By EVPADPro |
26
August 2021 |
0
Comments
What is the Best Android TV Box 2021?
There are many types of popular TV boxes on the market, such as
Xiaomi TV Box, Huawei TV Box, Tencent Aurora TV Box, Dangbei TV Box, UBOX, SVICloud, EVPAD TV Box
, and so on. Nowadays, there are countless brands of TV boxes, and there are many kinds of them. When we need to buy a TV box to use, we are faced with too many choices, making it difficult for us to choose. Is it better to buy UBOX, EVPAD, or Huawei TV box? Let's talk about, in 2021, which is the best Android TV box?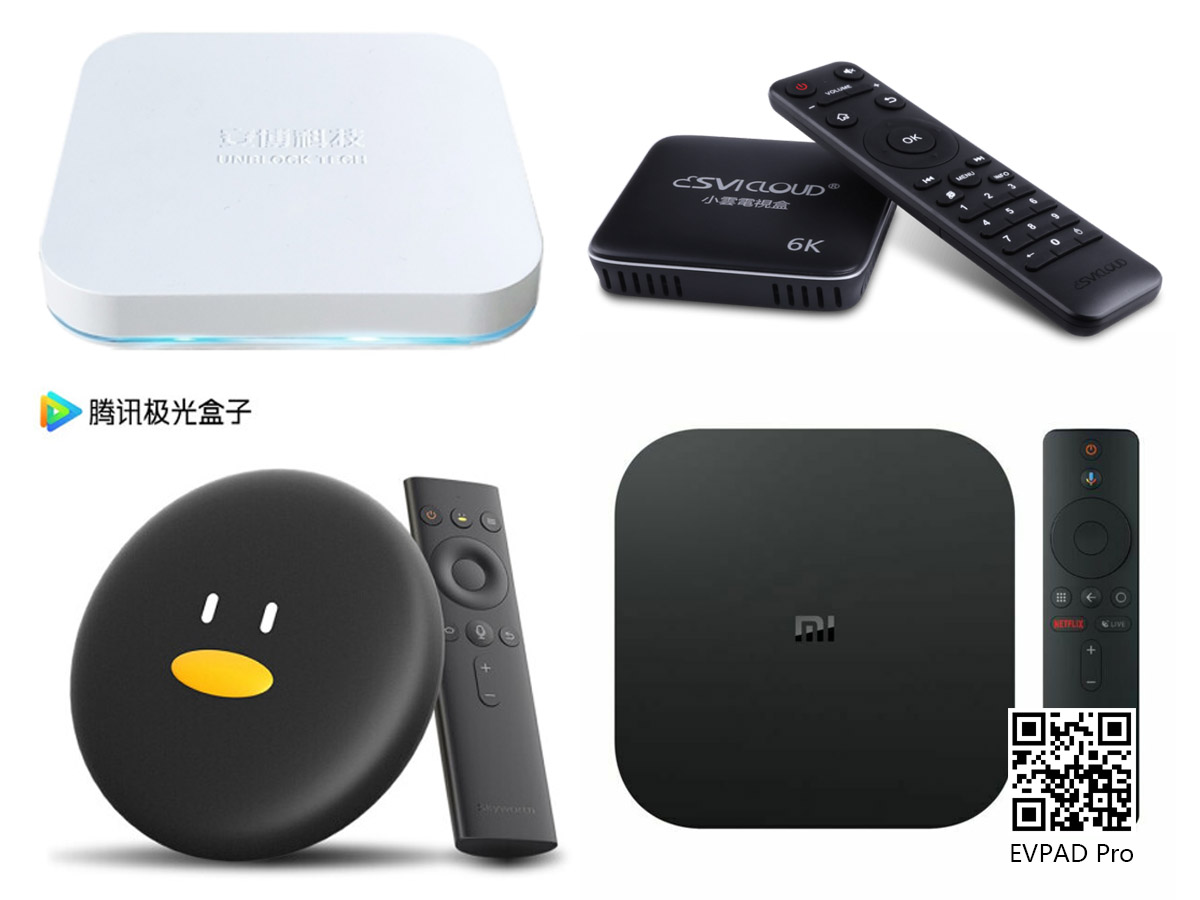 Take the three TV boxes that are powerful, popular, and affordable. They are UBOX, SVICloud TV Box, and EVPAD TV Box. First of all, let's take a look at the new actions of these three TV box brands this year. The first is EVPAD. In July this year, the sixth generation of smart voice TV boxes was launched. One is EVPAD 6P and the other is EVPAD 6S.
EVPAD 6Max
should be launched soon. To be honest, I still look forward to 6Max. of. Looking at UBOX again, the latest TV box model -
UBOX9
was also released in August 2021, and SVICloud has not yet launched any new products.
Compare to the latest
UBOX9 and EVPAD 6P
, one has a pure black appearance with a frosted body design. One is pure white with an atmosphere light in the middle. From the appearance point of view, UBOX is better than EVPAD, the white appearance is better than black, and there is an atmosphere light. From the hardware point of view, the two are also comparable, and the configurations are relatively close. From the memory point of view, the memory configuration of UBOX9 and EVPAD 6P are both 4+64GB. The rest is internal functions.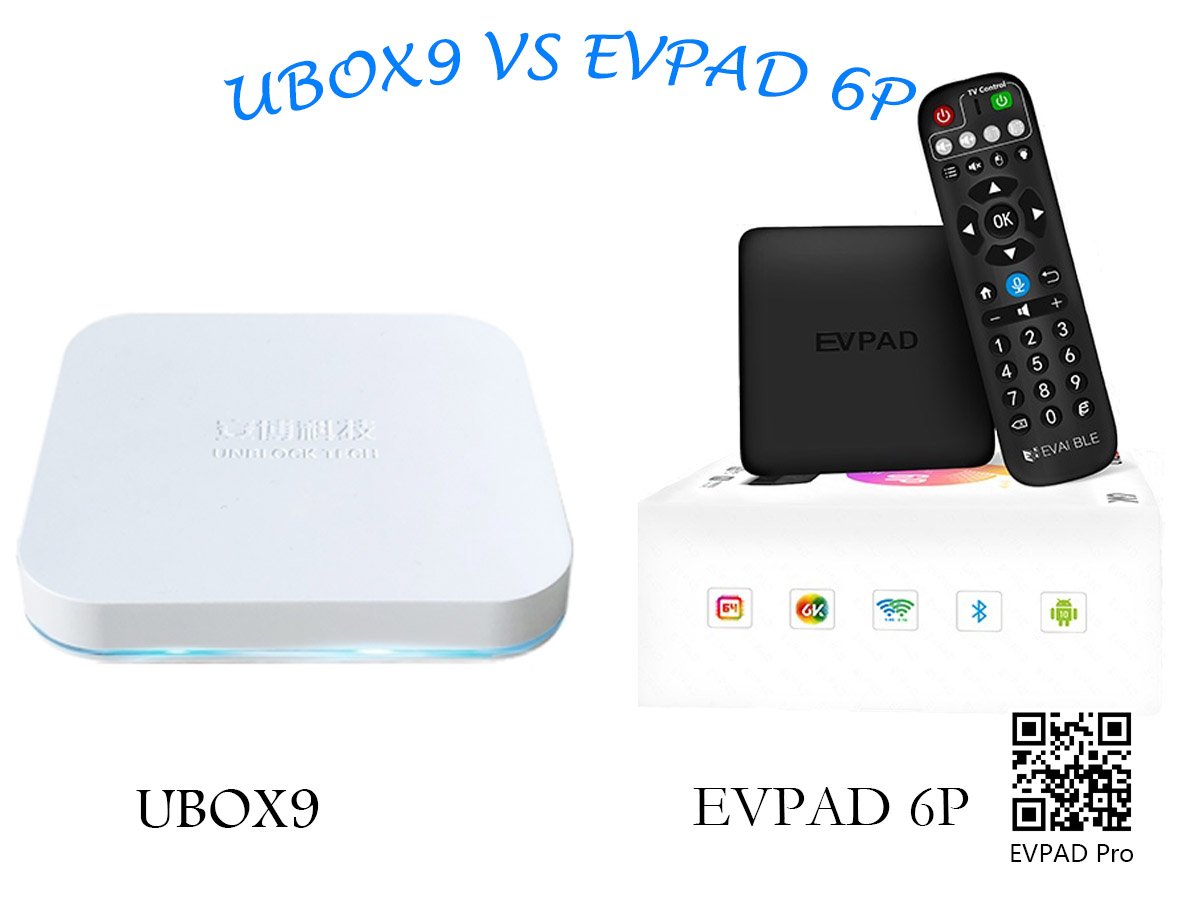 Users who have used UBOX and EVPAD TV boxes should be more aware of the difference between the two TV boxes. In terms of the number of TV channels, UBOX is a little bit more than EVPAD, but the others are not as good as EVPAD. The download method of EVPAD is very convenient. The 6P Venus on-demand is also very powerful. The newly added columns and massive on-demand resources are all UBOX's Not on. And as the voice control of the smart TV box, the setting process of UBOX is more troublesome, not as simple as EVPAD. Generally speaking, EVPAD 6P is better.
Take
EVPAD 6P vs SVICloud 3Pro
again, what is the difference between them?
SVICloud 3Pro
is the flagship machine of SVICloud in 2020, and EVPAD 6P is the latest flagship of EVPAD in 2021. The appearance is all black TV boxes, but EVPAD 6P feels better, pure black, a very simple feeling. The memory of SVICloud 3Pro is 4+32GB, which is 32GB less ROM than 6P. The hardware configuration is basically similar, the difference is not big, and the main difference lies in the function.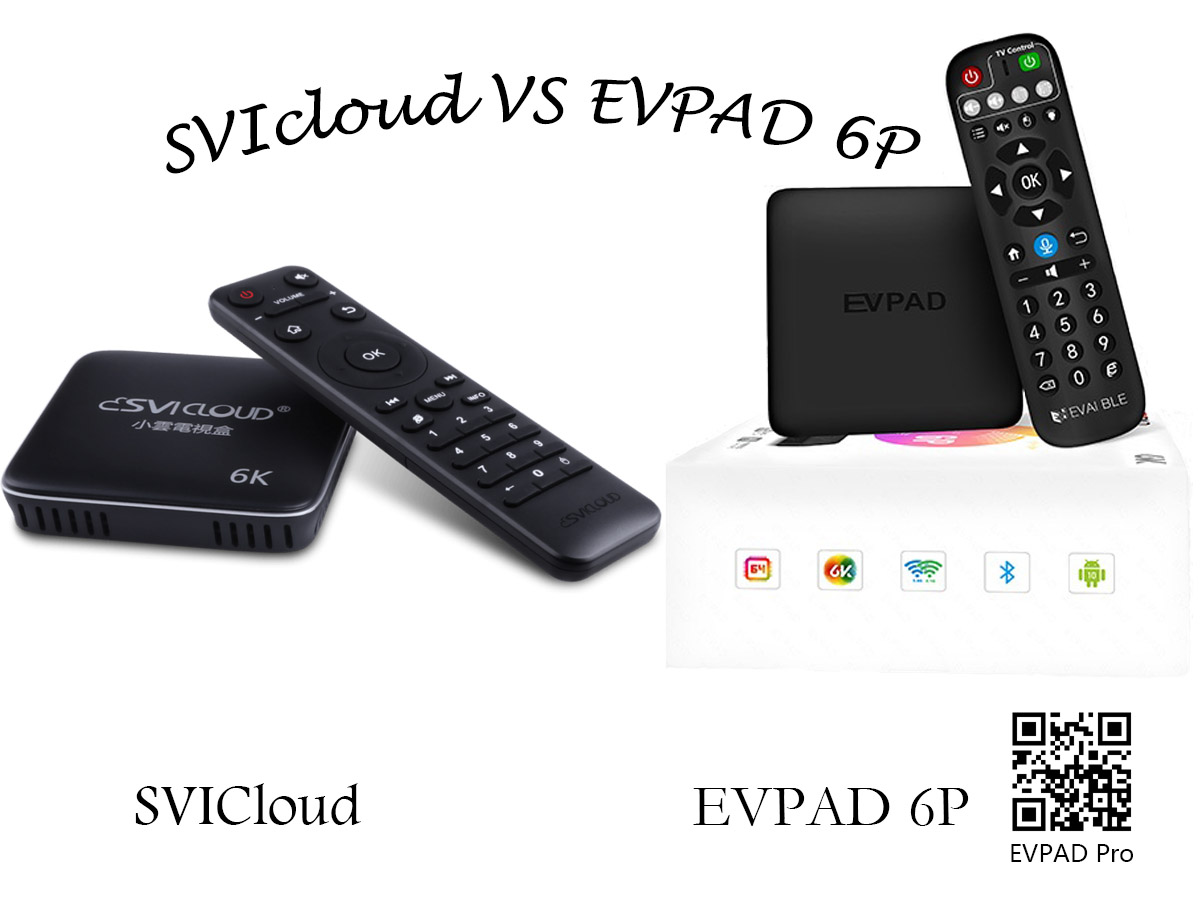 In terms of the playing fluency of internal TV channels, EVPAD 6P is slightly slower than SVICloud 3Pro, but this is also normal.
SVICloud 3Pro
is a model of 2020 and has been maintained for nearly a year. The operation of the internal system, The maintenance of TV channels and movie resources is also in a stable state. The 6P is a recently released model, and the fluency is sufficient, and the number of TV channels is also a lot. That is, in the classification of movie resources, it is not as good as SVICloud.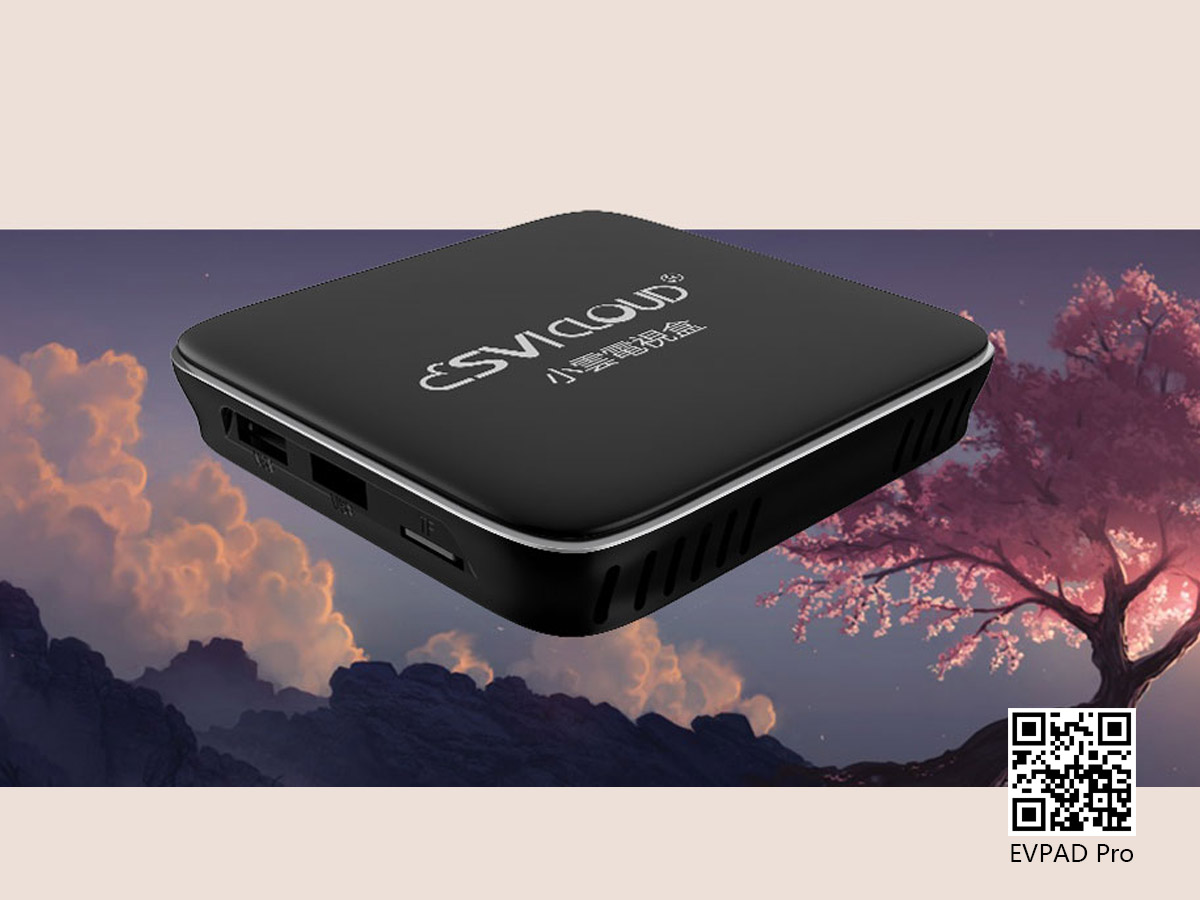 These comparisons show that EVPAD 6P is slightly better among these three machines, and UBOX9 and SVICloud 3Pro also have their own unique features. In short, the purpose of buying TV boxes is to watch dramas at home, occasionally watch movies, and enjoy leisure time with family. There is no absolute best Android TV box, only the most suitable TV box. If you need to buy an EVPAD TV box, you can contact us:
WhatsApp/WeChat: +852 5178 1233
, we will give you the best price and best service.