By EVPADPro |
26
June 2021 |
0
Comments
How to Install EVPAD TV Box - EVPAD Setup Instructions?
How to install EVPAD STB / Smart TV Box?
1. Connect the HDMI cable to the TV and the box, connect the box to the Internet cable, and turn on the power.
2. Turn on the TV, turn on the monitor, and it will start automatically after power on.
3. Wait for a while, the startup screen appears, just wait to enter.
4. Go to the settings to set the wifi, or directly plug in the network cable. Directly use the box remote control to select your wireless, and use the remote control to enter the password.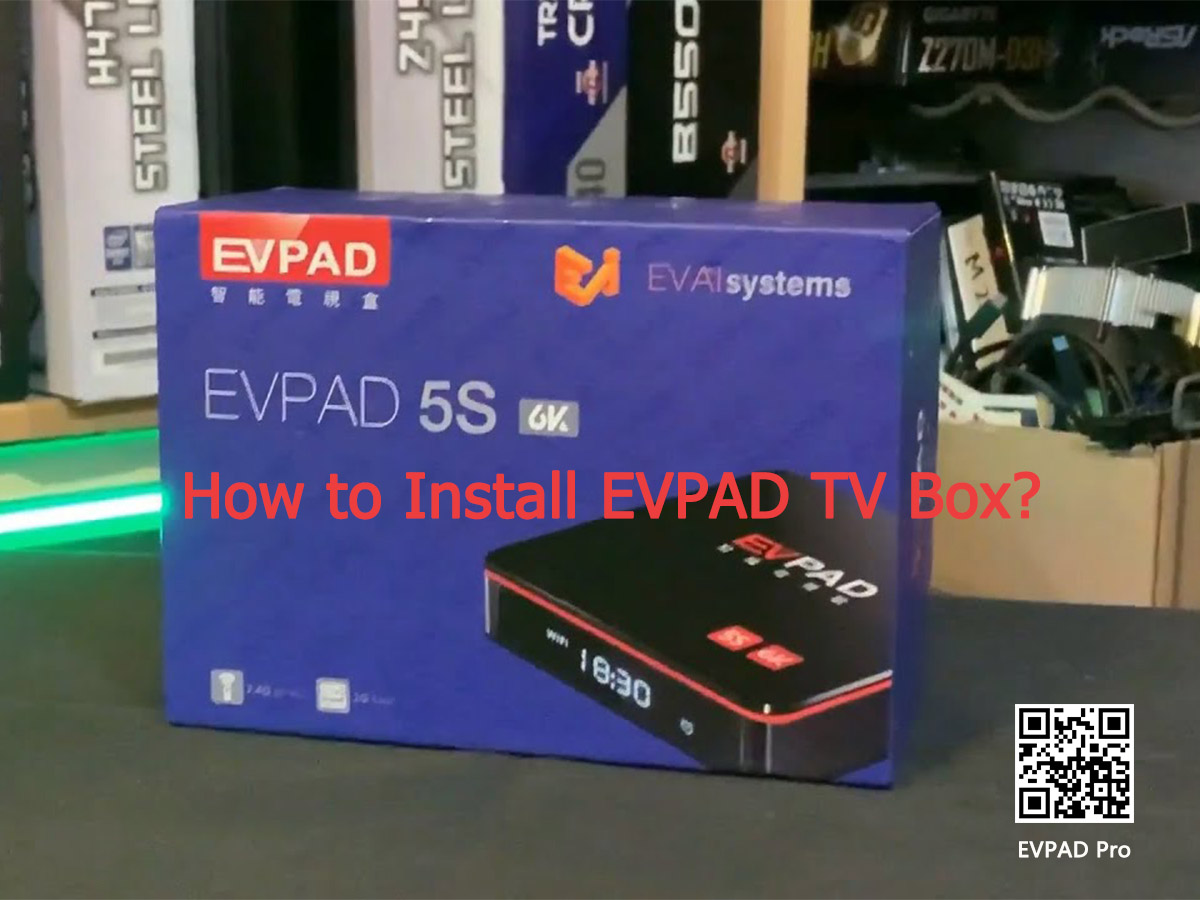 Five-way to extending the service life of the EVPAD TV Box:
1. Due to the impact of electrical surges, there are requirements for the shutdown sequence of the TV and the box when shutting down. First, use the remote control to turn off the TV box and the TV, first turn off the TV power and then unplug the box adapter.

2. The same is the impact of electrical surges, so avoid plugging and unplugging the interface of the TV box when the power is on. It is easy to burn the chip due to static electricity; avoid frequent plugging and unplugging when the power is off because frequent plugging and unplugging may cause damage. It may cause the interface to loosen and cause poor contact, and it may also cause dust to enter and affect the normal operation of the box.

3. Do not pull out the memory card while the TV box is in use. The TV box generally does not support hot plugging. You must exit the expansion card from the system settings before pulling it out. Unplugging the memory card during use will damage the box motherboard and cause the system to crash.

4. Like most electronic devices, the TV box should avoid operating in a humid and greasy environment. Long-term exposure to electronic products in a humid environment will cause the motherboard metal sheet to rust and corrode, which will affect the normal use of its functions, and will greatly reduce the service life of the box.

5. For commonly used electrical appliances, a stable voltage input is the key to maintaining their normal operation. Unstable voltage can easily cause damage to the internal parts of the box. Generally speaking, the household power supply voltage is 220V. Therefore, when purchasing a box socket, it is best to choose a socket with a stable voltage function to protect the stable input of the box power supply.