By EVPADPro |
14
September 2021 |
0
Comments
How to Download the Latest Star Series App and Other Latest EVPAD Apps?
Different TV box brands have different internal apps. For example, the apps used in
UNBLOCK
are UBLIVE, UBVOD TV, UBTV, and UBPlayBack. In EVPAD, for example, in the previous EVPAD 3Max, it is Mars live broadcast and Mars on-demand. In
EVPAD 5S
, it is
EVPAD Jupiter Live
and Jupiter on-demand. In current EVPAD 6P, it is Venus live broadcast and Venus on-demand.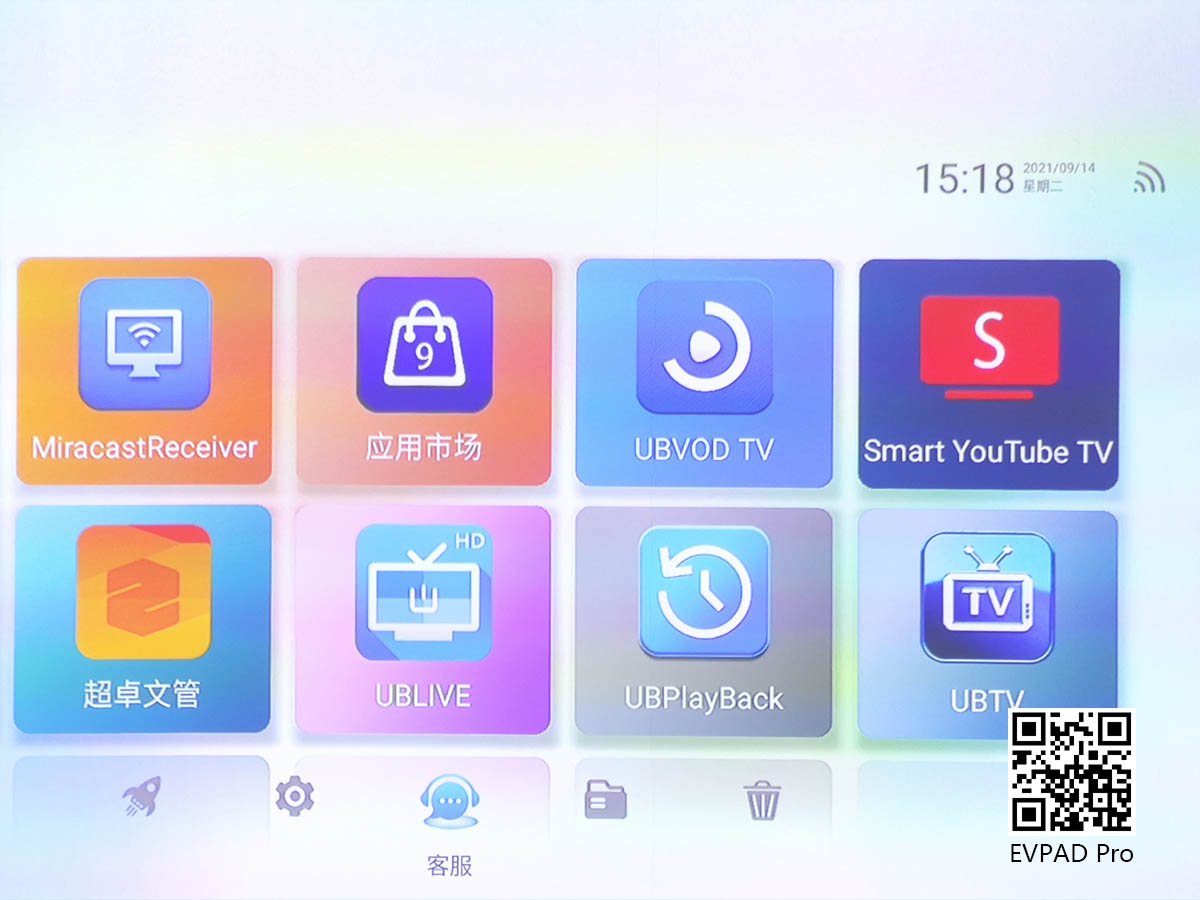 In the last period of time, EVPAD has made a big change, that is, the internal Saturn, Mars, Jupiter, and Venus series of apps have all become Star apps, become Star VOD, Star Live, and Star. Look back. The previous "
EVPAD 6868
" download method is very simple. You only need to enter "6868" on the homepage with the remote control after the EVPAD is turned on, and you can download the version of the APP with one key. But now this method has also been changed, and it is no longer supported to enter "6868" on the homepage to download APP.
Although this download method has been canceled, there are also new download methods. Please note that if everyone is
EVPAD 2
, then please enter:
8989n.cc
in the chrome browser in EVPAD, enter this page to download the Star series APP. If you have a third-generation EVPAD, such as
EVPAD 3Max
, or a fifth-generation EVPAD, such as EVPAD 5P, please enter:
6868hx.com
in the chrome browser of EVPAD, enter the website to download the EVPAD mall and the Star series APP. The customized version of EVPAD can also download the two newly added apps "Nanyang Live" and "Sports Live".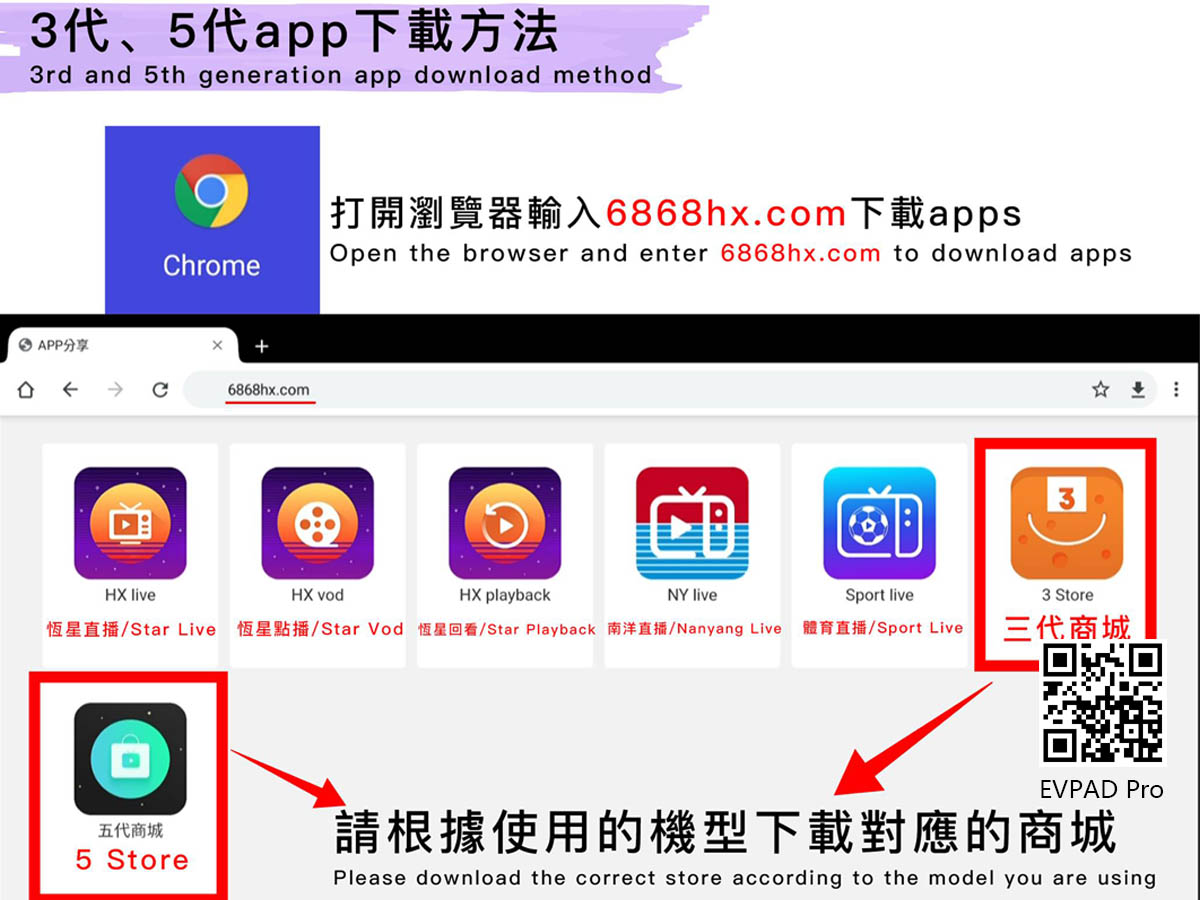 If your EVPAD is the latest EVPAD 6P or EVPAD 6S, then please enter in the chrome browser of EVPAD:
6868jx.com
, there is a "JX Download", this is
EVPAD Venus Mall
. After downloading and installing it, you can find this APP again, and click to download the Star series APP in your EVPAD.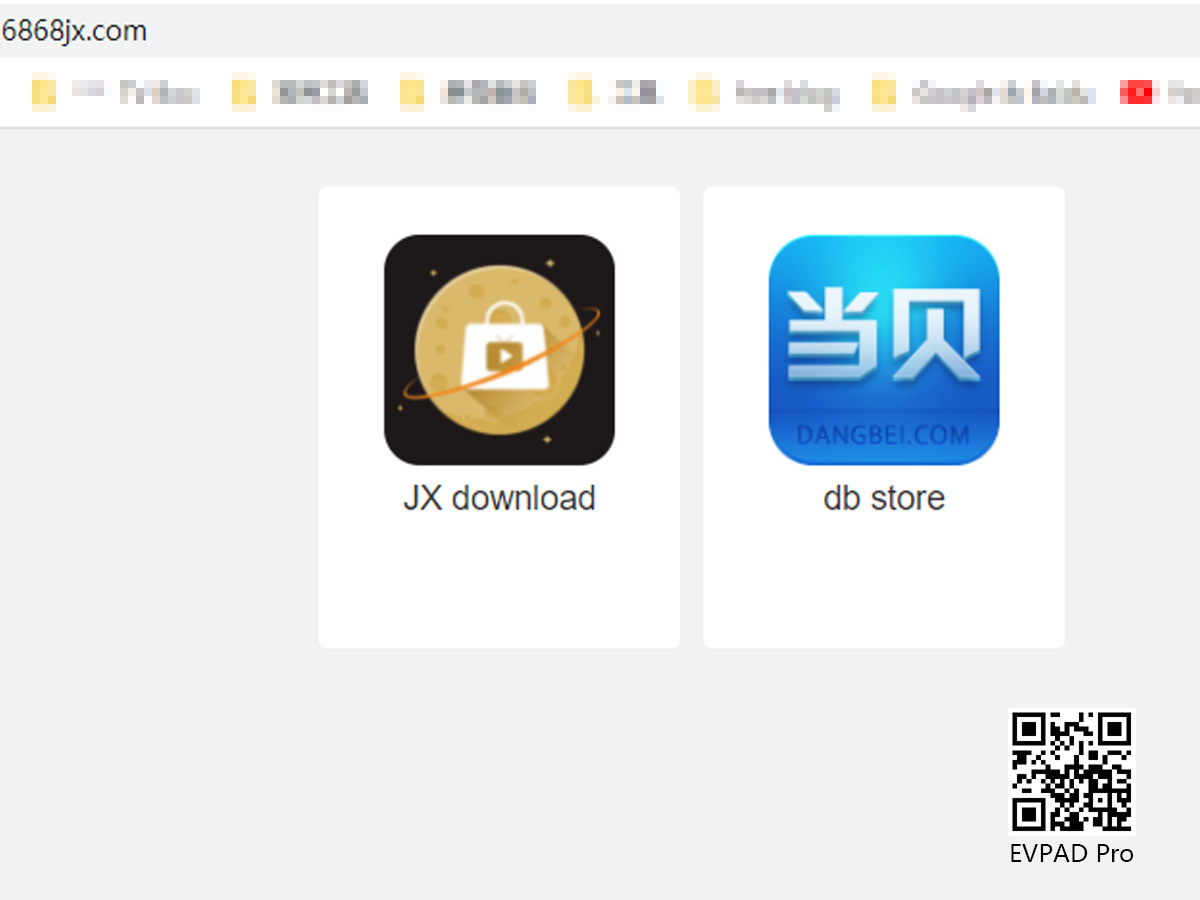 In addition, a hidden application has been added, and that is "Nanyang Live". In the upper right corner of the EVPAD mall, there is an option to "hide apps". After entering, enter "999" and click on the search to display a "
Nanyang Live
" APP. After downloading, you can watch the corresponding TV channel. Another newly added APP is "Sports Live", which can be downloaded by entering
8989n.cc
in the chrome browser. However, both "
Nanyang Live
" and "
Sports Live
" only support the customized version of EVPAD, and the international version of EVPAD cannot be downloaded and used.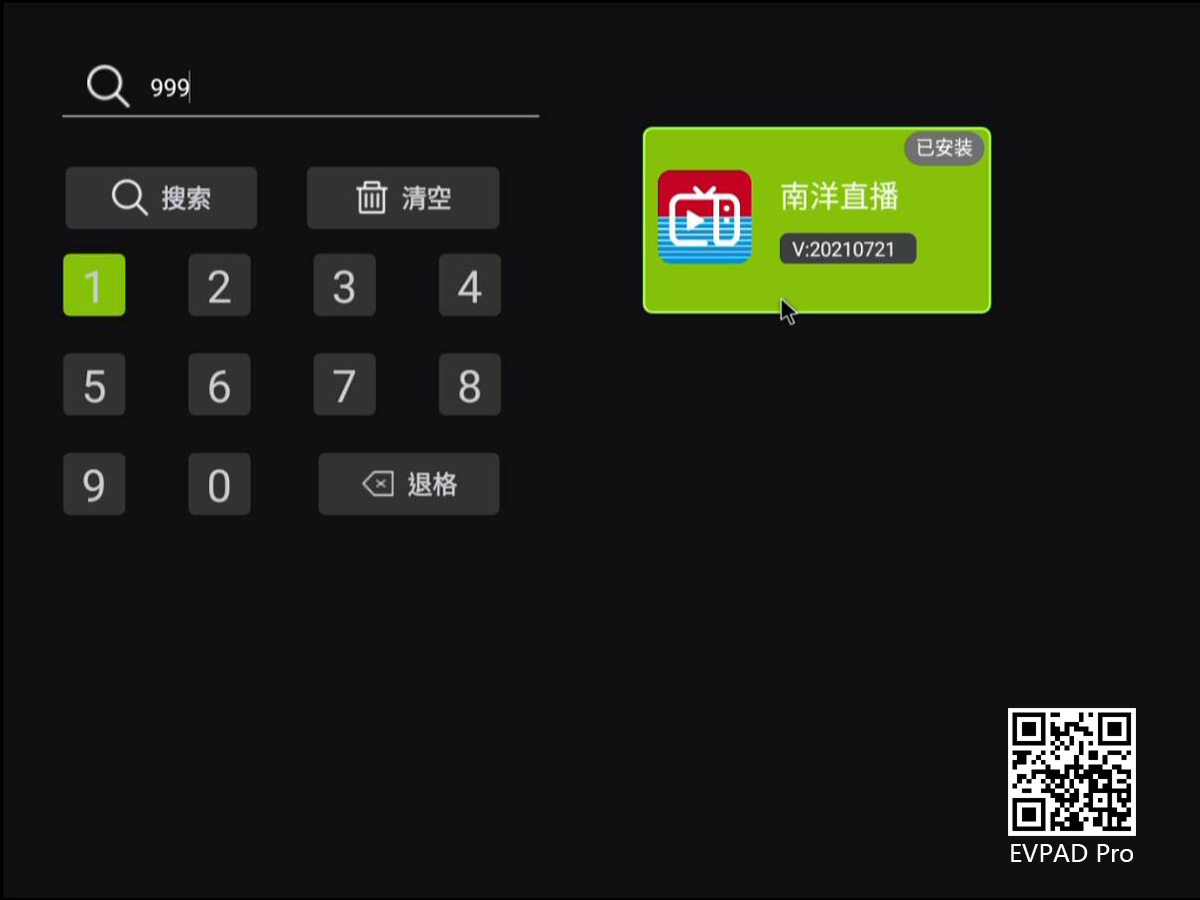 More information about the EVPAD TV box will be announced one by one later. If you want to know more about EVPAD before buying the EVPAD TV box, you can contact us:
WhatsApp/WeChat: +852 5178 1233
. Or this is to send an email to:
[email protected]
. We have the latest EVPAD TV box models and the best pre-sale service.