By EVPADPro |
09
November 2020 |
0
Comments
How Can I See More Movies and TV Shows on EVPAD?


EVPAD TV box is loved by everyone because of its powerful functions and excellent strength.
One-time purchase and permanent free
is also very attractive to everyone. Users who use our EVPAD TV box know that EVPAD contains 2000+
EVPAD
TV channels
, including
China, Hong Kong, Taiwan, North America, South Korea, Japan, Malaysia, Indonesia, India,
and other countries and regions.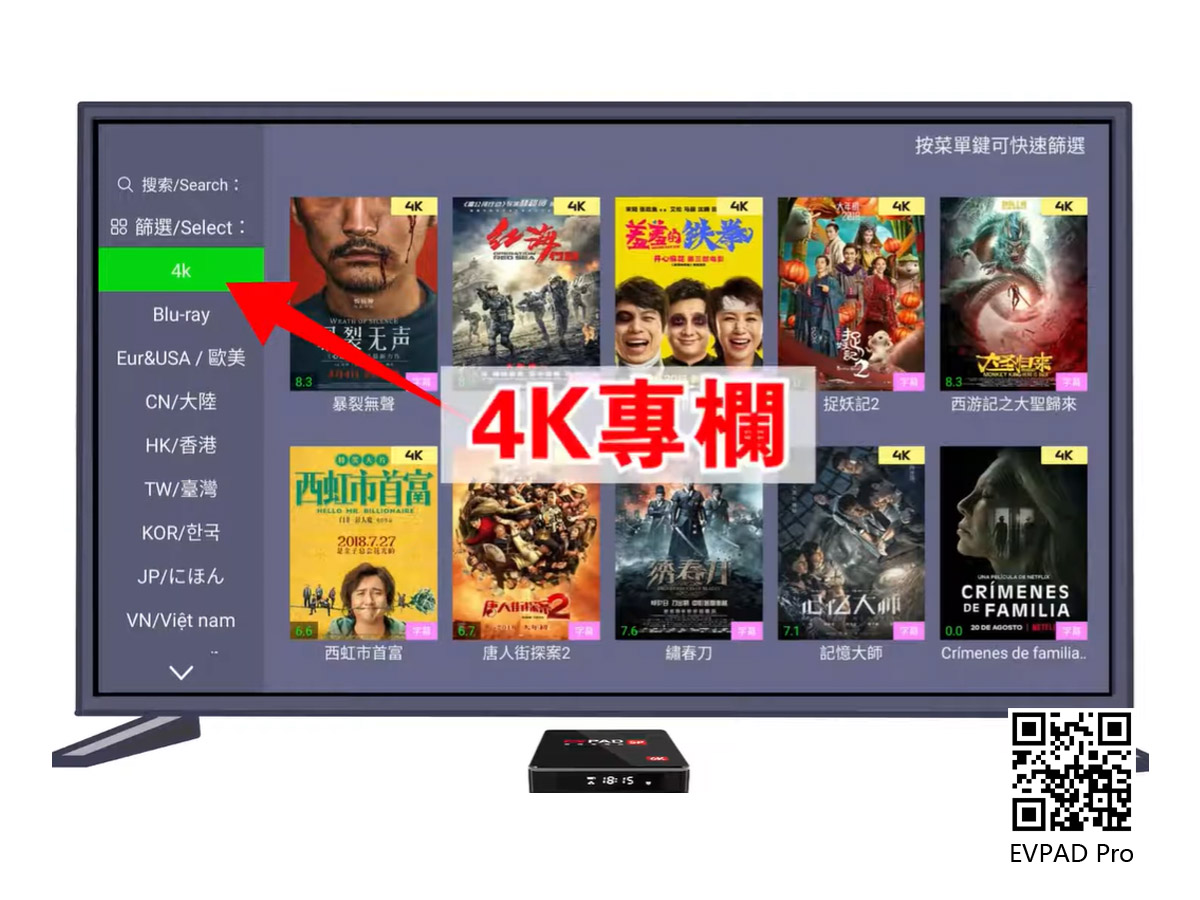 But with so many
TV channels
, how can we get the full tuning out? Next, I will tell you how to do it, whether it is EVPAD 5s、
EVPAD 5p
or
EVPAD 5Max
, or the third generation of
EVPAD 3Pro
or
EVPAD 3Max
, the method is the same. We just need to press the
EVPAD remote
control again.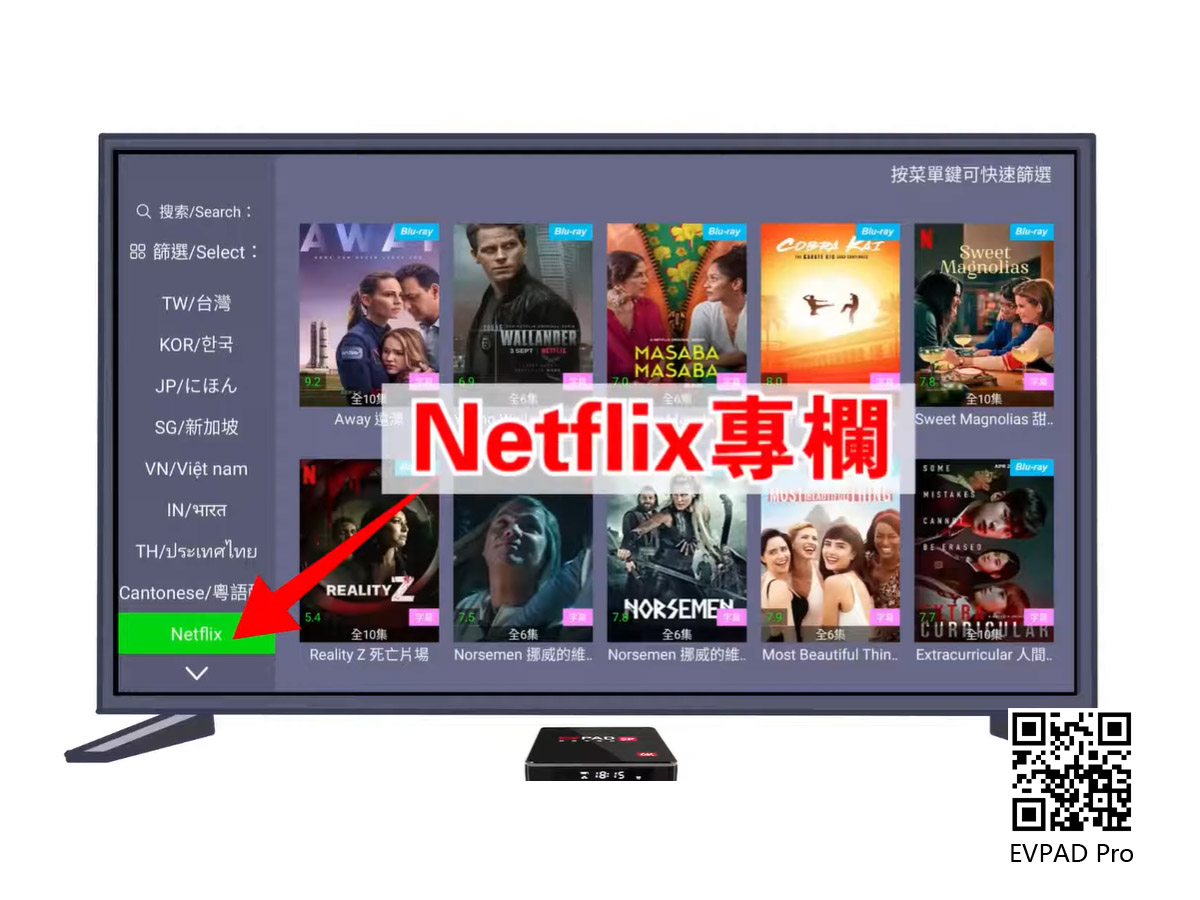 I believe that everyone has seen this interface when using
EVPAD Box
.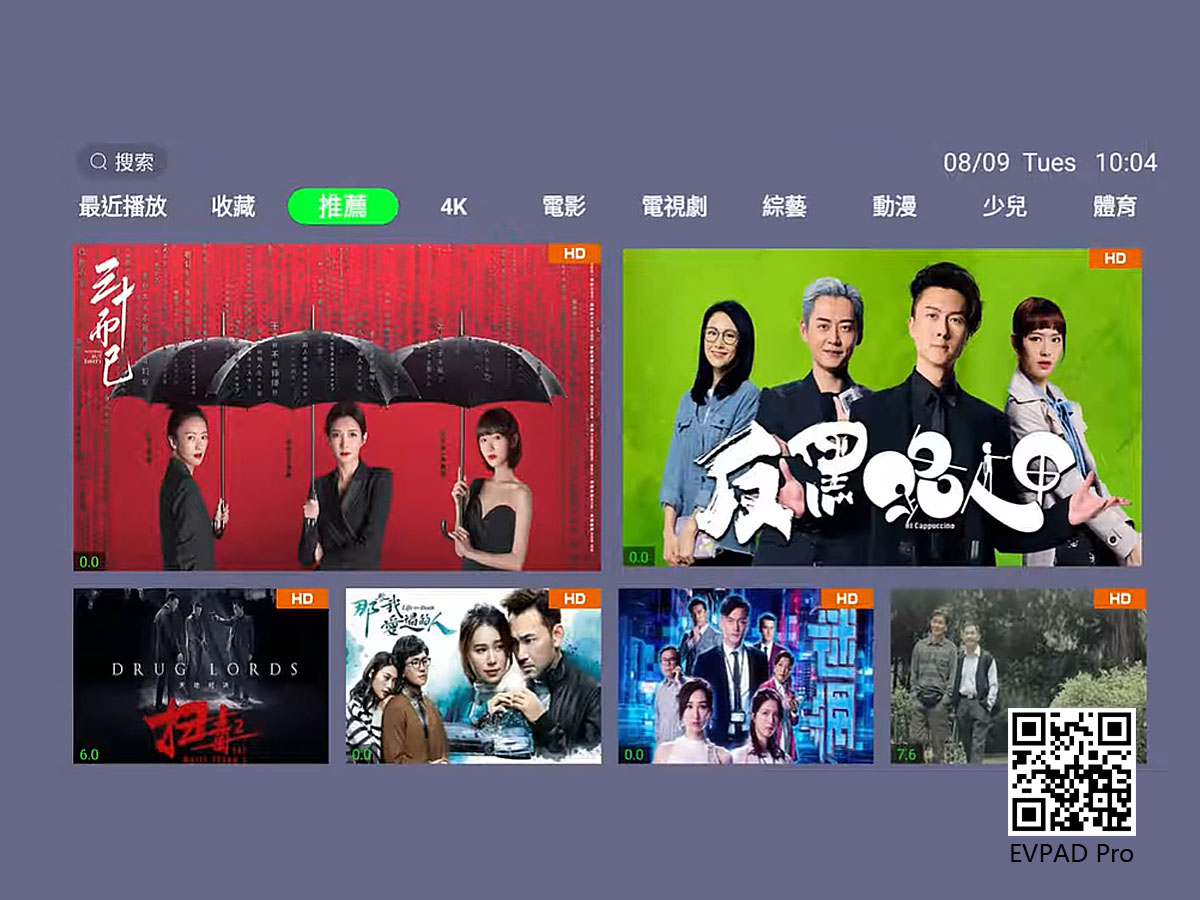 Among them are recently played, favorites, recommended, 4K, movies, TV series, variety shows, animation, children, sports, and other categories. At this time, we may just press the "V" button of the remote control directly, and then find the program we want to watch in this category.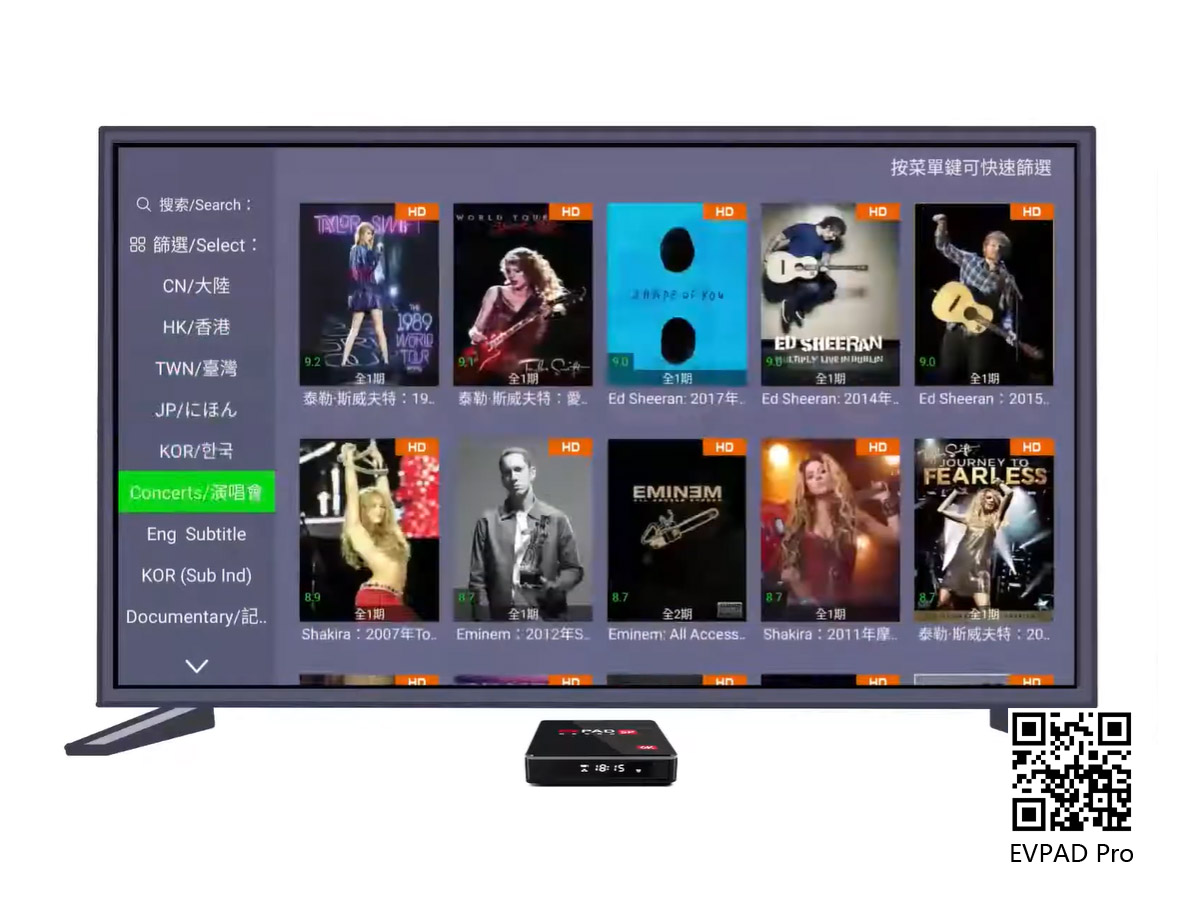 However, if we press the "OK" button at this time, the displayed interface will be completely different. All the programs are classified for you according to some classification items, and all the programs are also displayed, which is more convenient for our lookup.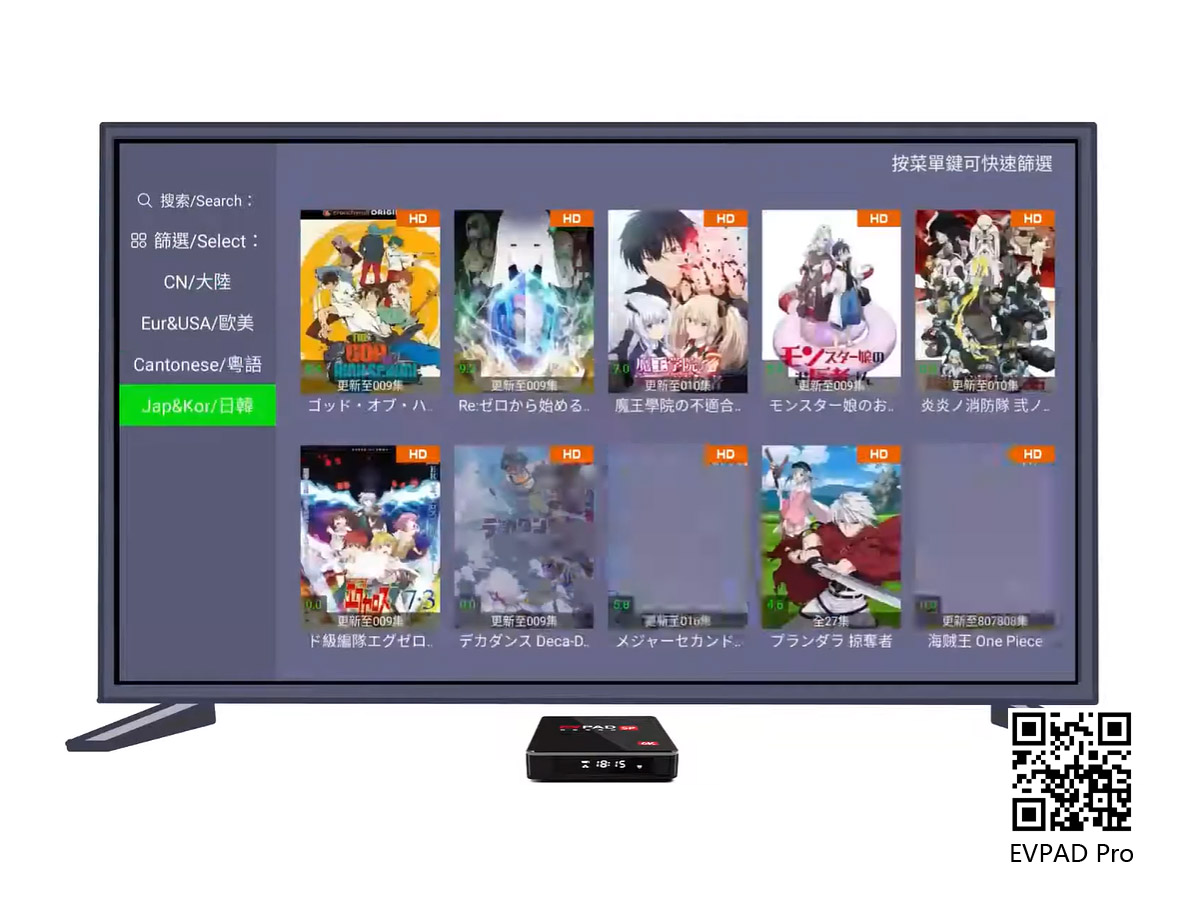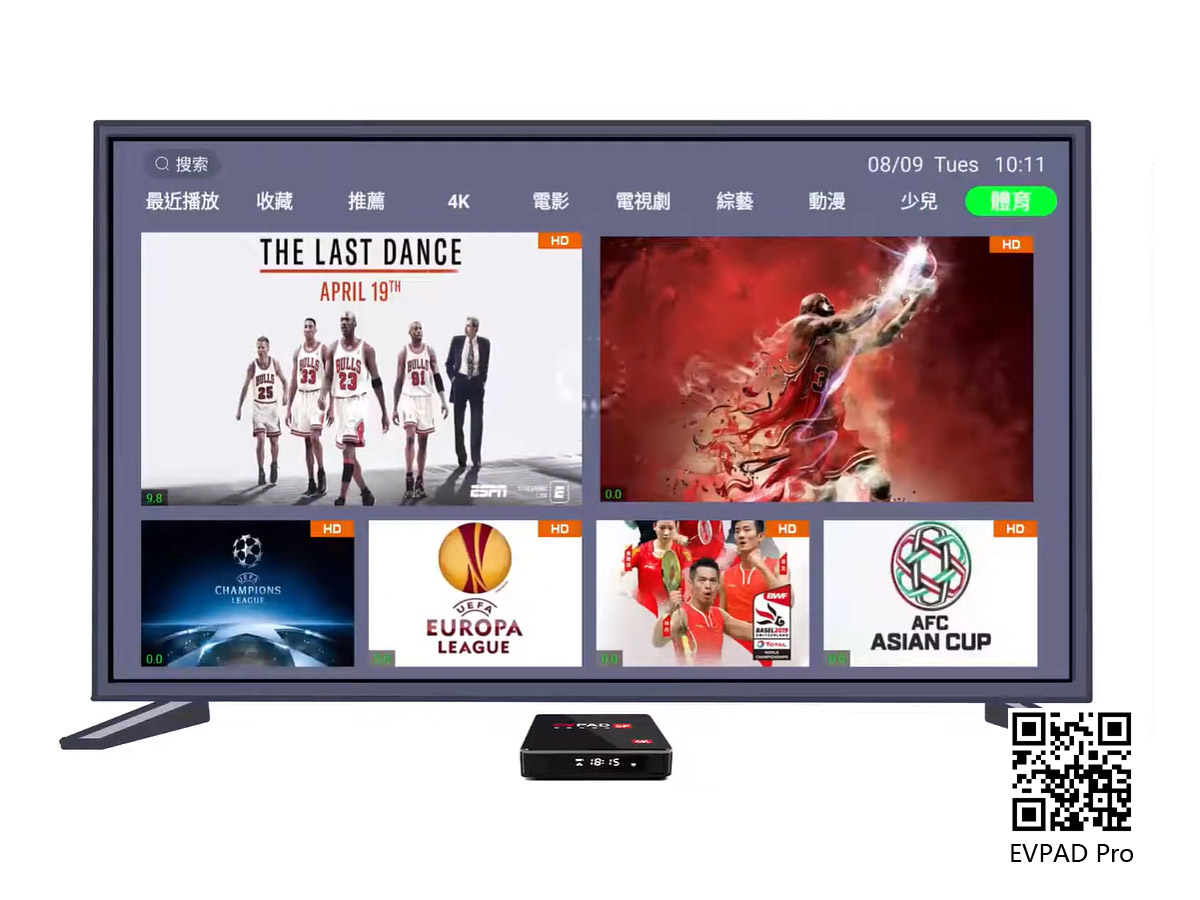 We can directly press the "OK" button of the remote control on this interface in the future to call up all the
TV programs
and let us filter them.