By EVPADPro |
09
August 2021 |
0
Comments
EVPAD TV Box Operation - EVPAD Factory Reset
When we use our electronic products, we often encounter some small problems or some small bugs. For example, our cell phones and computers that are most commonly used and used the most time often have some kitten diseases. For example, the screen cannot be switched suddenly, or the phone screen suddenly goes black. At this time, we usually do a restart operation on our mobile phone. Our computers usually have many small problems, which can be solved by restarting.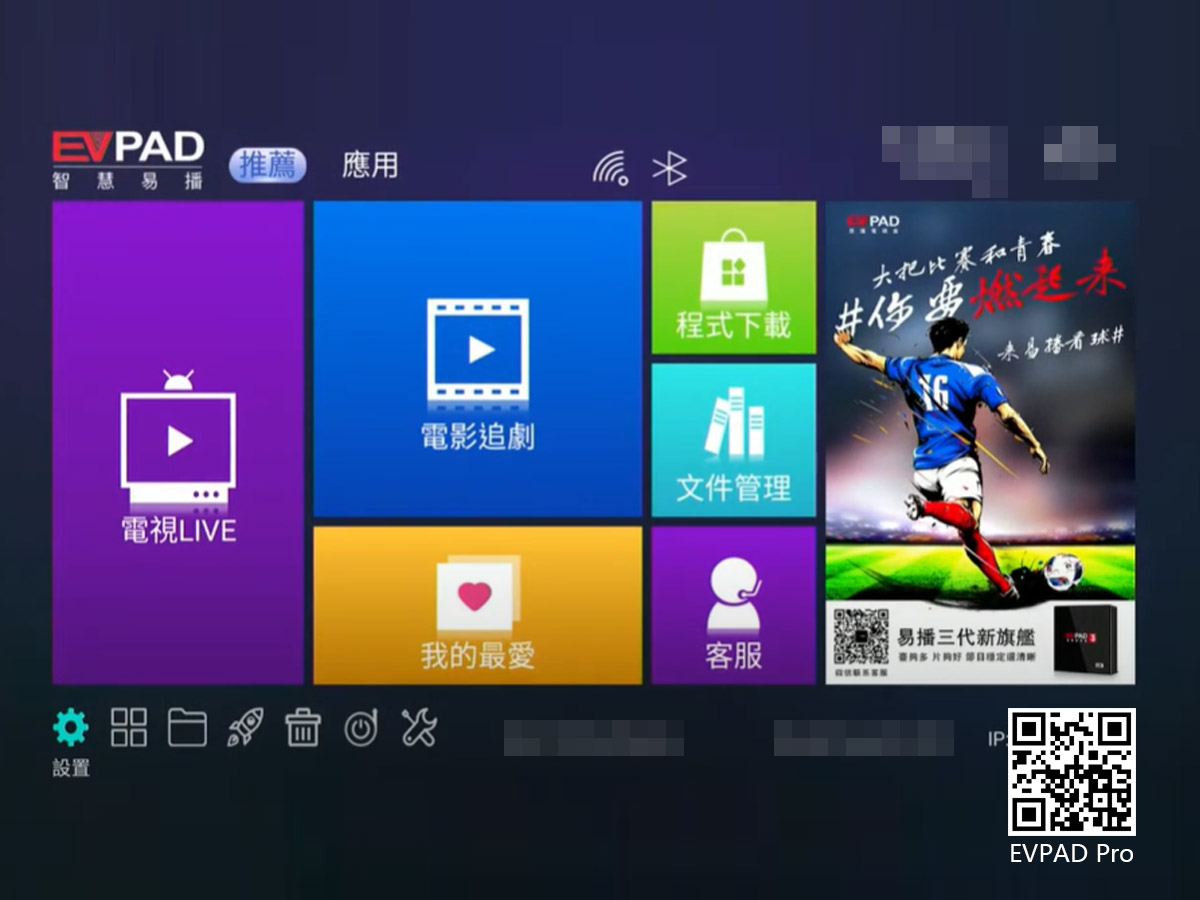 Our
EVPAD TV box
is basically the same. Sometimes our EVPAD at home has been used for a long time, and some parts of the machine are aging and oxidized. At this time, the performance is much worse than before, and some minor problems will occur during use. . At this time, we usually restart our EVPAD TV box. But sometimes the problem is relatively big, just restarting the EVPAD is useless, it still can't solve the problem.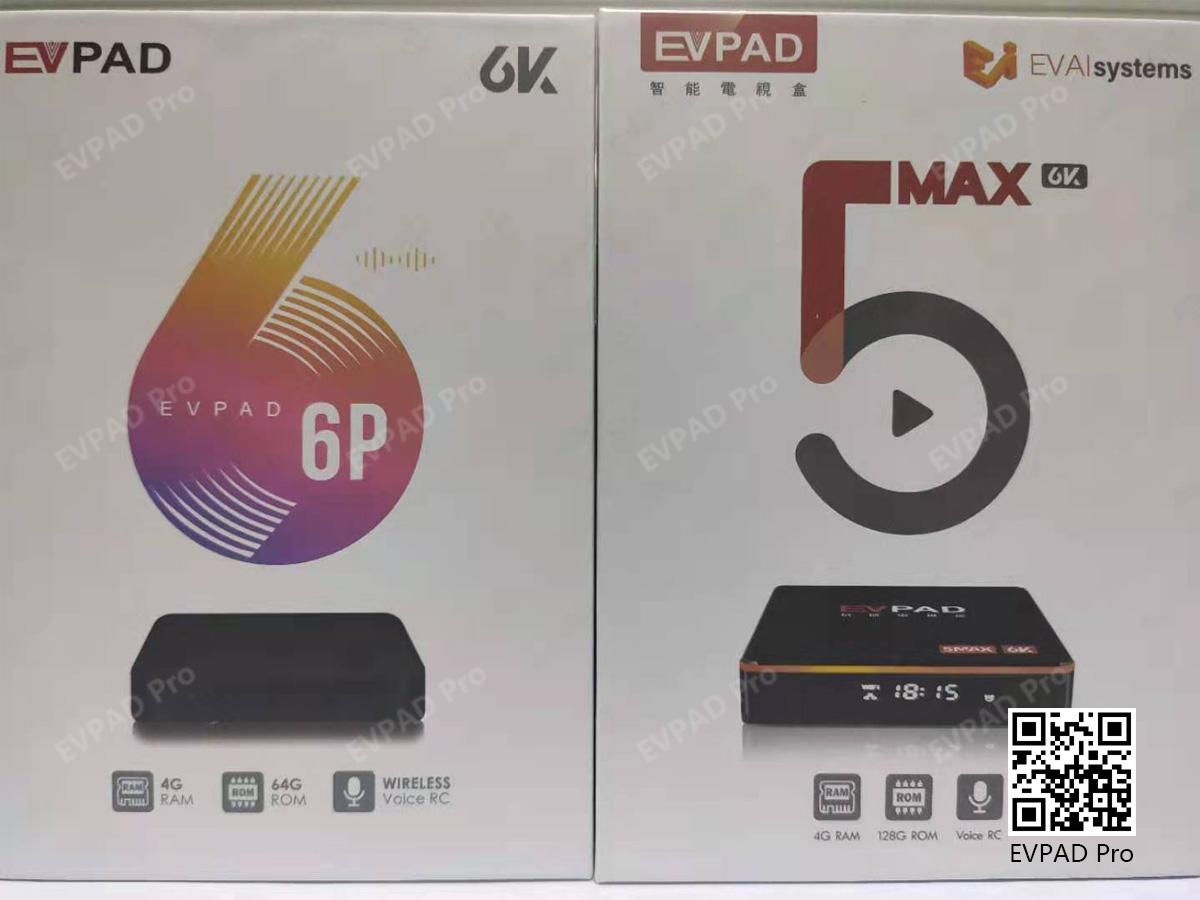 At this time, we need to restore the factory settings of the EVPAD TV box. Take the previous
EVPAD 3Max
as an example. Many people don't know how to restore the factory settings of the EVPAD TV box, so let me tell you. First, find the "Settings" logo in the lower-left corner of the homepage, control the remote control to move to it, and press "OK" to enter the setting interface.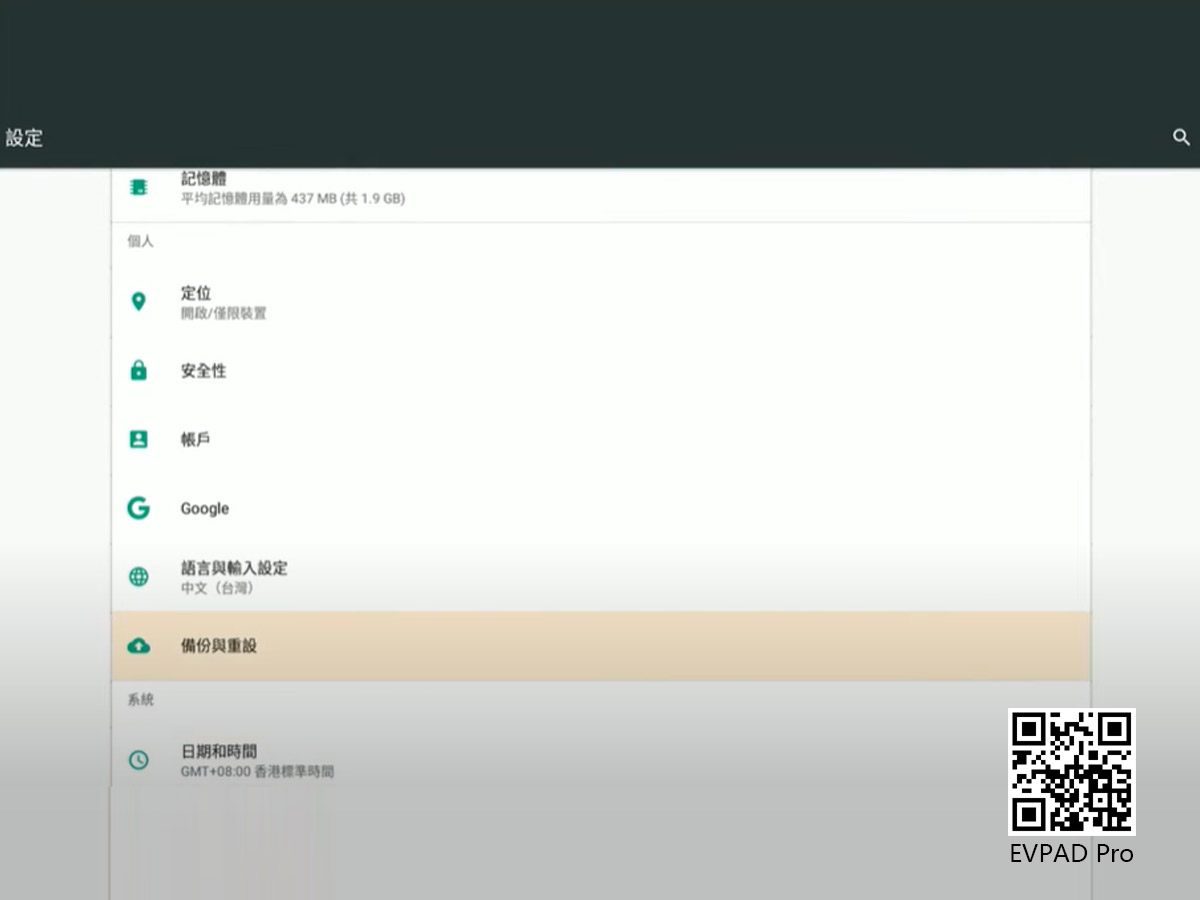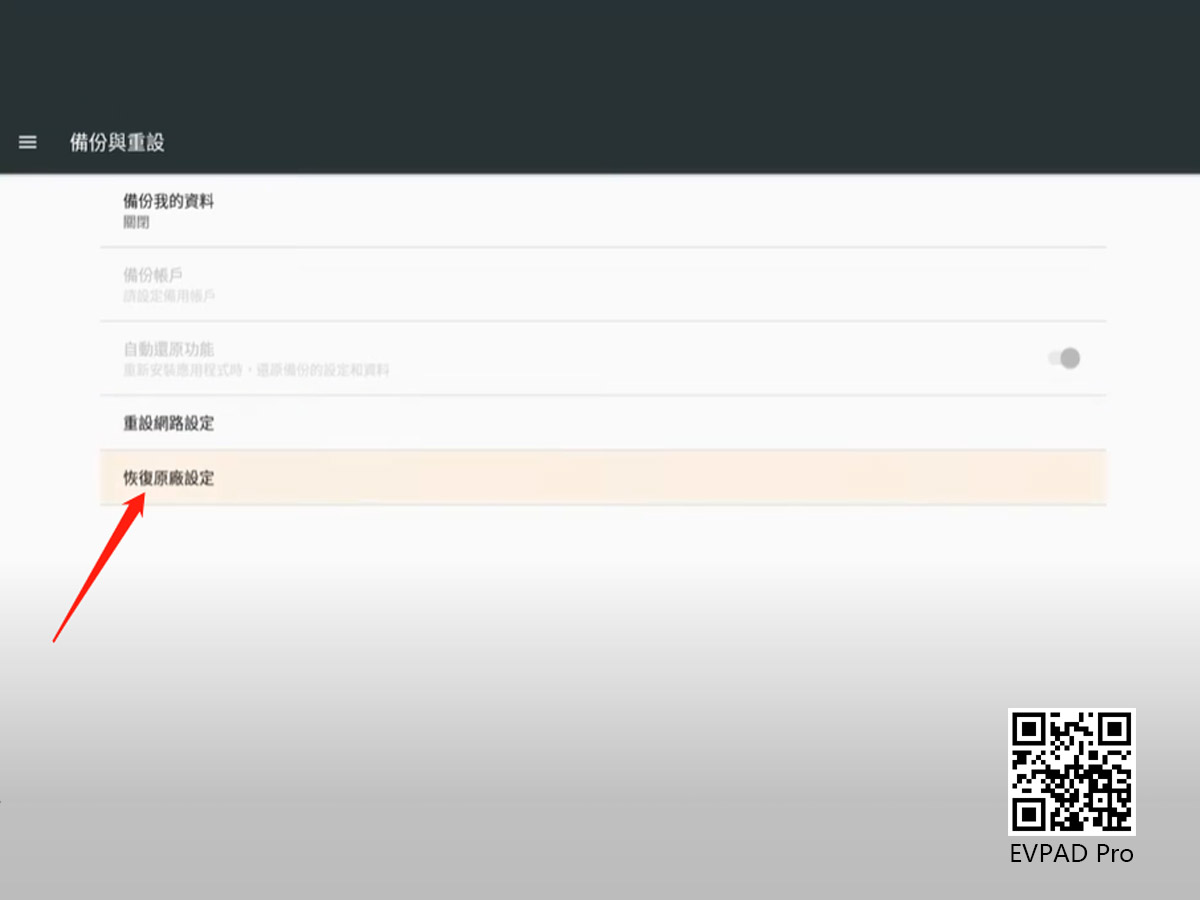 Then find the "Backup and Reset" option, click it and then select to the right and click "Restore Factory Settings", then continue to select "Reset Device", and then confirm and click "Clear All". After that, you need to wait for a while for the system to clear the internal resources. After seeing the interface to select the system language, it means that the
EVPAD factory reset
settings successfully.
After restoring the factory settings, all the applications and video resources we downloaded before will be cleared, so we need to reset the EVPAD after restoring the factory settings. And to download the application again, the method is also very simple. Enter "6868" on the homepage to download the EVPAD application with one click. After downloading the app, you can continue watching. If you cannot solve the problem after restoring the factory settings, you can ask
EVPAD after-sales
personnel for consultation, and there will be dedicated technical personnel who will solve the problem for you. This is the contact address of the after-sales personnel:
http://cs.sbiubiu20210.com/
.