By EVPADPro |
06
September 2021 |
0
Comments
EVPAD Measured - Channel List and Movies of EVPAD 5P TV Box
Before everyone buys a product, it is as small as an ordinary contact book, a pen, or a smartphone, a laptop, a
TV box
, or as large as a car, a house, or other things. We need to understand some of the attributes and performance of this item and some basic conditions. For example, for a smartphone, we need to know what level of processor it is, what memory configuration, and how high the camera pixel is. If it is a car, we need to know what its actual condition looks like, the date of manufacture, whether it is brand new, what the engine looks like, and how much fuel consumption per 100 kilometers.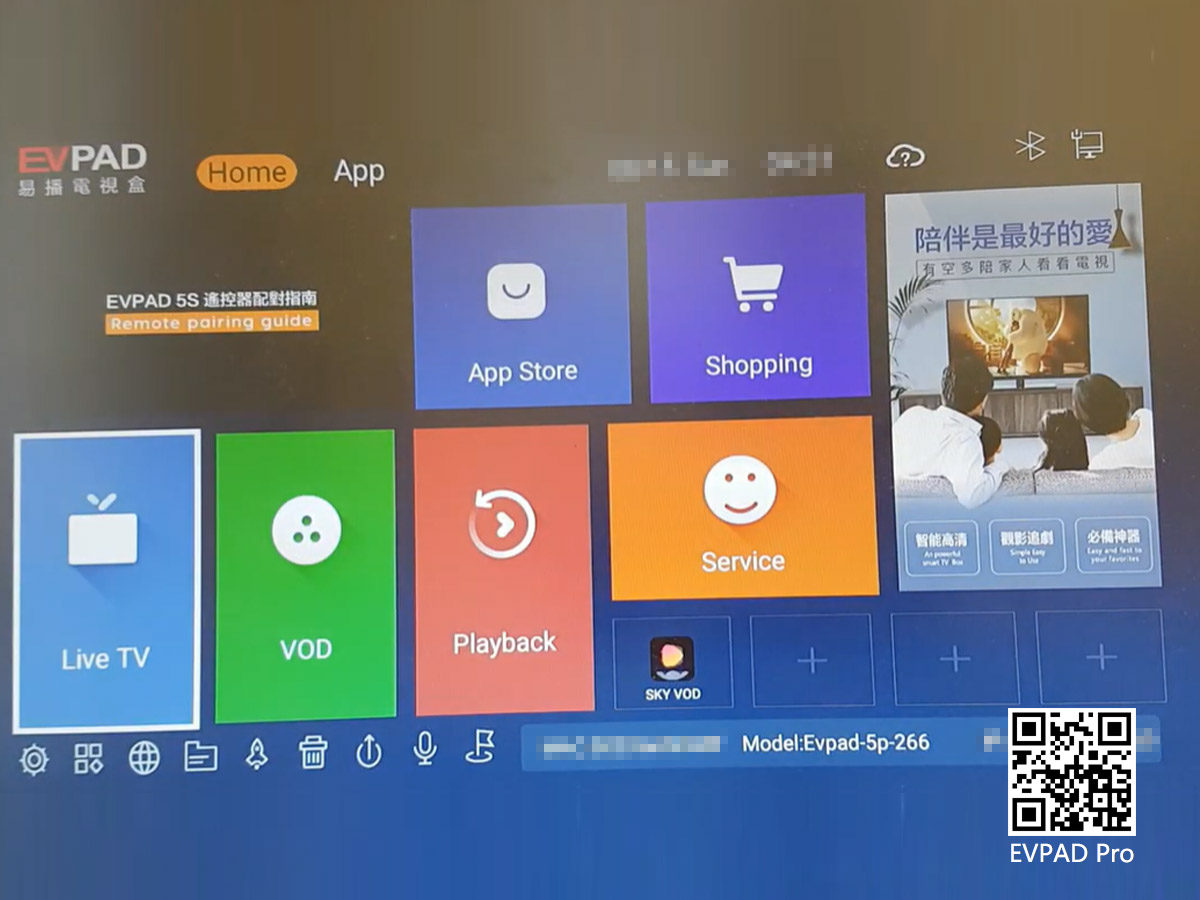 An item, no matter what its effects and functions are before we buy it, we need to have a full understanding of it. The same is true for TV boxes. We won't just buy it blindly. We won't say whether it's cheap and just look for it. We won't say that we decided to buy it because of how good it looks. We will make a full understanding of the hardware configuration of the
Android TV box
, to the software configuration, and then to the internal details before deciding whether to buy it.
To say that the appearance is good, then the fifth-generation
EVPAD and UBOX
are definitely among the best. The gorgeous appearance of
EVPAD 5Max
definitely attracted the attention of many people. The ambient light in the top circle, after power on, the color of the light changes constantly, which is not to mention so beautiful at night. Take a look at
UBOX9
, the white shell, it looks nice, plus the ambient light in the middle, it looks even better.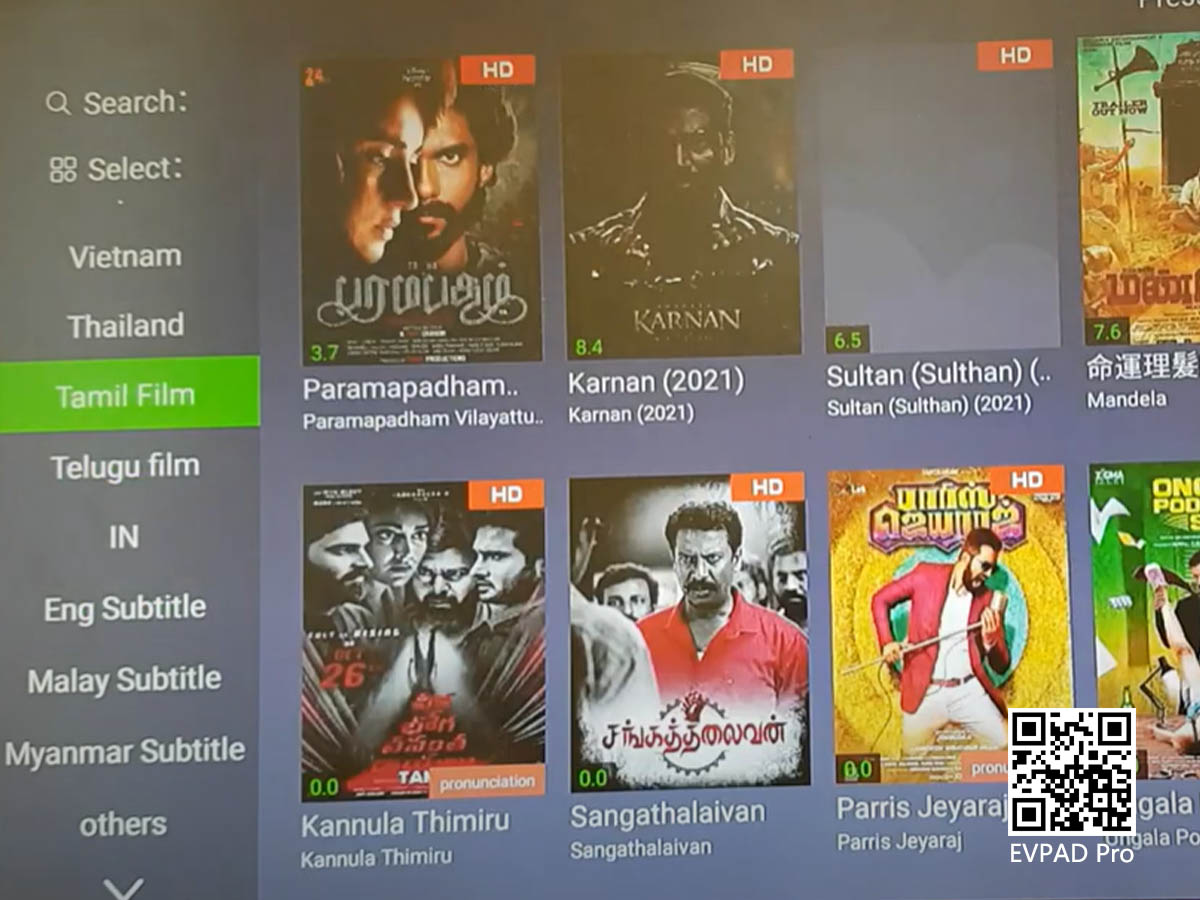 Good-looking is the second, but also to look at the internal situation. Do we buy a TV box, isn't it just to watch TV and movies for free? Take the TV boxes of the EVPAD series as an example. In the fifth generation of 5P, which channels and movie resources are free? Let's take a look at the live channels. You can see that EVPAD 5P's live channels are still rich in content. Live channels are from
inland China, Taiwan, Singapore, Malaysia, USA, Canada, Hong Kong, Indonesia, Japan, South Korea, and India. , Vietnam, Thailand, Philippines, Cambodia, United Kingdom
. There are also some sports, news, children, and movie columns, which are very rich in content.
Let's take a look at the on-demand movies of
EVPAD 5P
. You can see that the category column on the left is very rich in movie channels. There are 4K movies, as well as Netflix movies, Blu-ray movies, and various movies classified by region. There are many resources, and you don't have to worry about not understanding them when you watch movies, because
EVPAD subtitles
are available in more than 70 different languages. choose. We can switch to the subtitles we want to watch.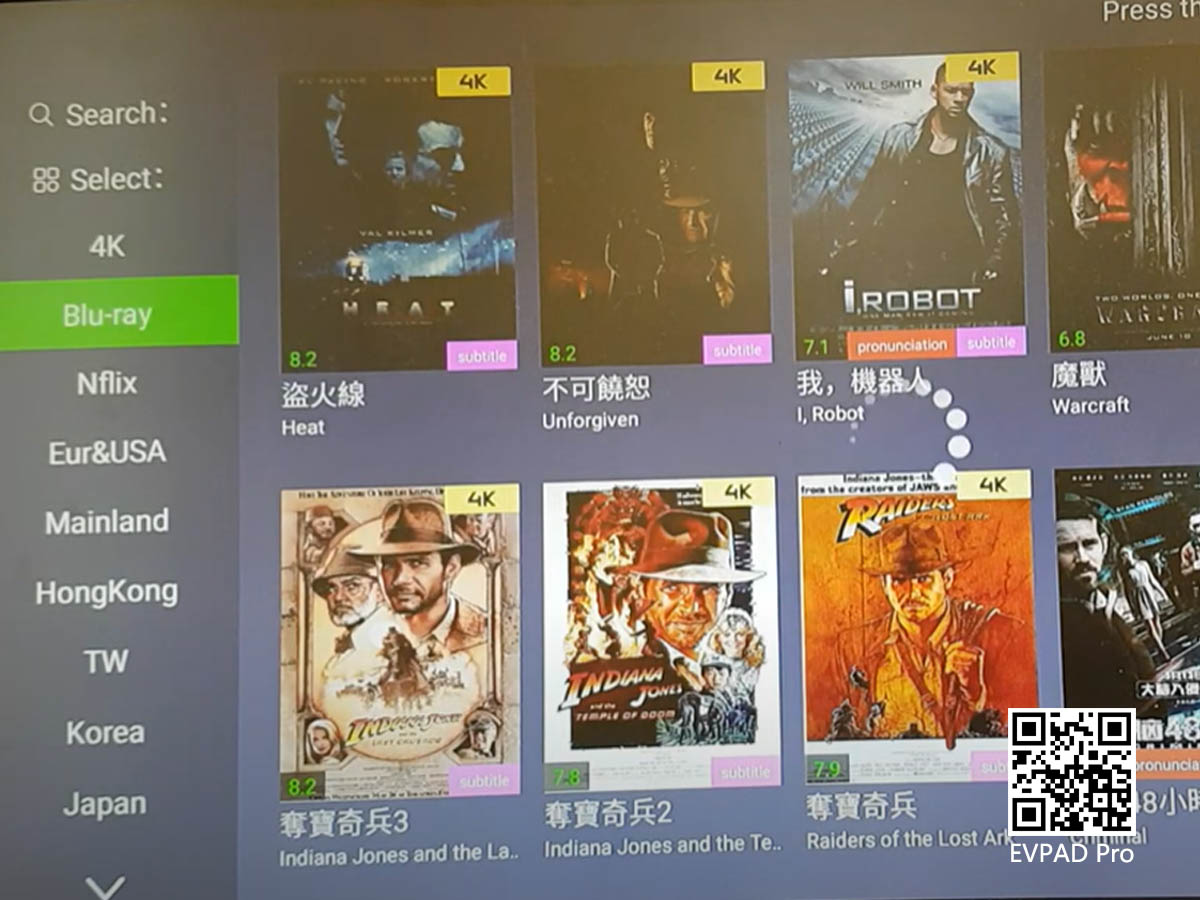 EVPAD live channels
and movie resources are so rich. 2000+ TV channels and movies are all free to watch,
one-time purchase, free forever,
and permanent update. Are you still not in your heart?