By EVPAD |
11
November 2019 |
0
Comments
EVPAD EPLAY 3R Review: A reliable TV box for your living room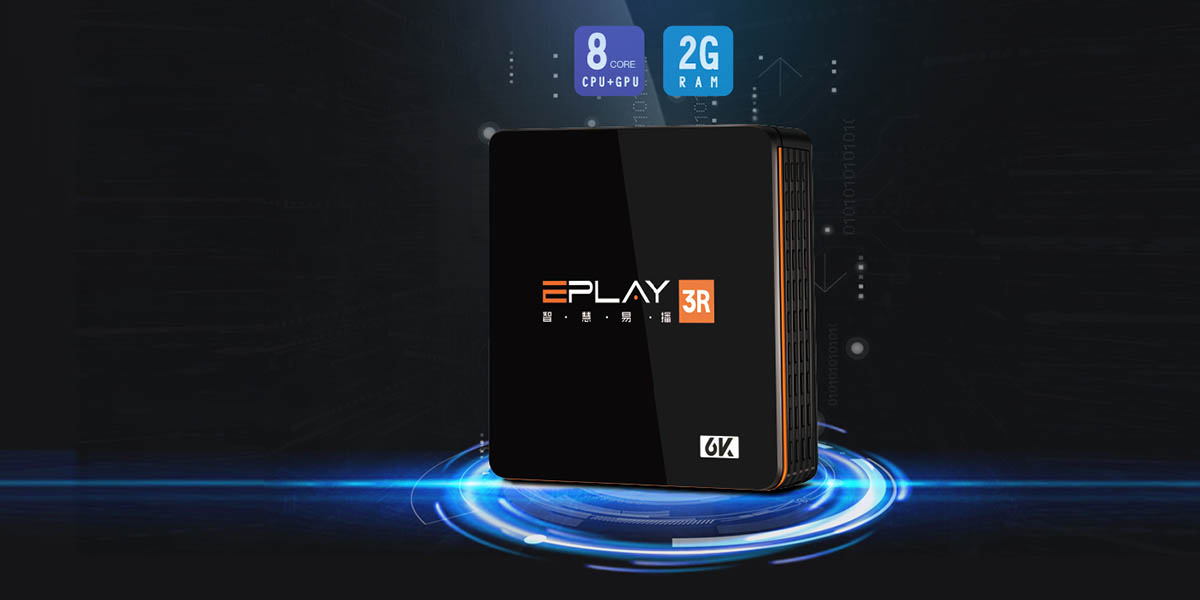 If you are hesitating to cancel your satellite TV services, chances are you might be afraid of losing access to live TV and sports matches, but you really just want to stop paying expensive monthly subscription fees simply because you simply do not fully utilize the service. Hence, you turn to Android TV boxes as an alternative, which many of them are illegal and usually don't offer reliable content services.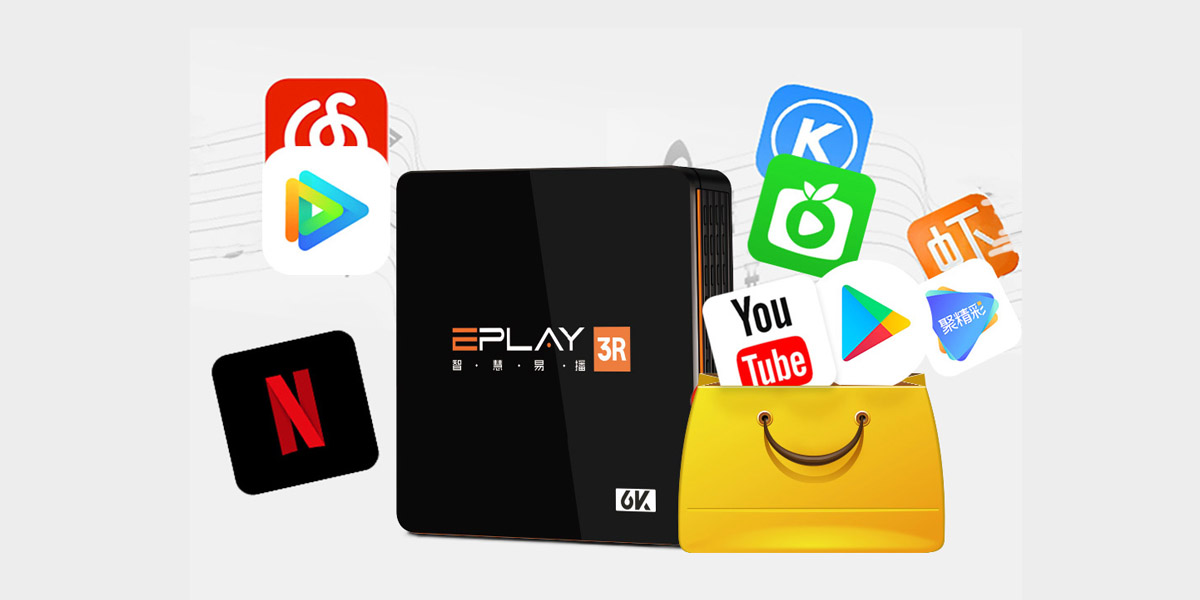 The EPLAY 3R TV box will cancel all that phobia you had about owning an Android TV box, not only it is certified by the Malaysia Communications and Multimedia Commission (MCMC) and SIRIM, it offers a lifetime subscription of over a hundred Live TV channels and thousands of video-on-demand content. I have been using it for over a month and it has not disappointed me at all, so here's my take on why this RM400 device should have space on your TV cabinet.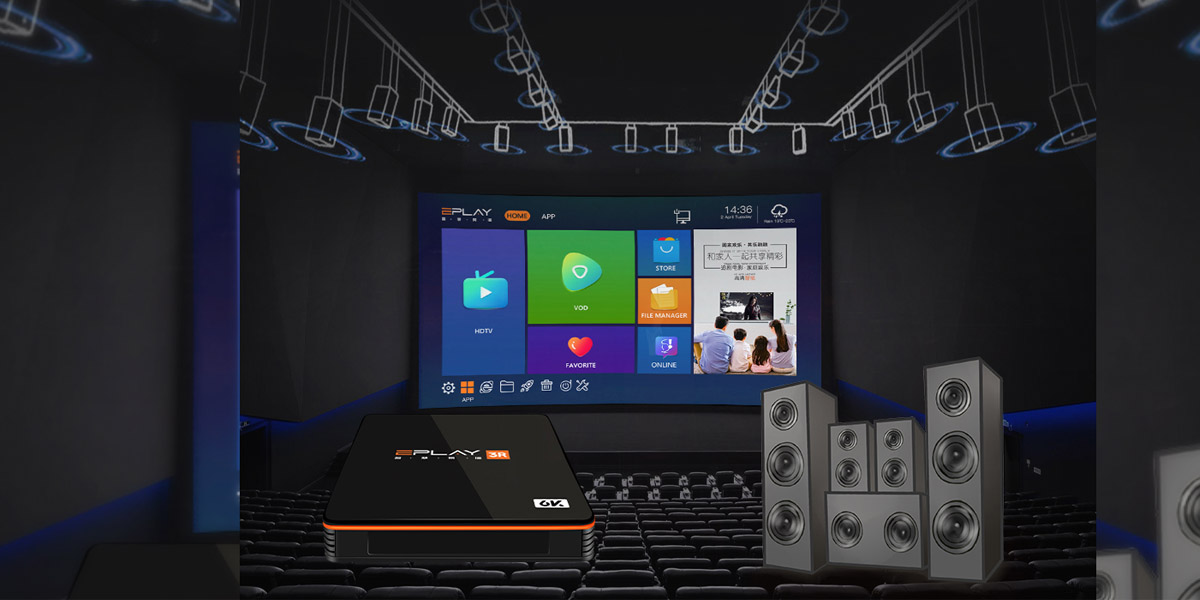 Specs-wise, you really can't compare to the likes of the NVIDIA Shield TV or any modern smartphones, the EPLAY 3R is powered by an unmentioned octa-core processor that's capable of support 4K HDR10 content playback, there's 2GB of RAM and 8GB of built-in memory that's more than sufficient for some additional apps, you can expand storage with a MicroSD card, but just make sure you don't run any graphics-heavy games on it, not unless you want choppy frame rates.
The EPLAY 3R is technically an entry-level variant of the popular EVPAD TV box, but the company hasn't skimped on its input ports, you get two standard USB ports on the left (one USB 3.0 and one USB 2.0) for connecting external peripherals, a full-sized HDMI 2.0 port, a 3.5mm AV port for legacy RCA connections, a SPDIF port for digital sound and a LAN port for wired connections.
Oh, it even has a nice LCD in front that tells you the time and the type of connection it is using.
Like other Android boxes I've reviewed, the EPLAY 3R can be powered using a power bank as it comes with a USB to DC cable. Of course, you do also get a power adapter and a free HDMI cable out of the box.
Setting up the EPLAY 3R for the first time is extremely simple and straightforward, once you fire it up you are then presented with its TV remote-friendly interface that's based on Android 7.1.
No Live TV and VOD apps are preinstalled, so once you have set up your Internet connection, press '6868' on the remote while you are at the home screen, you will be taken to a 'One-button' installation screen where you will need to install four apps – Dolphin TV, Dolphin VOD, Dolphin Playback and Dolphin Store.
The Dolphin Store lets you install additional apps, which most of which are in Chinese and you will need to master the language a little if you want to use them. You can still download apps directly from Google Play if you prefer to, you are basically getting full Android functionality so there's nothing to worry about sideloading apps or rooting the system.
I have been watching live TV channels on the Dolphin TV app such as Animal Planet, CNN, FOX HD Movies and TVB Jade, they have so far worked well for me and I merely encountered occasional buffers after some time. With over 600 channels from China, Malaysia, Singapore, Taiwan, Indonesia, India, the Philippines, Hong Kong, and Japan, it can be hard to discover which TV channels you will want to watch, but thankfully the app has categorized its channels into movies, documentary, news, sports and kids on the sidebar, so it makes hunting for your favorite channels easier.
If you happen to miss any shows on Hong Kong, Malaysia and Singapore channels for the past week, this is where the Dolphin Playback app comes in handy, as you will be able to stream shows that have already aired on these channels and there's no need to have external storage to save the shows you have missed.
Always missed that blockbuster movie in the cinema or want to catch up on a K-drama that your friends have been talking about? This is where the Dolphin VOD app will serve you well with a plethora of movies and series, there's no need to click on any ads to watch them, and they all stream without any issues.
Cost $129.99, the EPLAY 3R TV box isn't the cheapest out there if you are considering purchasing it as a mere Android box, but considering the content service it comes with, it is a cost-effective solution than paying expensive monthly satellite TV or on-demand video services. The only thing that I wished is that the Dolphin suite of apps would come with a better English UI, as users without Chinese literacy will definitely have problems in using the device.
Otherwise, you can't go wrong with the EPLAY 3R TV Box, it comes with a 1-year warranty and there's a 15-hour 7-day online support should you encounter any issues with the content playback. The EPLAY 3R TV Box can be purchased over at EVPADPro Store.