By EVPADPro |
25
August 2021 |
0
Comments
EVPAD 6th Generation EVAI Voice System Function Demonstration Example - Chinese
In early July 2021, EVPAD launched a new generation of EVPAD TV boxes, the sixth generation of smart voice TV boxes, the first to be launched is the EVPAD 6P model. The old users of EVPAD should know that the application of each generation of EVPAD TV box is a different series. For example, in the EVPAD 3 generation, the Mars series is used, such as
EVPAD Mars VOD
and EVPAD Mars Mall. In the 5th generation, it will be the Jupiter series, such as
EVPAD Jupiter VOD
and Jupiter live. In the sixth generation, it is the Venus series, such as
Venus VOD
and Venus live.
Compared with the previous generation, the EVPAD of each generation has made some improvements. For example, the EVPAD 5 generation after the 3rd generation has added the EVAI intelligent voice system, which can realize voice control. So what is the improvement of EVPAD 6th generation, which is different from the 5th generation EVPAD? The first is the hardware upgrade. Bluetooth has been upgraded from 4.2 to 5.0. The connection speed is faster and the connection is more stable. Then there is memory. Take
EVPAD 6P vs 5P
, 5P memory is 4+32GB, and 6P is 4+64GB, which is a very obvious gap. There are many other improvements, one of the big improvements is the comprehensive upgrade of the EVAI intelligent voice system.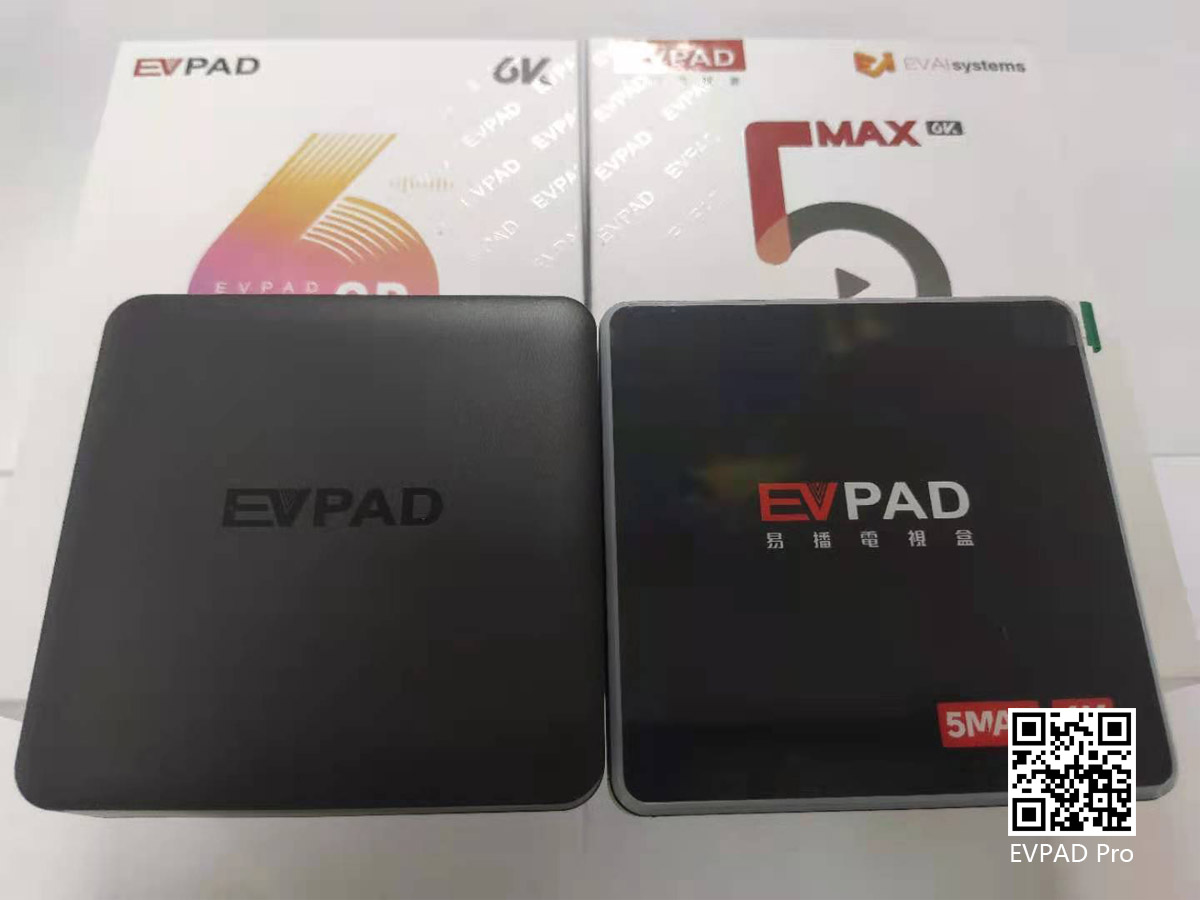 It is said that it is a fully upgraded
EVPAD EVAI intelligent voice system
, so what improvements have been made? Let's test it. First of all, ensure that the EVPAD remote control is connected to the EVPAD TV box by Bluetooth, set the EVAI voice input method, and then set the default APP, then you can use the EVPAD remote control for voice control normally. Take Chinese to test the upgraded EVAI voice system.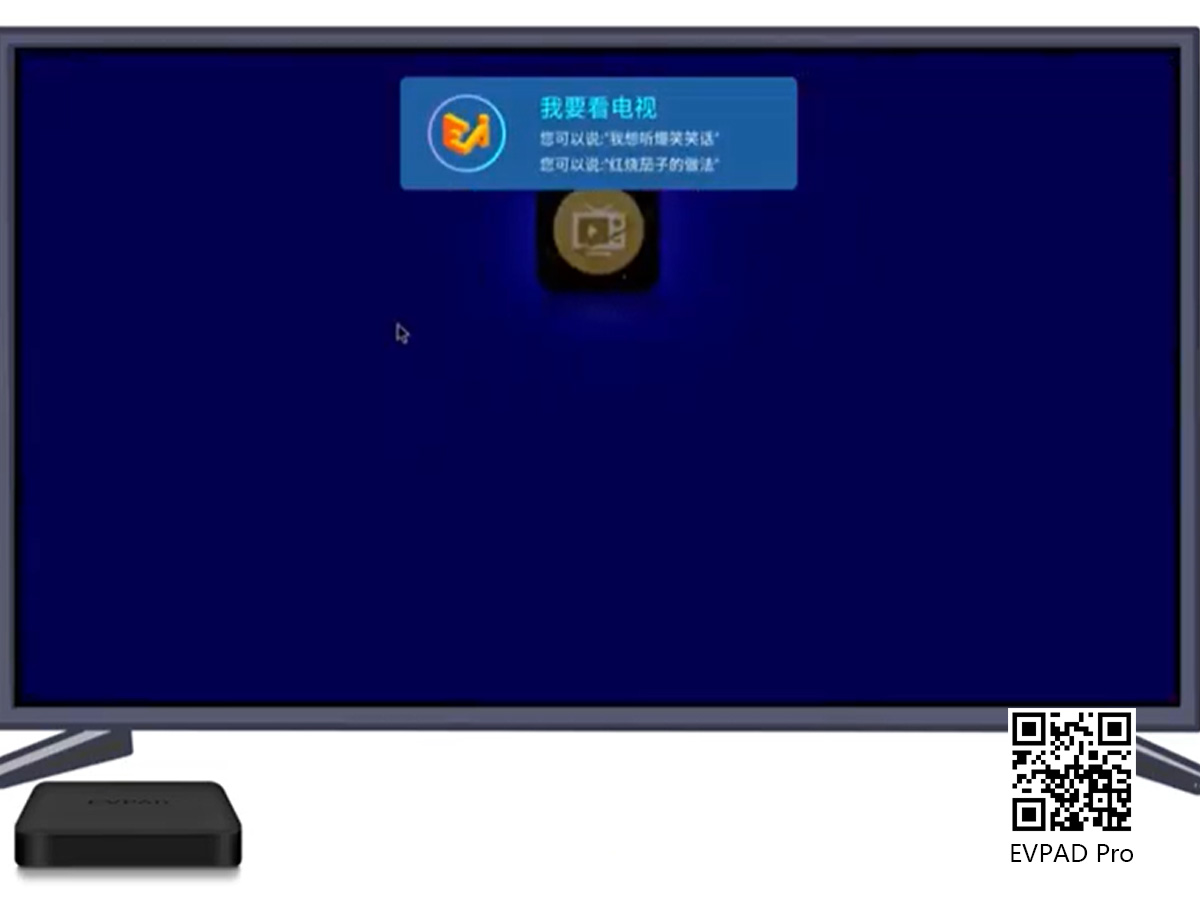 We can press the blue voice input button on the
EVPAD remote control
to say what we want to do, for example: "I want to watch TV", the EVAI system can quickly give feedback, quickly turn on Venus on-demand, and play a certain channel. I tested it again and said: "Gorgeous Channel", and we can see that EVPAD responded quickly. In the case of a good network, it switched to the corresponding TV channel in less than 3 seconds. It can be seen that it is still very good.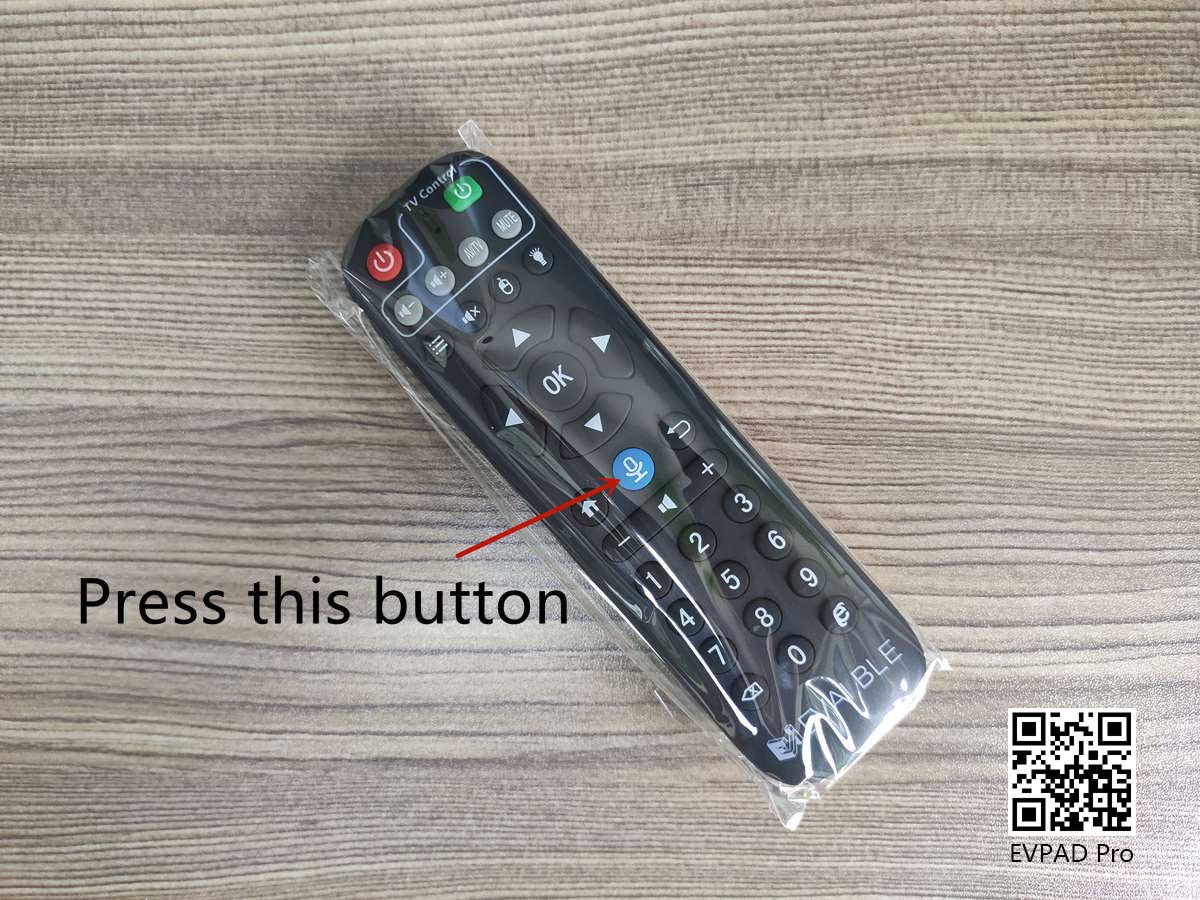 Press the voice input button on the remote control and say "I want to watch a movie", you can see that Venus VOD is turned on, and you automatically stay in the movie column. Say the corresponding movie name, such as "Top Floor", EVAI will show all the corresponding movie resources about "Top Floor" in about 2-3 seconds. Even if you say "Download iQiyi" to it, EVPAD will quickly execute this command and automatically download and install the latest version.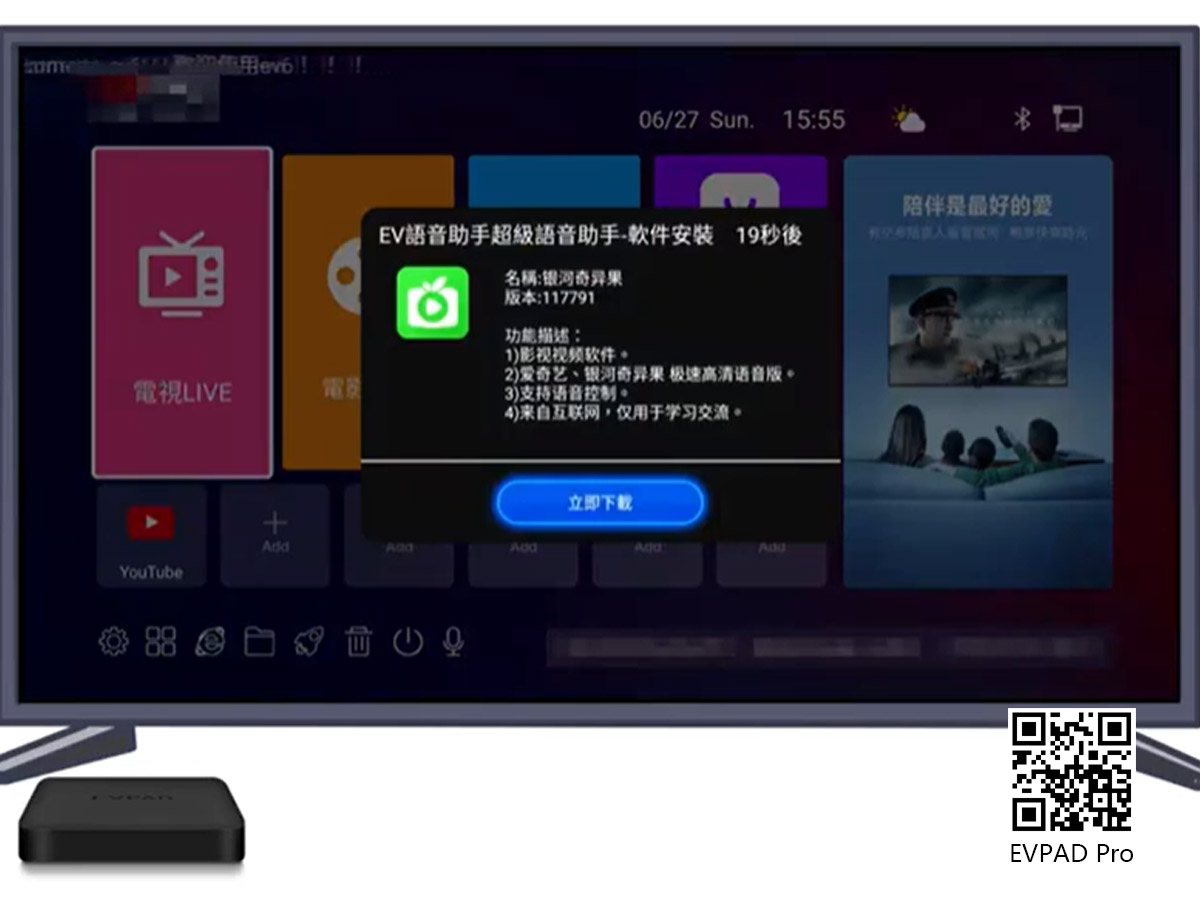 Not only that but many functions are waiting for everyone to explore. An EVPAD TV box not only satisfies their own needs for watching movies and watching football games but also meets the needs of girls to chase dramas. Children can also watch children's channels. There are also animation programs, various variety channels, and special adult apps. A TV box that can watch
2000+ TV channels and movies for free forever
, don't you still be impressed?