By EVPADPro |
20
August 2021 |
0
Comments
EVPAD 6P Venus VOD - A Variety of TV Channels and Movies are Countless
EVPAD 6P Smart Voice TV Box has been released for more than a month. Many users who have been waiting for this product a long time ago must have purchased
EVPAD 6P
and have been using it for a while. Of course, some users want to wait for a while, because in a few months. EVPAD's top flagship machine -
EVPAD 6Max
is about to be released. Judging from the configuration and functions of the previous
EVPAD 5Max
, the EVPAD 6Max should not be bad. The hardware strength and software strength must also be at the top of the sixth generation.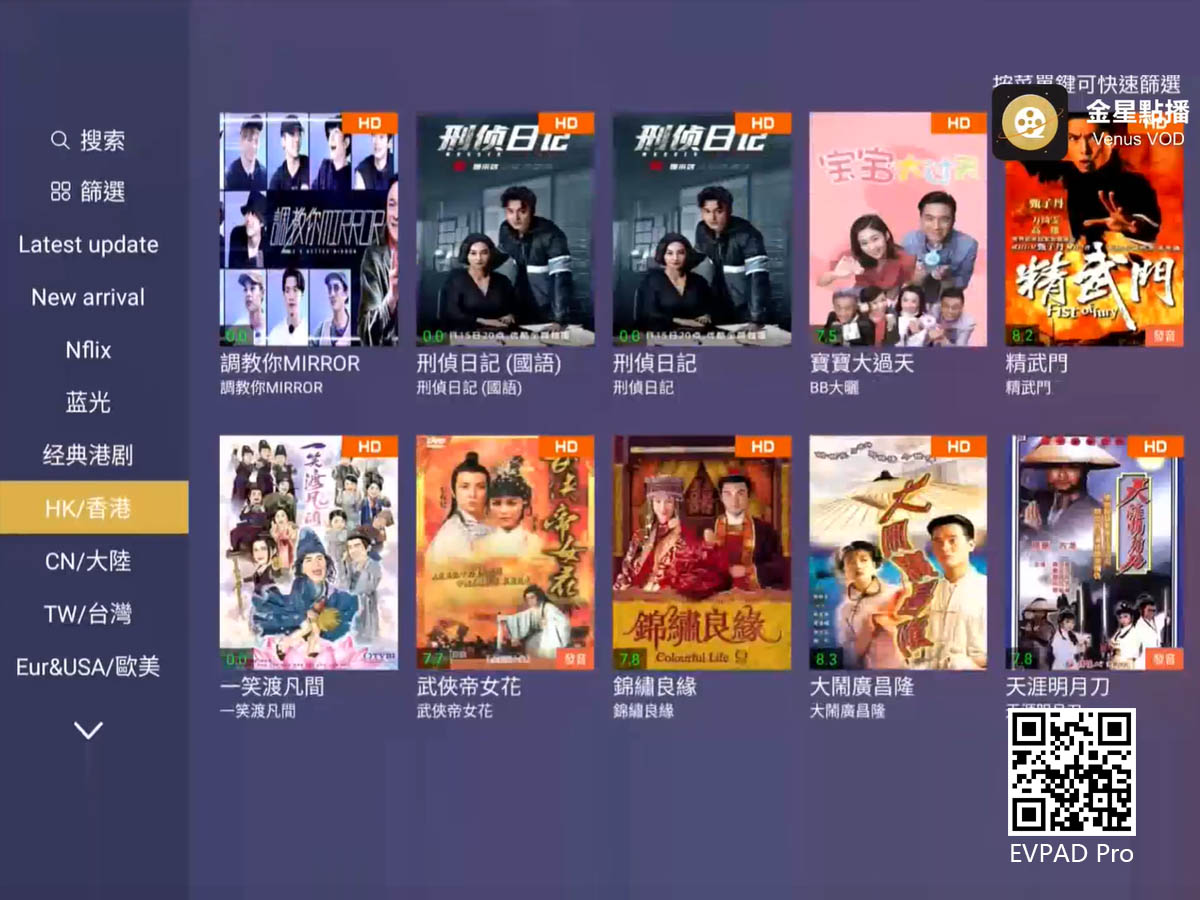 Let's take a look at those wonderful columns in EVPAD 6P's Venus VOD. The first thing that catches the eye is a column of lightning status. This is a newly added "speed column" in the 6th generation of EVPAD. There are movies, TV series, and Netflix movies. But unlike other ordinary movies and TV series, the movies and TV series in the "Speed ​​Column" are played at speed, whether it is fast-forwarded or switching selections, you can return to the playing state in a very short time.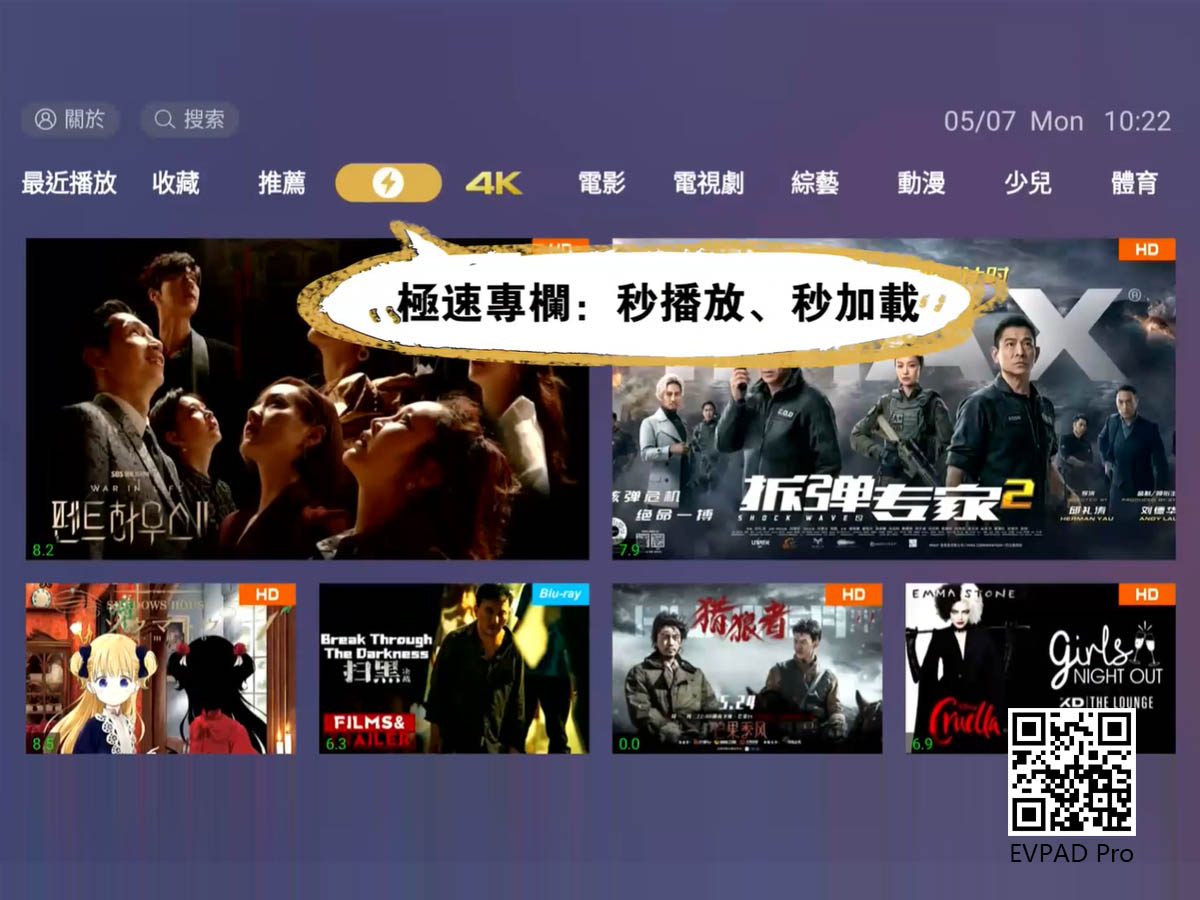 In addition, there are a lot of 4K movies. They are all played in 4K quality. Say goodbye to those 720p blurry movies, and you don't have to sit in front of the TV to watch movies. And when watching a movie, you can adjust subtitles for sure, but is there any TV box that can adjust subtitles in dozens of different languages? EVPAD can, whether it is Chinese, English, Japanese, Korean, Indonesian, Malay, or other languages, it can be adjusted, basically including dozens of languages ​​that are mainly used.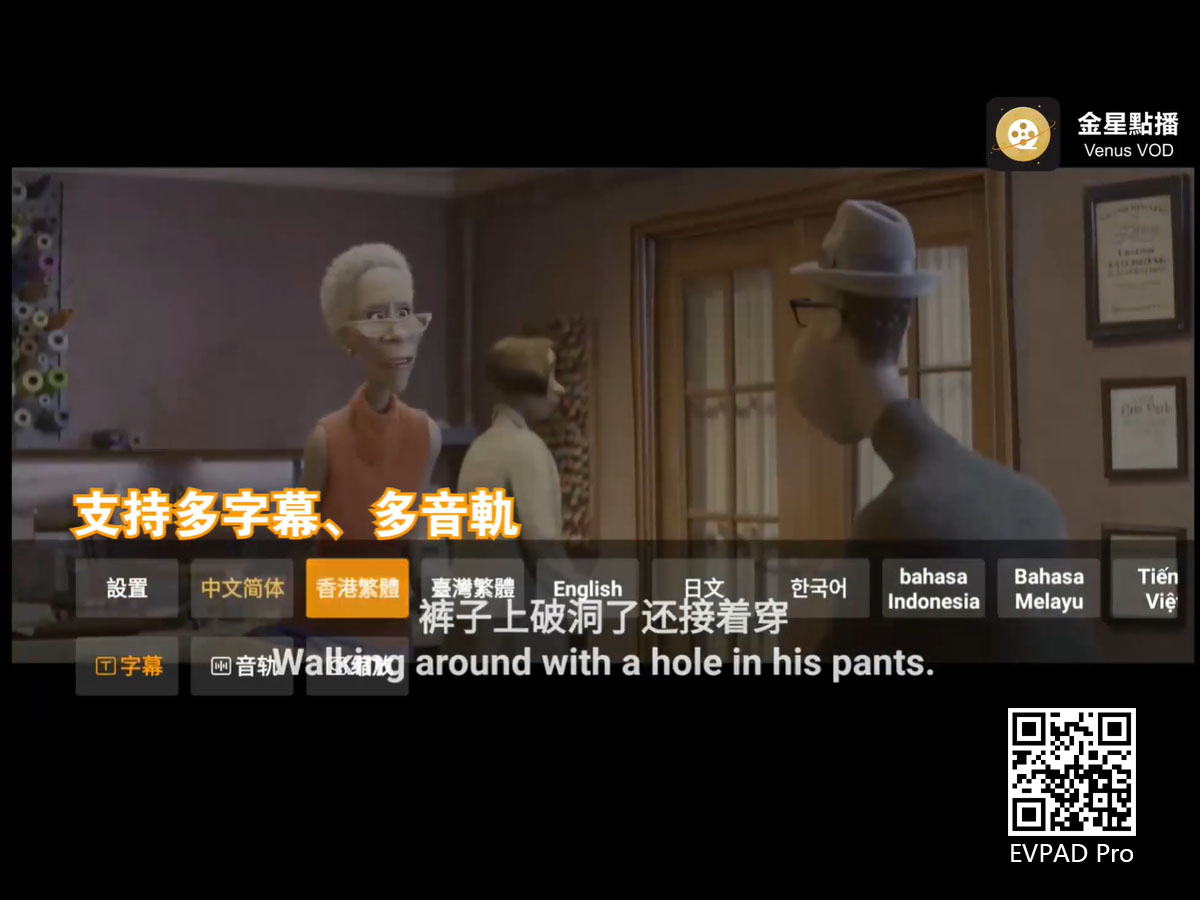 Click on the movie bar, we can see two new options, one is the latest release, the other is the latest release. These two columns are mainly to allow us to find the latest updated movies, and we can also see the latest movies for the first time. In addition, there are special categories, including Hong Kong movies, Taiwan movies, mainland movies, 4K movies, Netflix movies, Korean movies, European and American movies, and many other classified movies. These movies are all in HD, so don't worry about blurring when playing.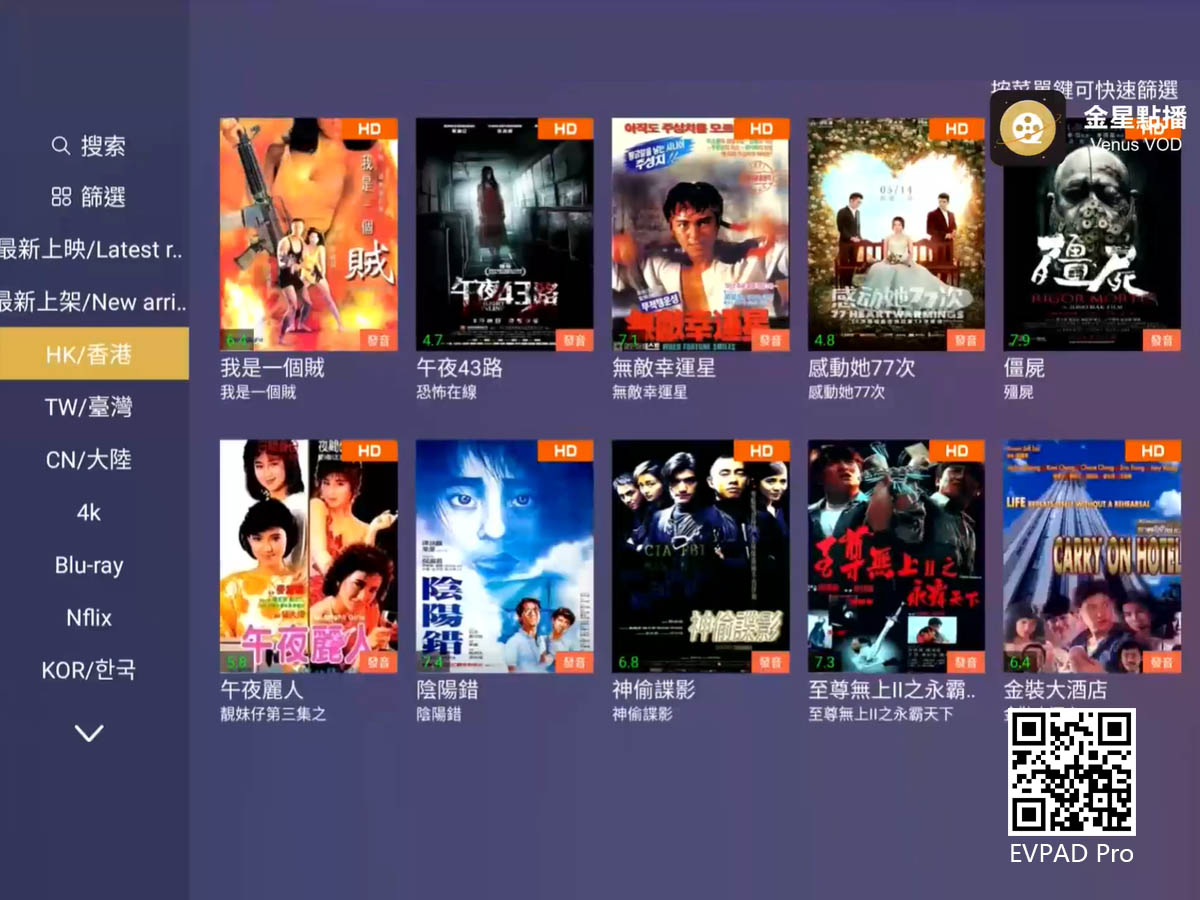 Then enter the animation column on
EVPAD Venus VOD
, there is also the latest column, to show us the latest animation. These animations are also divided into Cantonese, Japanese, and Korean, as well as European and American animations. We will search and watch the animations we want to watch. In the children's column, those cartoons are suitable for babies to watch. They are all popular cartoons without any bloody and violent plots. These children's channels also have many categories, such as English, Mandarin, Cantonese, Japanese, and so on. It will be very convenient for users in different regions.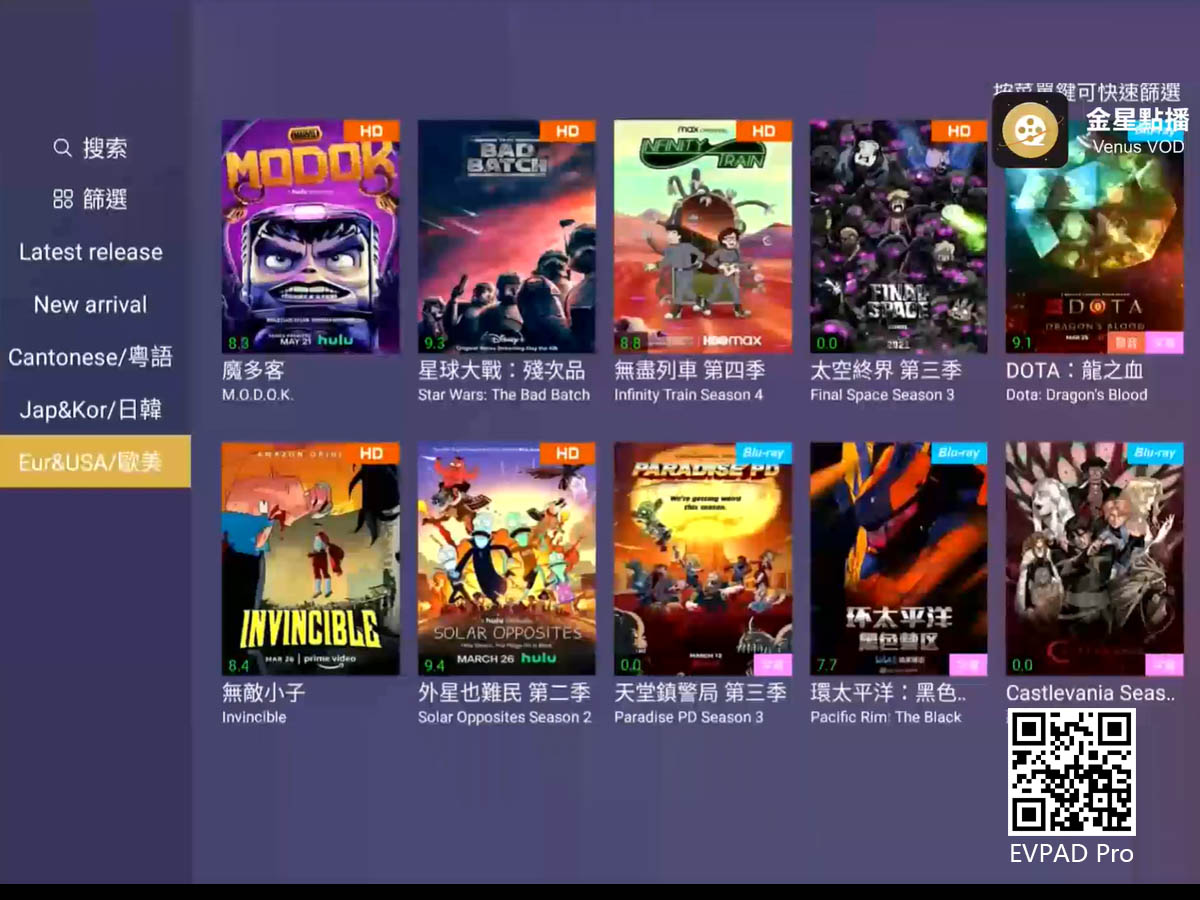 Finally, there is the sports column on demand by Venus. This column should be the favorite of many adults and teenagers. There are highlights of various ball games, such as Jordan's career dunk highlights, and videos of some wonderful games. There are football games and basketball games.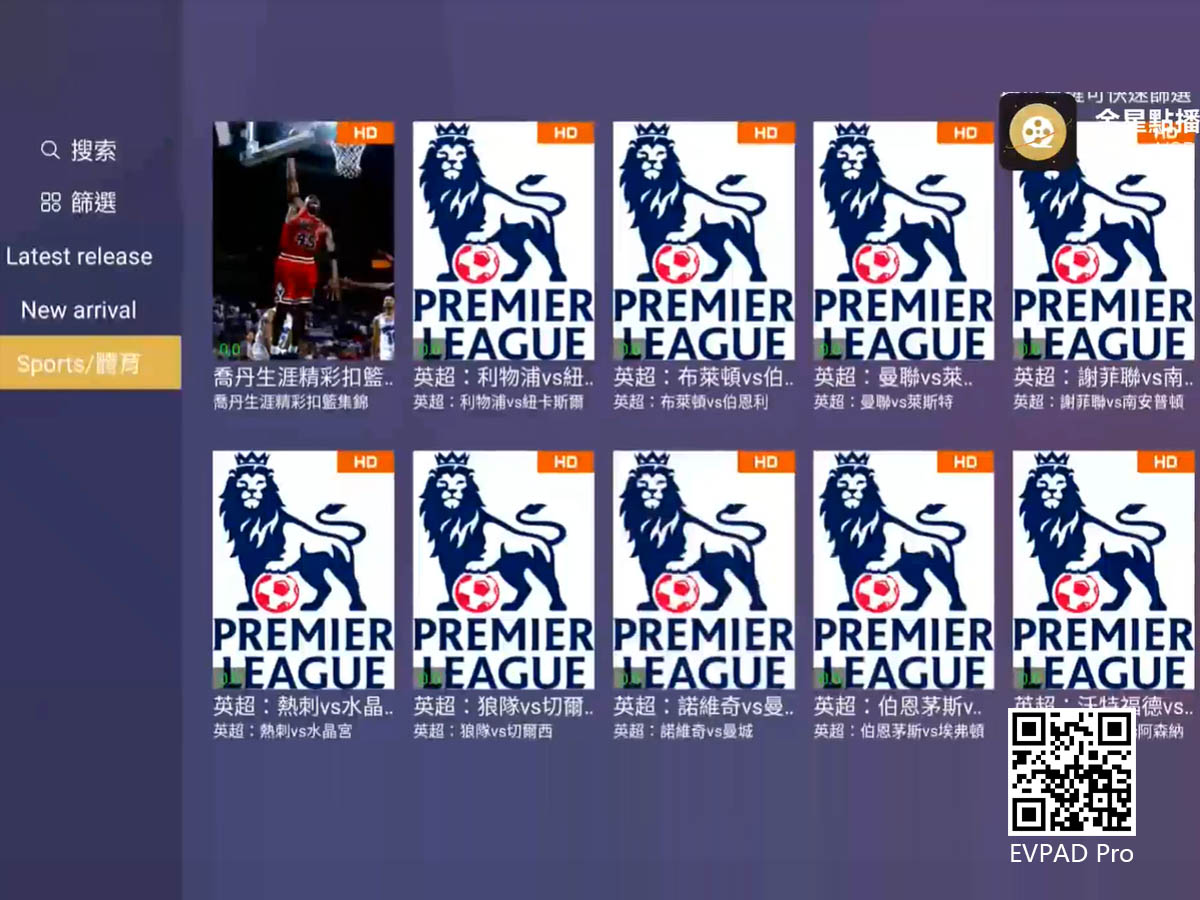 If you need an EVPAD TV box, you can contact us, we are
EVPAD official online
dealer, all EVPAD sold are the international version of EVPAD, which can be used normally in all regions of the world (except inland China). 100% genuine guarantee, 18-month long-term warranty, and one-to-one replacement (except for humans). Contact us:
WhatsApp/WeChat: +852 5178 1233
. Email:
[email protected].