By EVPADPro |
16
September 2021 |
0
Comments
EVPAD 5Max VS UBOX9, the Collision Between the Old Flagship and the New Machine
As the emperor of EVPAD,
EVPAD 5Max
is still at the top of the configuration so far, with large memory, beautiful appearance, absolutely powerful enough hardware support, rich APP, and powerful EVPAD EVAI intelligent voice system. These configurations are a configuration that all TV boxes will not reach in 2020. 4+128GB of a large memory is unique. And as the flagship machine king of 2020, EVPAD 5Max is also rolling many TV boxes, such as
SVICLOUD, UNBLOCK, PVBOX, Mi BOX
, and so on.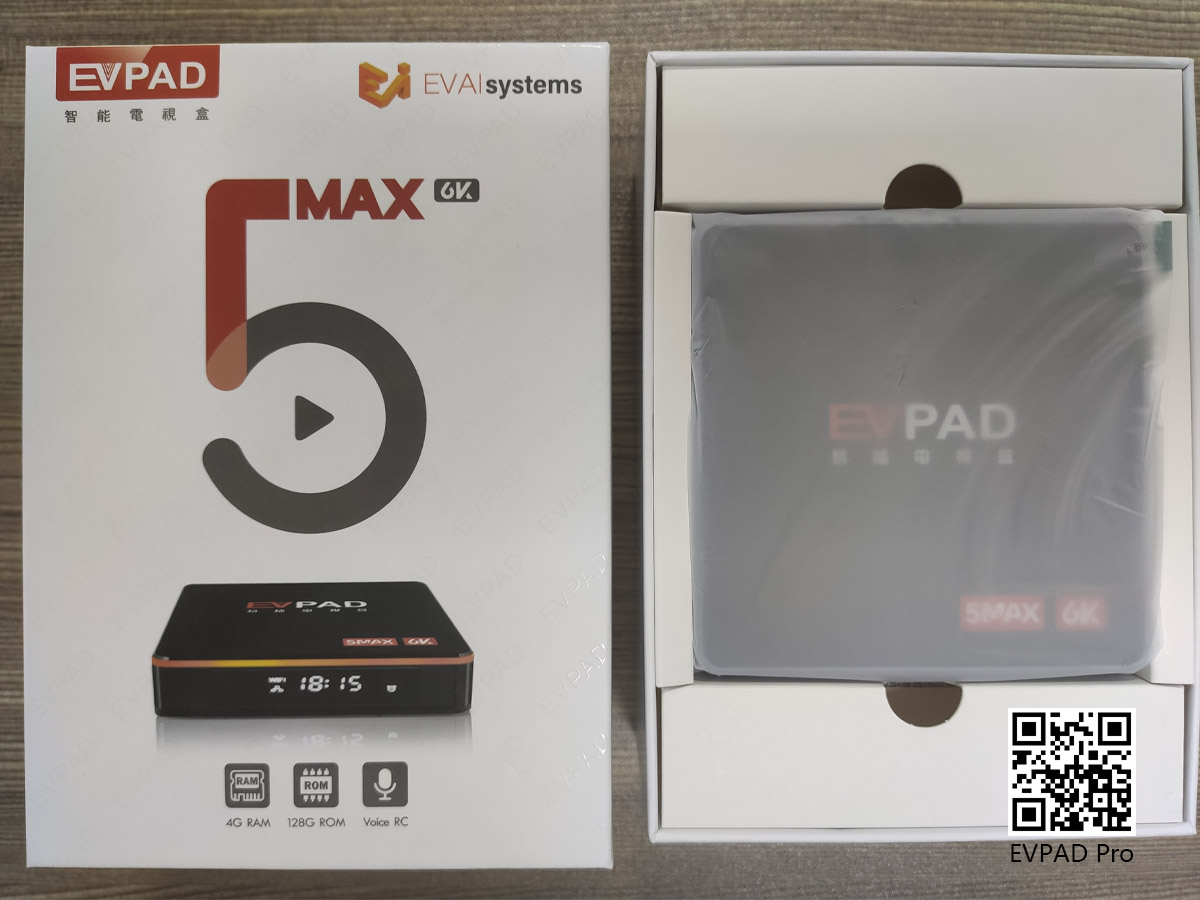 And this year, EVPAD also released a new generation of smart voice TV boxes -
EVPAD 6P
and
EVPAD 6S
as usual. And UNBLOCK has not fallen behind. In the following month, the latest TV box - UBOX9, UNBLOCK's ninth-generation smart voice TV box was released. In the new generation of TV boxes of these two brands, they are both very good configurations. The basic hardware has been upgraded on the old version, which improves the performance of the CPU, and also upgrades the Bluetooth version, making the remote control and other The connection between Bluetooth products and EVPAD TV box is more stable.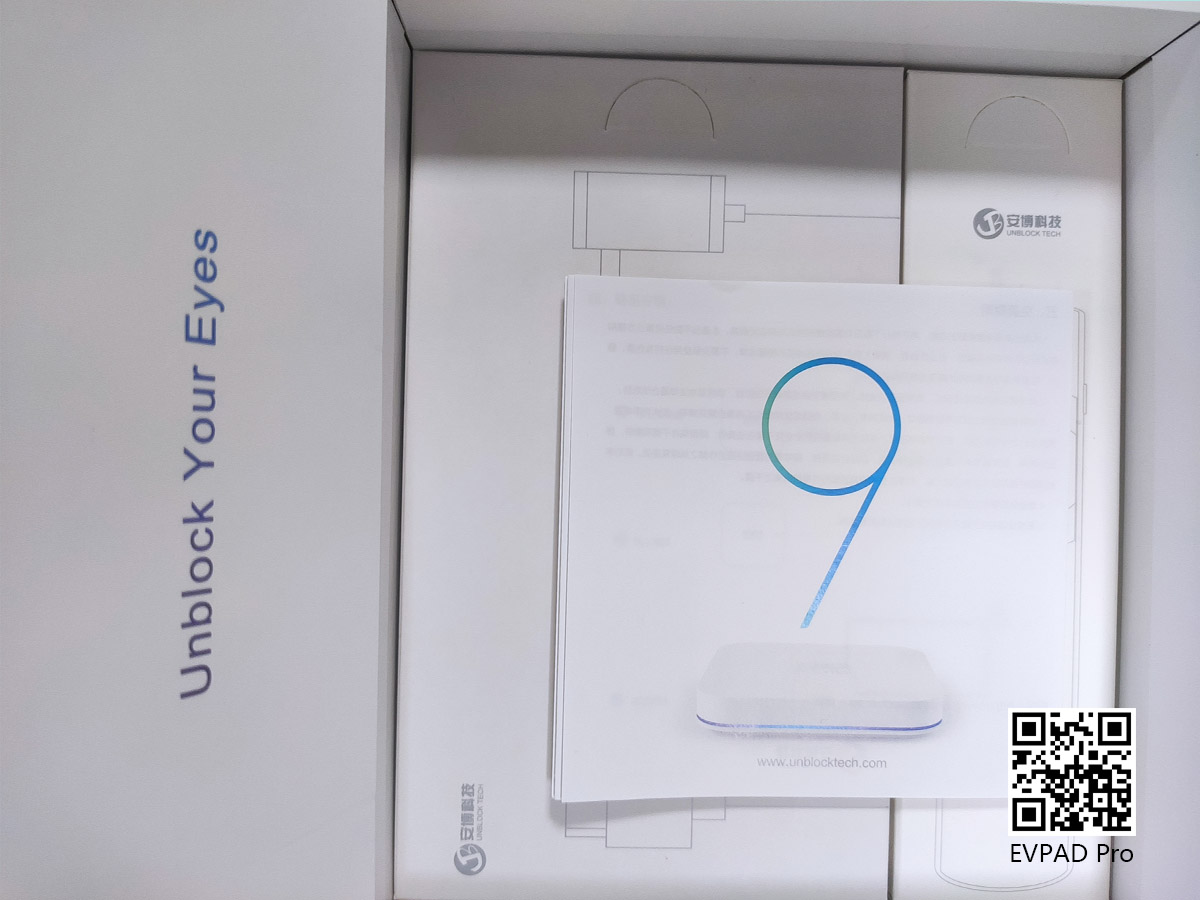 Compared with the previous
UBOX8
, the appearance of UBOX9 has not changed much. It can be said that it has always been this appearance, with a white shell and an atmosphere light strip in the middle. The white appearance makes the user more like the first thing they see, and it feels more expensive. Moreover, the internal packaging is independent, and the packaging box is used to facilitate our usual storage. In comparison, the packaging of EVPAD 5Max is much simpler. Accessories are mixed, but EVPAD 5Max has more accessories. There are multiple adapters of different specifications.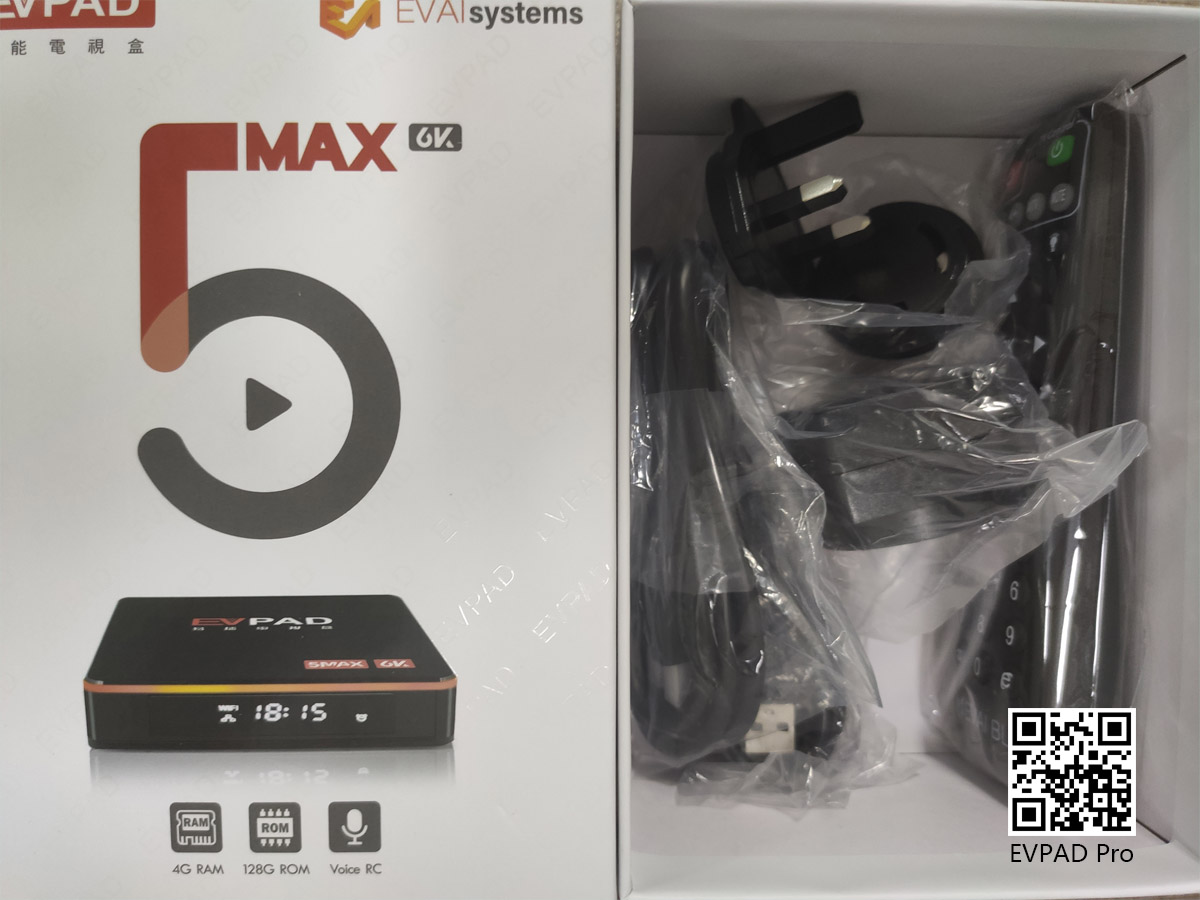 EVPAD 5Max VS UBOX9
, first of all, in terms of memory, 5Max wins, 4+128GB memory configuration, currently no TV box has this configuration. UBOX9 has also been upgraded, with 4+64GB, but it is still not enough for 5Max. But for the number of live TV channels, UBOX9 is currently more than EVPAD 5Max. Not only are there more TV channels in the two countries, but there are also many test channel columns, the total number has reached an astonishing 1,700+. And 5Max is not so much.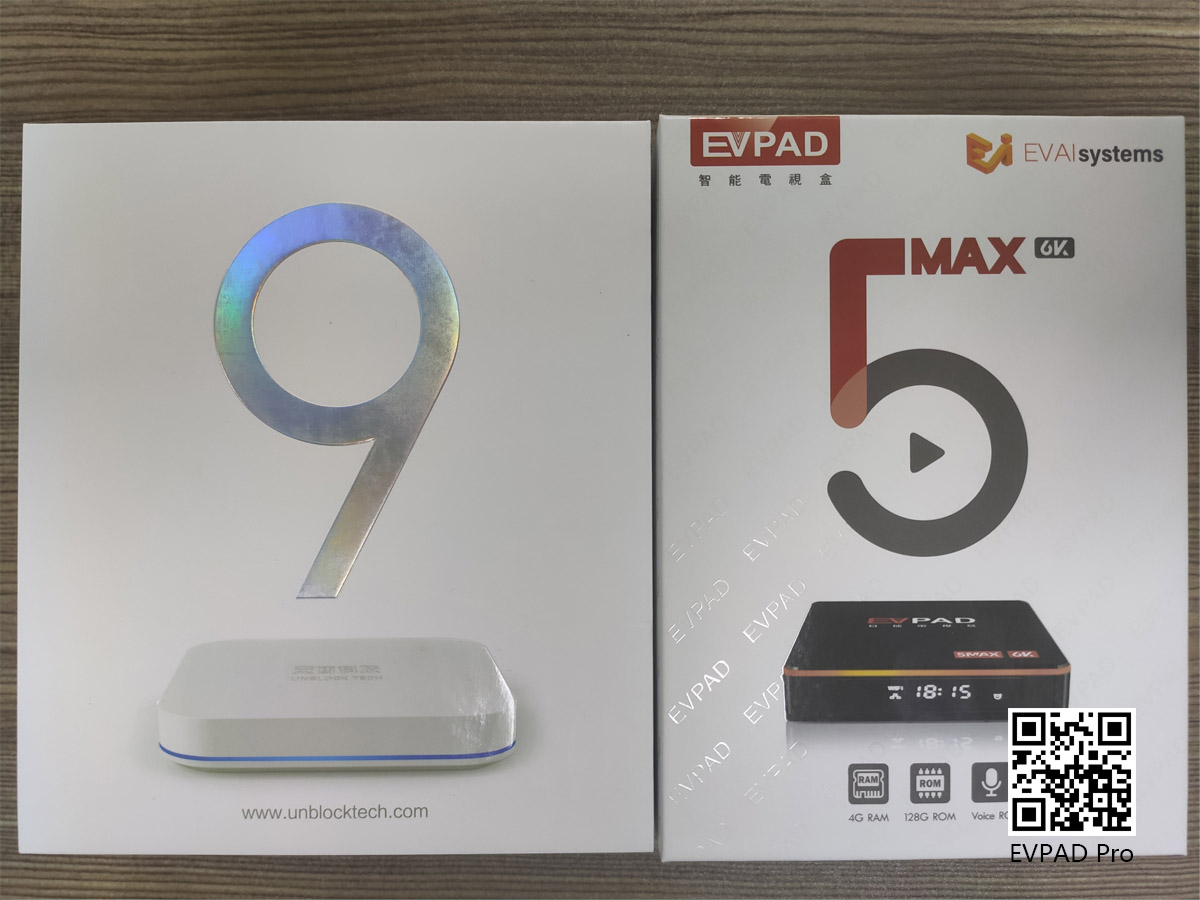 Let's take a look at the hardware configuration. There is basically no difference in CPU. 5Max is Bluetooth 4.2, while UBOX9 is Bluetooth 5.0. This is better than UBOX9. Let's take a look at the internal apps and functions. First of all, EVPAD's apps are definitely more, not only in the EVPAD mall but also in many app sharing websites, such as EVPAD, which was recently launched on EVPAD 2S - EVPAD 5Max.
EVPAD Star VOD
and other apps can be downloaded and installed on the
8989n.cc
app sharing website. And
UBOX9
is not so much.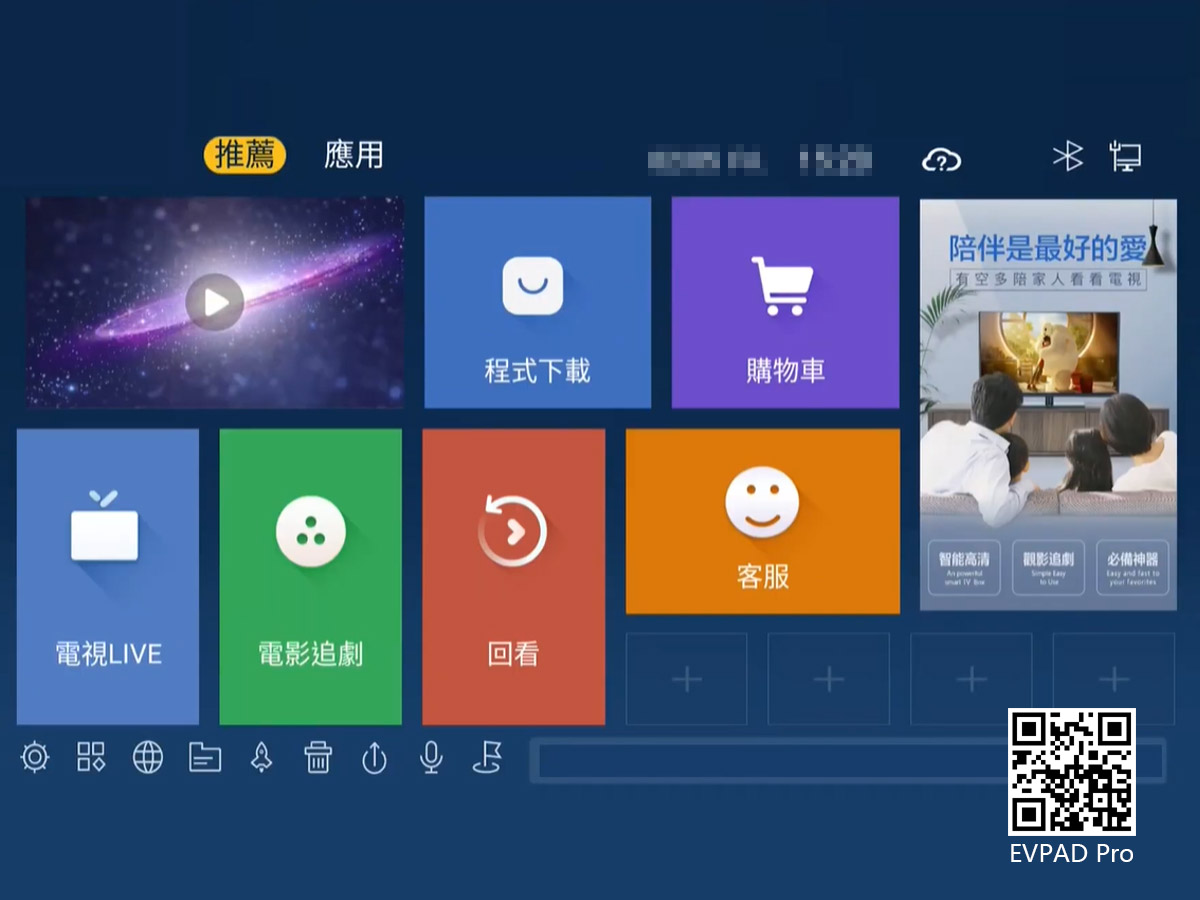 Let's take a look at some of the internal UI designs. The homepage of EVPAD 5Max is obviously more comfortable than UBOX9. The various functions are clear, and the logo is large. There are several places to add shortcuts. These are all UBOX9's insufficiency. So in general, before
EVPAD 6Max
was released, EVPAD 5Max was still the top flagship machine king.