By EVPADPro |
01
September 2021 |
0
Comments
Choose TV Box in 2021, EVPAD 6P, or UBOX9?
From small to large, I believe that everyone will have televisions in their homes. From the old-fashioned televisions before, to the televisions of different specifications and different brands, we are dazzled. There are all kinds of TV sets, including large screens, LCD screens, and curved screens. But returning to the TV itself, its main function is to watch TV. We go home from getting off work, the children go home from school, and when we rest at home on weekends, watching TV is our best time to relax.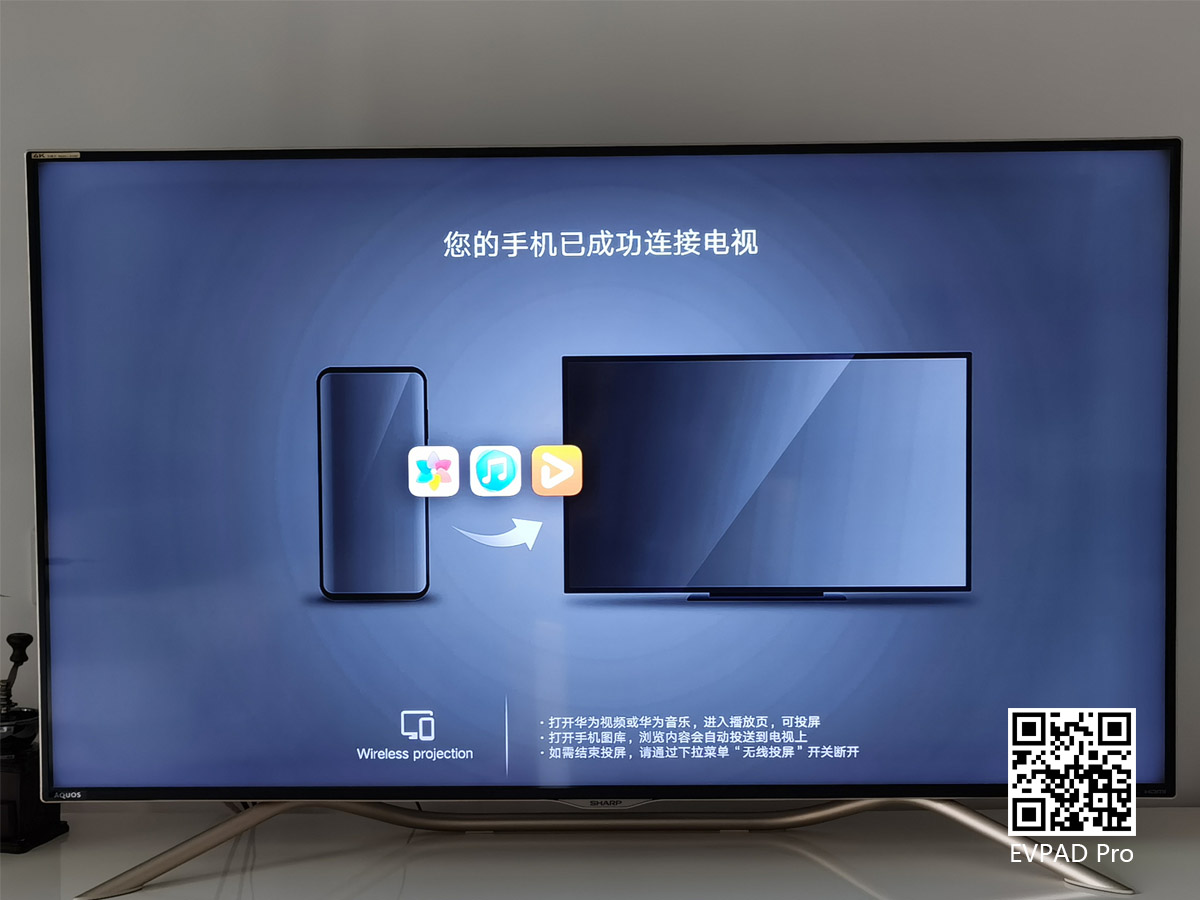 Nowadays, technology has developed, not only TV sets, but also various TV peripheral products, such as singing microphones, Internet boxes, and TV boxes. Among these products, the auxiliary function of the TV box is the largest. Because through the TV box, we can receive more TV channels when we use the TV to watch TV. Not only that, the function of the TV box is much more than that. And now there are many mainstream TV boxes, such as Unblock's
UBOX, EVPAD, SVICloud, 306 TV box, Global TV box
, etc. So how do we choose?
Take the new products launched in 2021, for example. In 2021, both Unblock and EVPAD launched new models, Unblock released UBOX9 smart voice TV box, EVPAD released two models, one is EVPAD 6P with high memory configuration, the other is memory configuration and channel list slightly lower Some EVPAD 6S. Let's compare EVPAD 6P and
UBOX9
to see who is better.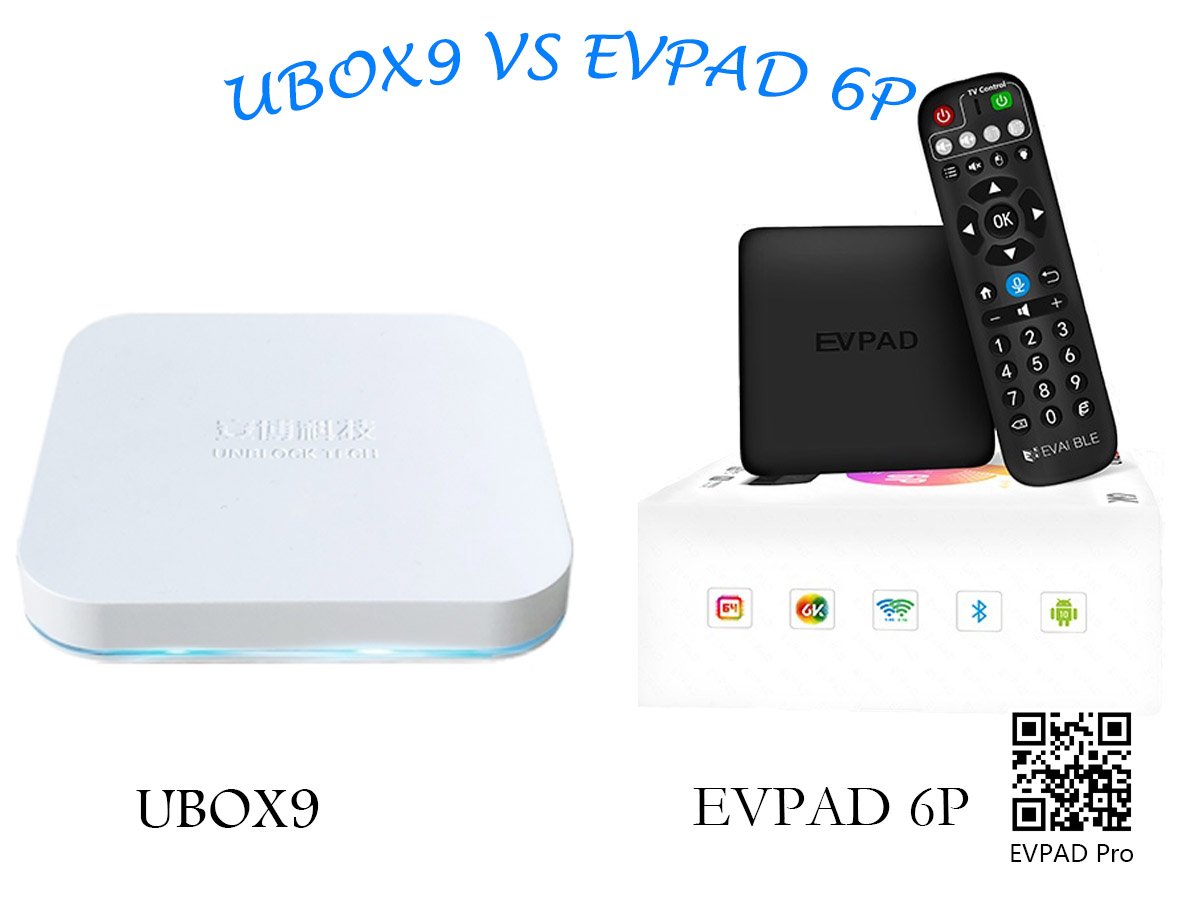 The first is UBOX9. Look at the appearance first. The white shell is decorated with an atmosphere light in the middle. The atmosphere light flashes after turning on it, which is very beautiful. If the appearance is very important, then UBOX9 is definitely possible. These are secondary, mainly to look at the hardware configuration, the newly upgraded H616 processor, lower power consumption, more powerful performance. DDR3 4GB flash memory, 64GB large memory, you can install whatever you want. With the Android10.0 system, the operation is silky smooth without any lag. 2.4G/5G dual-band WiFi, faster transmission rate. Bluetooth 5.0, the connection is more stable. There are 1700+ TV channels inside, enough for the whole family to watch.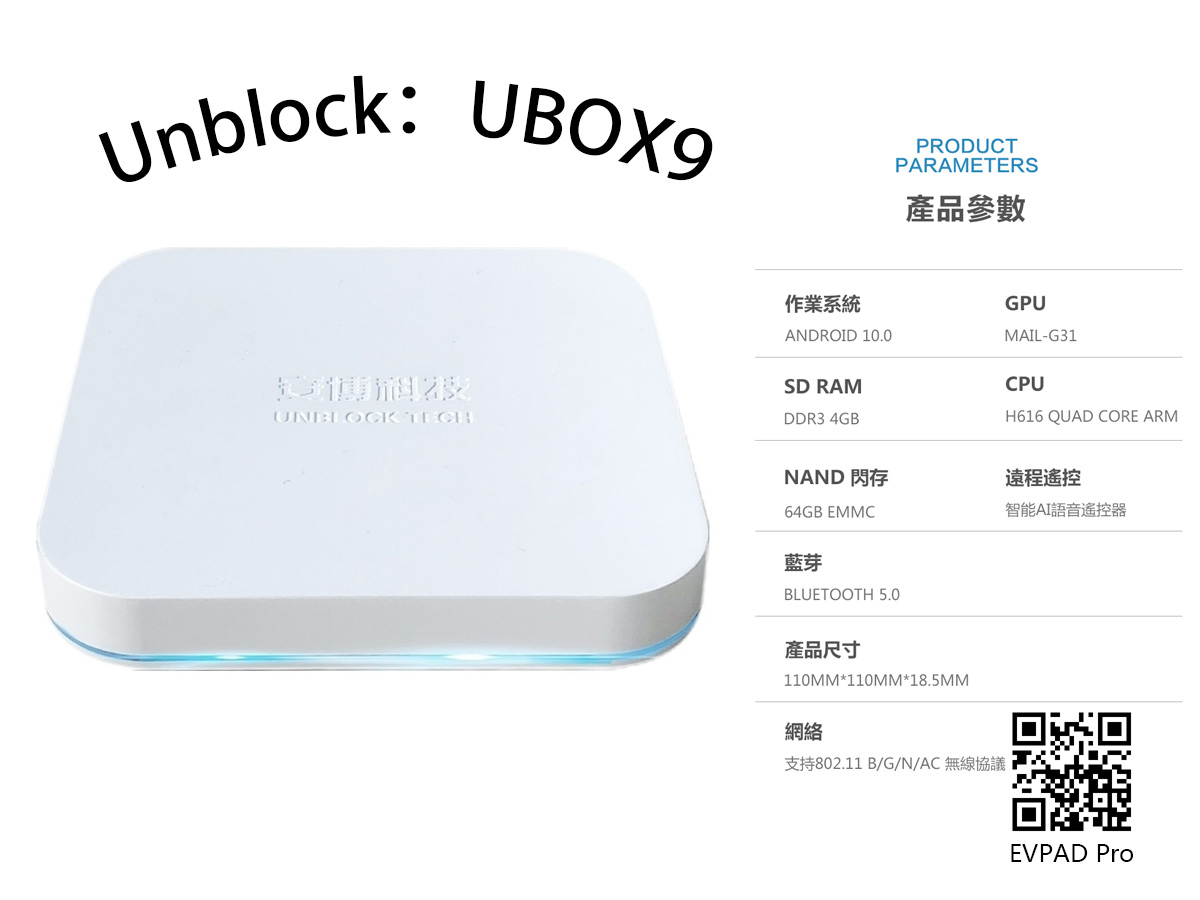 Let's take a look at the EVPAD 6P, the black body, and the opposite color of UBOX9. Compared with the previous
EVPAD 5Max
, a circle of ambient lights on the top and the time display in front are missing. In appearance, UBOX9 is better. The one who likes black is that EVPAD 6P looks good. Let's take a look at the hardware configuration, the Android 10.0 operating system, which has been used since the 5th generation, and the operation is very silky and will not freeze. DDR3's 4G flash memory and 64GB of large memory are consistent with UBOX9. Others are Bluetooth 5.0, 2.4G/5G dual-band WiFi. But in terms of the number of TV channels, EVPAD is a bit inferior, not as many as UBOX9.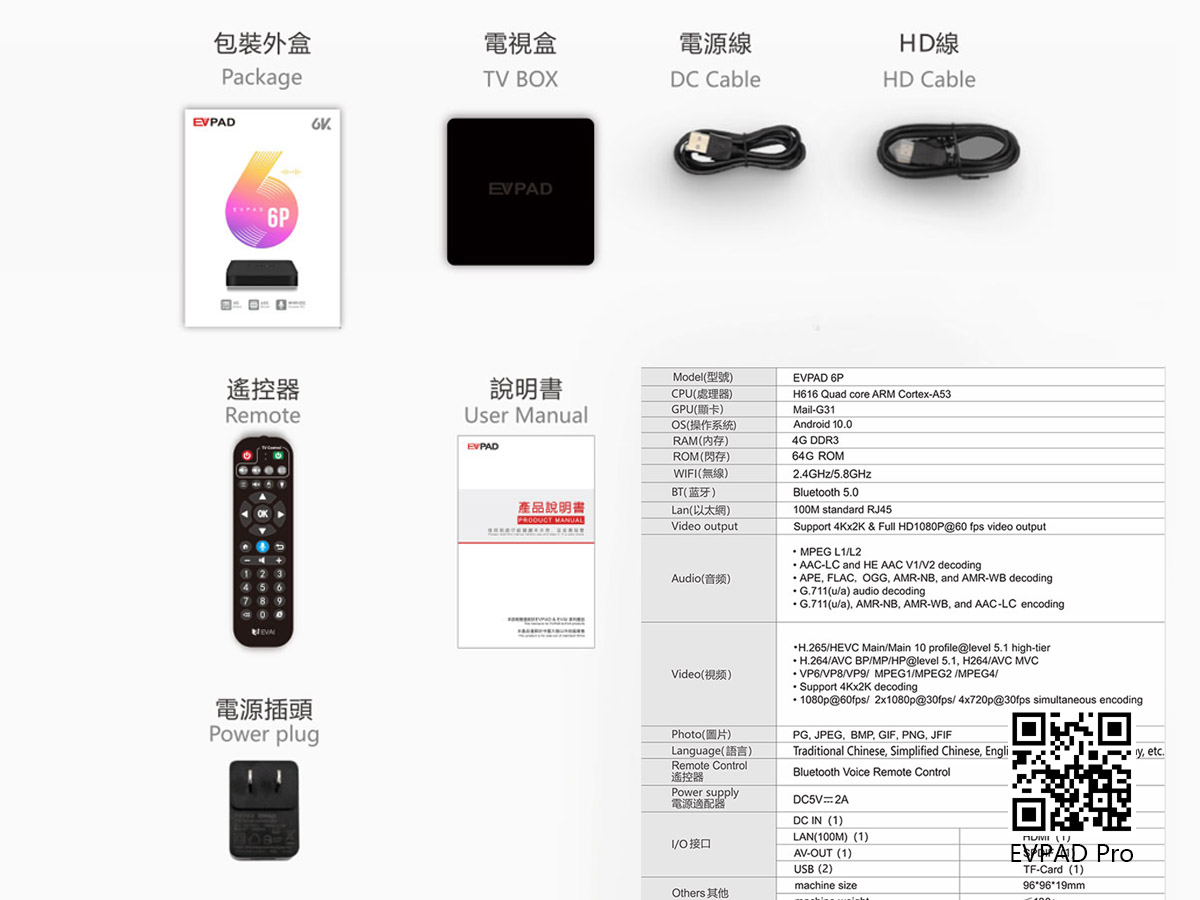 A good TV box can make us more comfortable when using it, and will not affect our experience and mood of watching movies because of some of its lag and small problems. In fact, EVPAD and Unblock are both very good choices. The voice control of EVPAD is the best. Unblock has many TV channels. Although the use time is long, there will be lag, but this is a common problem of electronic products, and it is inevitable. All in all, choose the one that suits you, and that is the best.