By EVPADPro |
22
July 2021 |
0
Comments
Bluetooth Pairing Operation of EVPAD 6th Generation TV Box Voice Remote Control
At the beginning of July this year, the 6th generation of EVPAD TV box was finally released. The first 6th generation TV box released was EVPAD 6P. From the previous point of view, it can be guessed that EVPAD 6P is in
EVPAD 6S
and EVPAD. A TV box configured between 6Max. After the release, his various parameters were also announced one by one.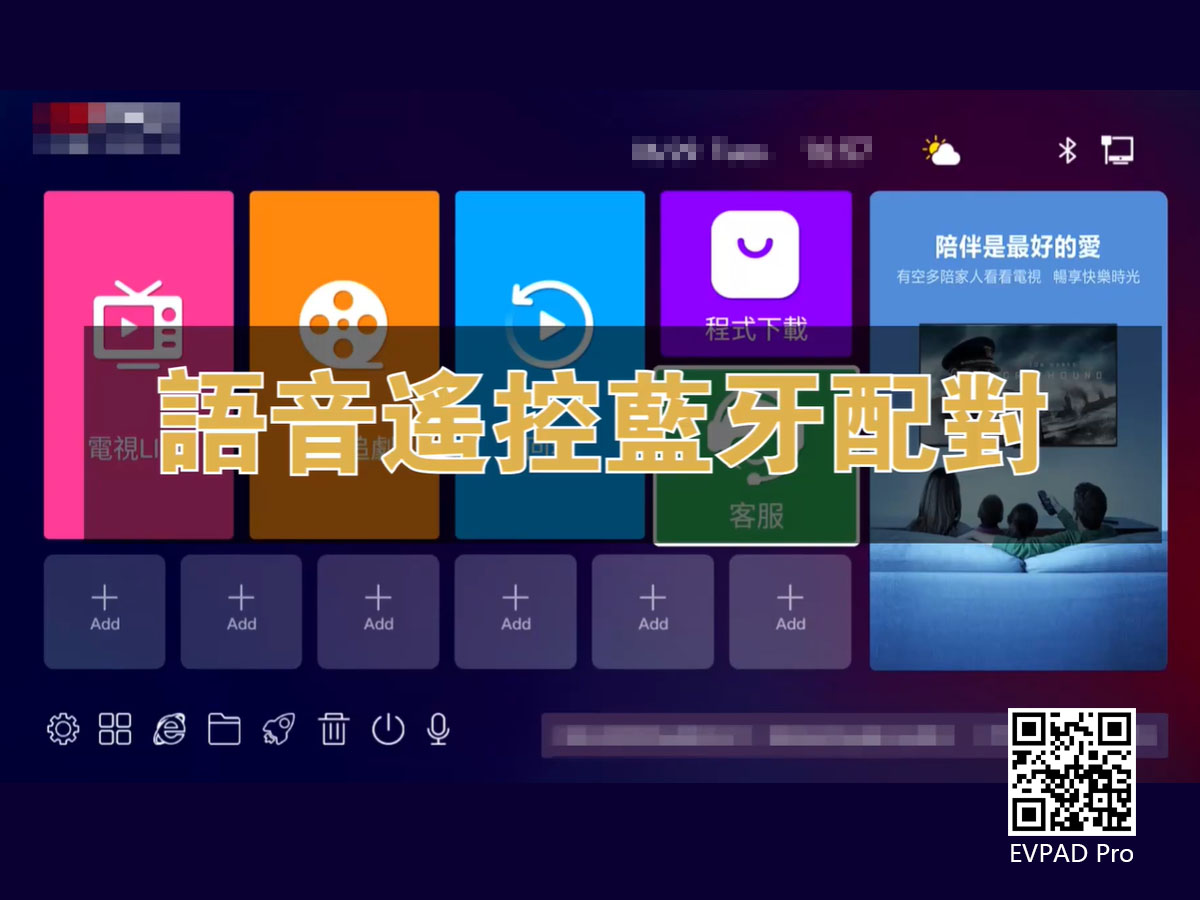 First of all, the accessories are still the same. The HDMI cable, power cable, and voice remote control are the same, but they are all configured.
EVPAD 5P vs 6P
, the ROM of 6P has been adjusted from 32GB of 5P to 64GB, which directly doubled. On the
EVPAD Android
version, EVPAD 6P is also the latest Android10, some of the previous EVPAD 5P have Android version 7.0, and some are Android10.0.
Then it is definitely different in the application. 5P uses
EVPAD Jupiter VOD
, while 6P uses
EVPAD Venus VOD
. A new column is added to Venus VOD. The "Speed ​​Column" contains the
EVPAD Netflix
column, as well as high-scoring movies and TV series, all played every second. Whether you want to fast forward or switch between different collections, it will respond extremely quickly.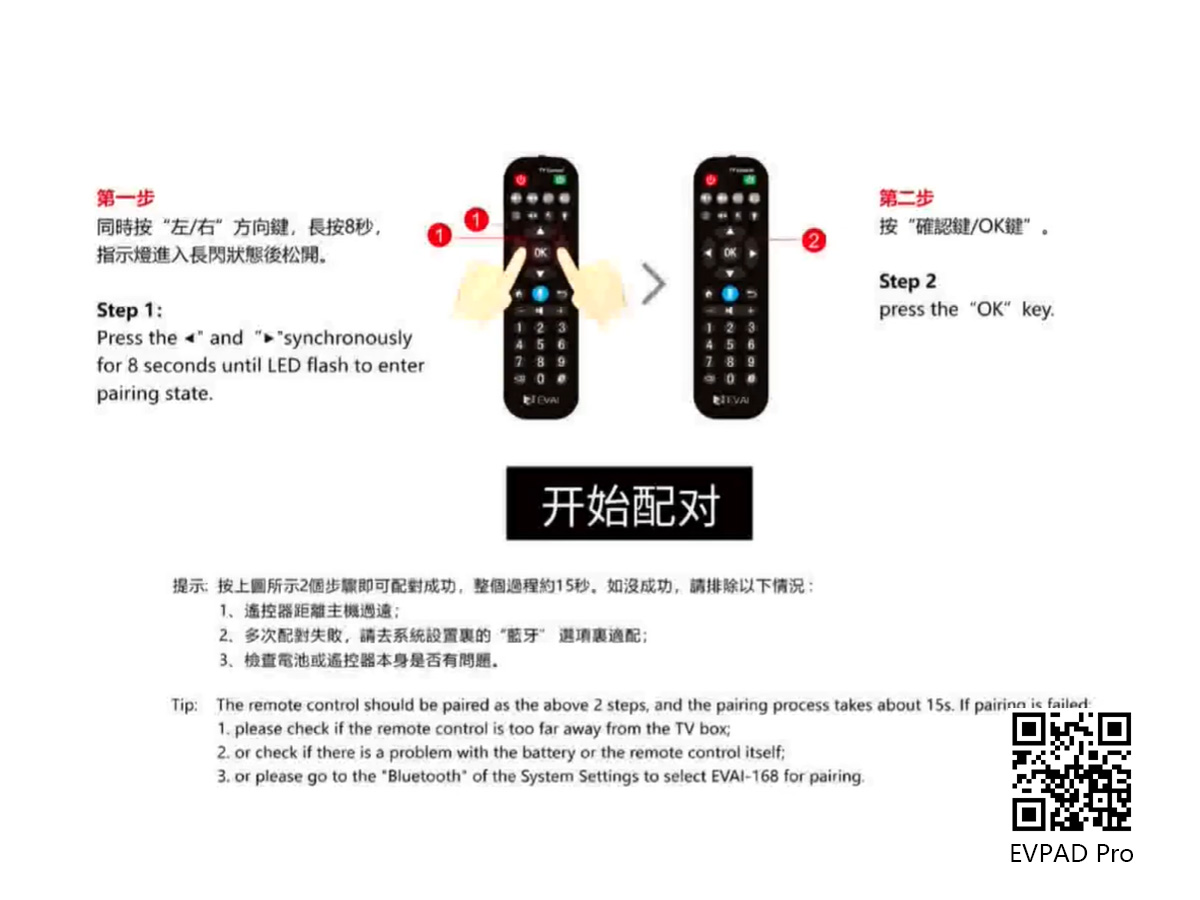 Having said that, how do you pair the EVPAD remote control of the EVPAD 6th generation TV box with Bluetooth? First, on the home page of the TV interface, press the "Voice" button on the remote control, which is the blue button with the microphone logo on the remote control.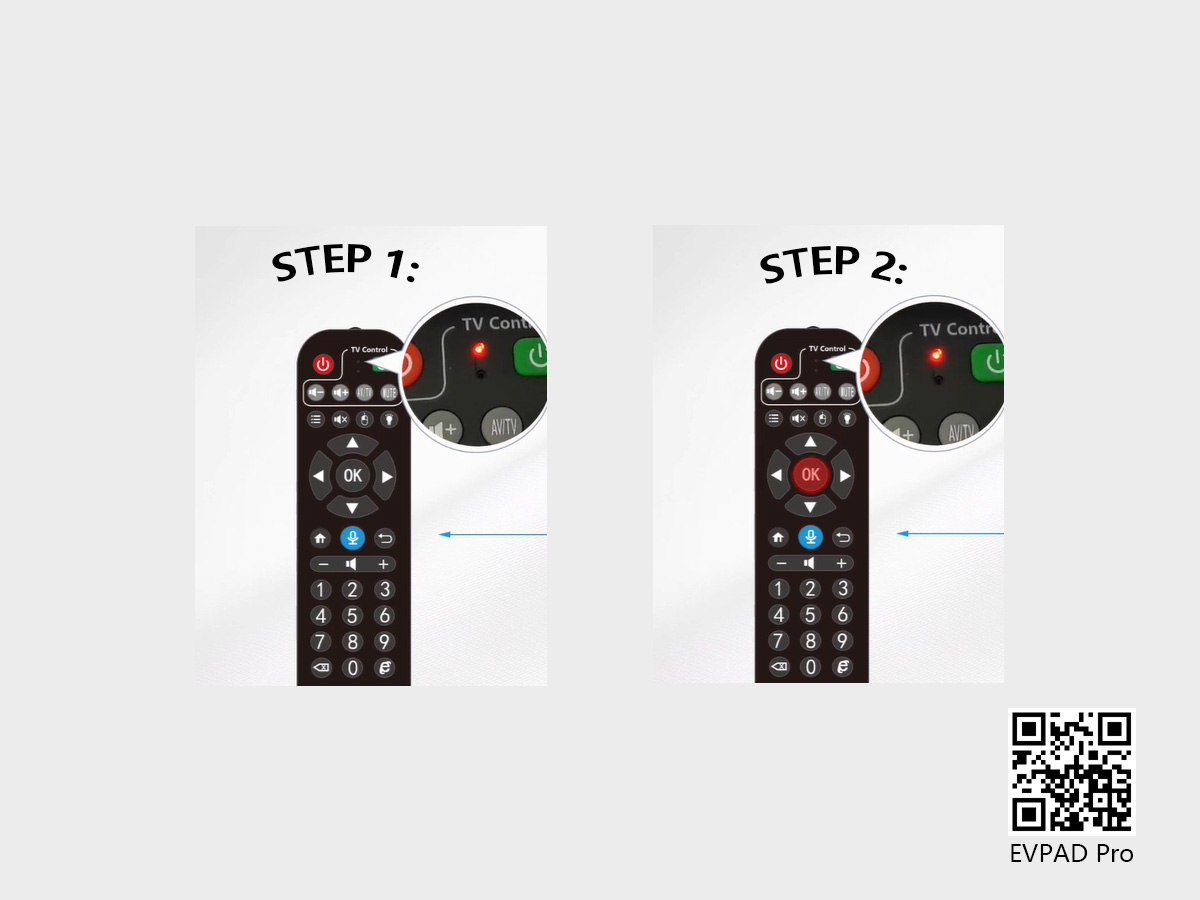 After that, press and hold the "Left" and "Right" direction keys at the same time, press and hold for 8 seconds, wait for the indicator light on the remote control to enter the long flashing state, and then release it. The
EVPAD remote
control is now searching for the EVPAD TV box device. Press the "OK" button, and the remote control will start searching and matching the
EVPAD TV box
. When the word "pairing successful" appears on the TV screen, it means that the remote control and the EVPAD TV box have been paired successfully.
If it fails, please rule out the following situations:
1. The remote control is too far away from the EVPAD host.
2. If the matching fails multiple times, please go to the "Bluetooth" option in the system settings to adapt.
3. Please check if the battery is working properly or a problem with the remote control itself.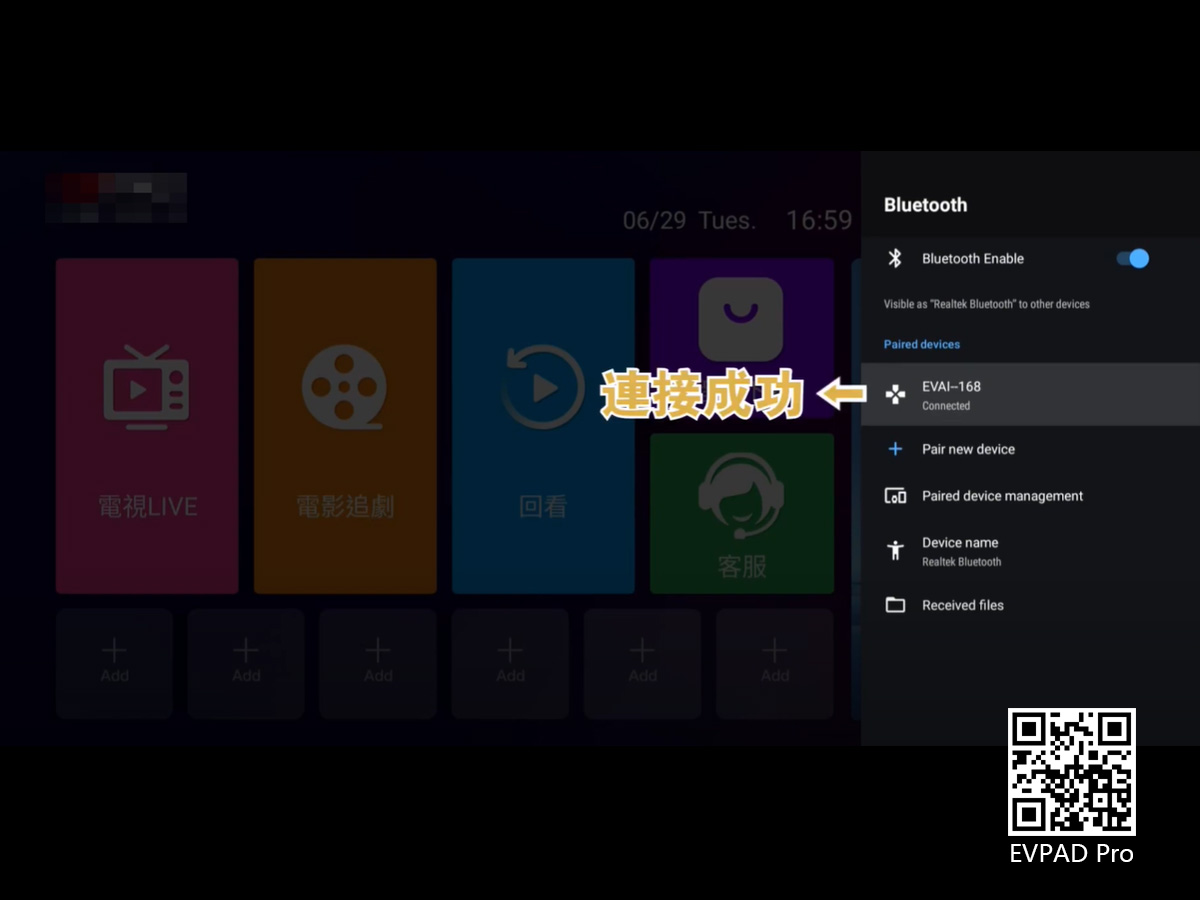 The above is the Bluetooth pairing operation of the remote control in the EVPAD 6th generation voice TV box. If you encounter other problems while using EVPAD, you can contact us:
WhatsApp: +852 5178 1233
, or send an email to:
[email protected]
, we will answer your questions in time.