By EVPAD |
27
March 2021 |
0
Comments
Authentic HD free live TV box, more free movies to watch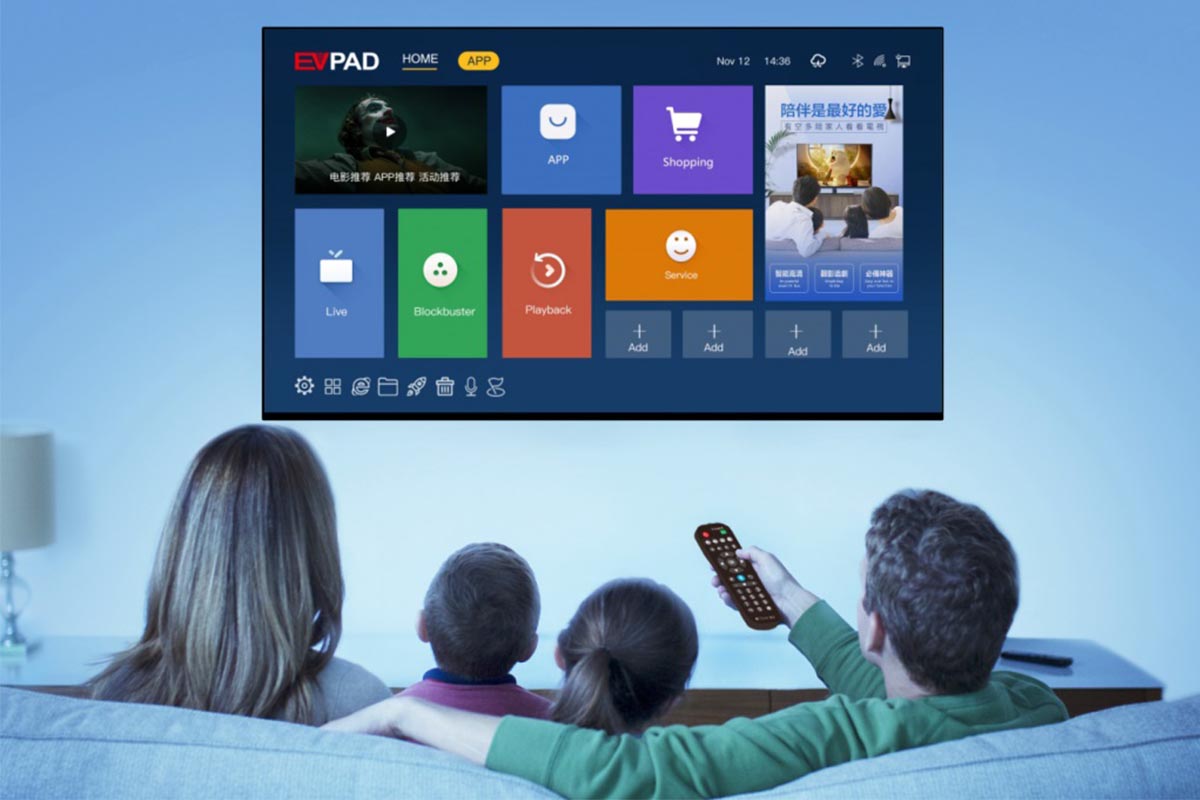 With the rapid development of the Internet, more and more young people choose to buy TV boxes instead of traditional cable TV. On the one hand, cable TV needs to pay about 200-300 yuan per year, and on the other hand, the content is more expensive than the Internet. The less come, so everyone, especially young people, will choose to buy Internet TV boxes instead of cable TV.
Although many Internet TV boxes are advertised, they all say that they can watch free live TV programs, that is, they have the TV live broadcast function of cable TV, and they can also watch programs from mainstream video websites. However, the so-called live TV of many Internet TV boxes need to be equipped with third-party live broadcast apps, and these third-party live broadcast apps have problems such as instability, stuttering, etc., which are not very related to the box's configuration and network speed. Big, that is, even if the box is configured well and the internet speed is very fast, it is still very fast. The root cause is that the live source used by these third-party live broadcast apps is inherently problematic, and they are all collected on the Internet, so it is very Unstable and very stuck. So many people have to give up again and go back to cable TV. Compared with cable TV, they don't get stuck.
So is there a stable live TV broadcast on the TV set-top box, or TV box? The answer is obviously yes. Everyone should know that China Telecom, China Unicom, and China Mobile all have their own network TV services. You can give away network set-top boxes when you apply for the corresponding packages. They have live TV in their set-top boxes, although the radio and television departments are still under control. Strictly, the TV live broadcasts launched by these operators generally have a delay of 1 to 2 minutes, but the live broadcasts are stable, high-definition, and non-stuttering. As long as the home network operator meets the general requirements, it is enough, but their set-top boxes cannot be installed with third parties. APP, that is, use their boxes to only watch the content they provide. If you want to watch some videos on other platforms on the Internet, you can't.
So the question is, is there a TV box that can not only have high-definition and stable TV live broadcasts, but also watch videos from major mainstream video websites? The answer is obviously there, that is, the TV box adopts the live broadcast system of China Telecom, China Mobile, and China Unicom so that there will be no lag and instability in watching live TV.
At the same time, the set-top box can also freely install the APP used in the TV box, and the content of major mainstream video websites can be seen in full view.
EVPAD TV box
not only has high-definition non-stuttering TV live broadcasts and watching major mainstream videos but also can give everyone an APP to watch massive VIP movies for free. It is well known that many mainstream video websites, such as Youku, iQiyi, Tencent Video Wait, many movies on websites require VIP permissions. The TV box we recommend has an APP to watch VIP movies for free.
At the same time, what's even more exciting is that this TV box has more free apps to watch the Premier League and NBA. We all know that some important games in the Premier League and NBA will be charged, but this TV box can be watched for free. Yes, you're not mistaken. Watch for free!