By EVPADPro |
12
July 2021 |
0
Comments
New Features of EVPAD 6P - Mobile Remote Control : Smart Wizard
As a new generation of flagship machine -
EVPAD 6P
, half a year after the launch of EVPAD 5Max, it finally came out. Here I will focus on introducing a new
EVPAD app
for
EVPAD 6P
- "Smart Wizard".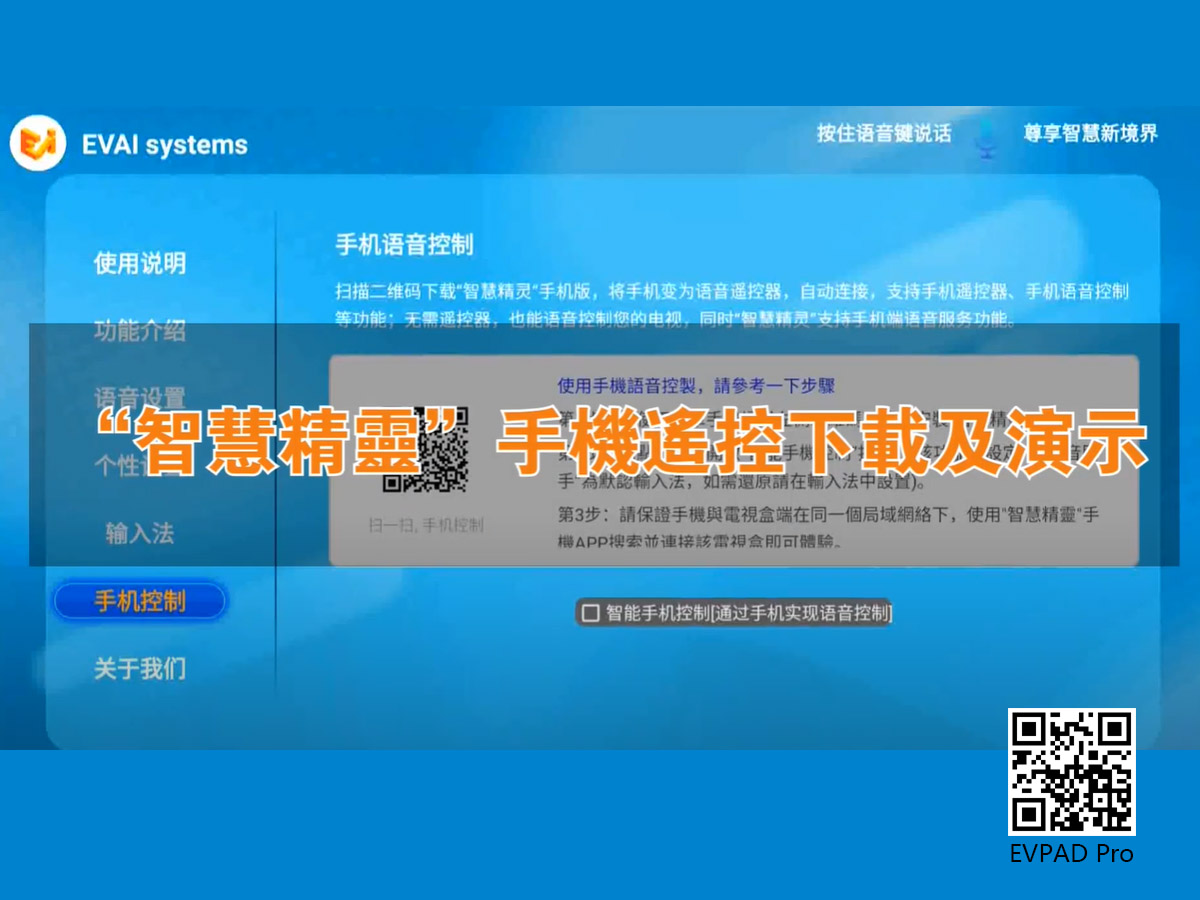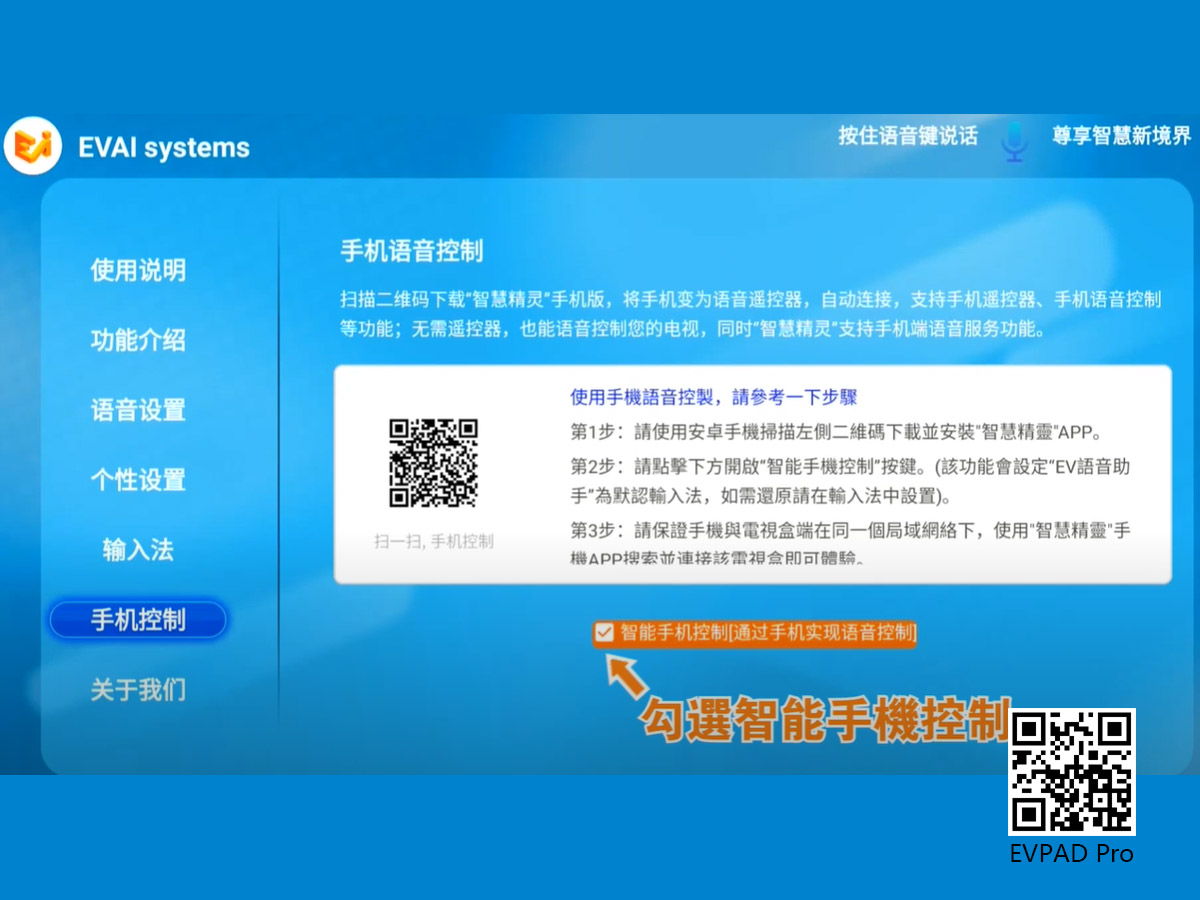 "Smart Wizard" is actually our mobile phone version of the EVPAD remote control, only the
EVPAD latest version
can be used. Currently only supports Android phones for download and use, iOS phones are temporarily unavailable. The download method is very simple, open
EVAI Voice System in EVPAD
6p, there is a "Mobile Phone Control" on the left, after checking "Mobile Phone Control", scan the QR code to download, install and start using. At this time, the mobile phone and EVPAD must be connected to the same WiFi network.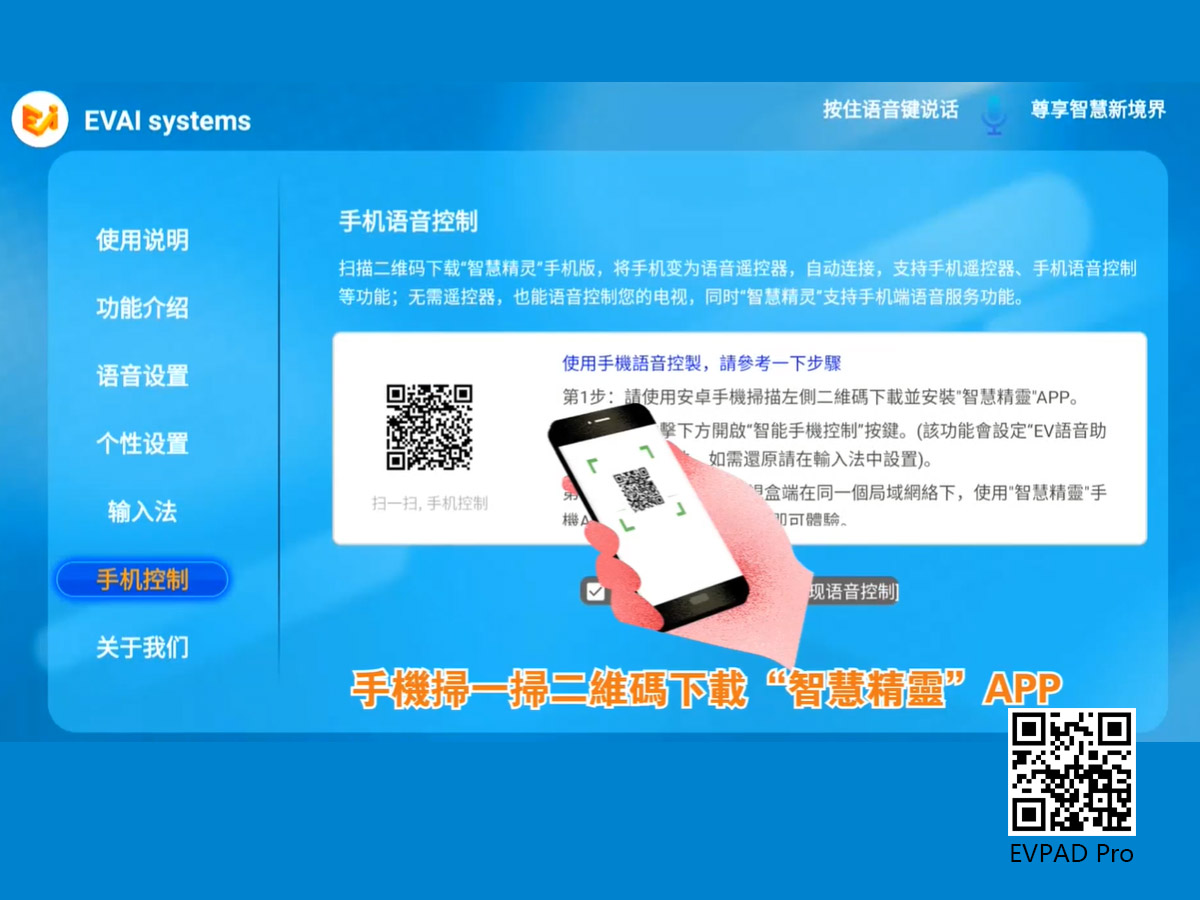 After starting to use the "Smart Wizard", the mobile phone becomes an
EVPAD remote
with a complete set of main buttons. There are also buttons for
voice input
.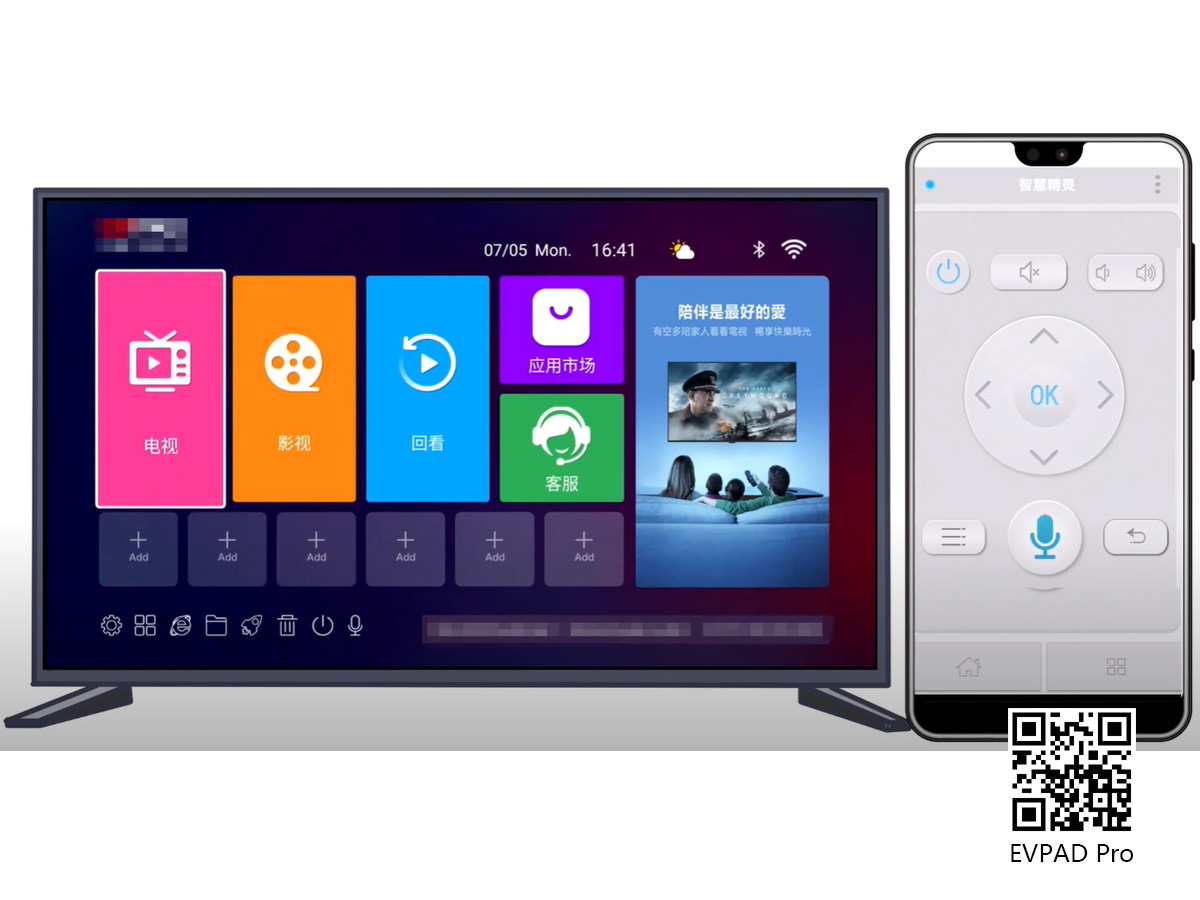 We can use the above buttons to achieve the corresponding effects, volume addition and subtraction, channel change, mute, or turn off the EVPAD, all of which are the same as the normal voice EVPAD remote control, but it is more convenient for us, Will no longer have to unplug the power cord because you can't find the remote control.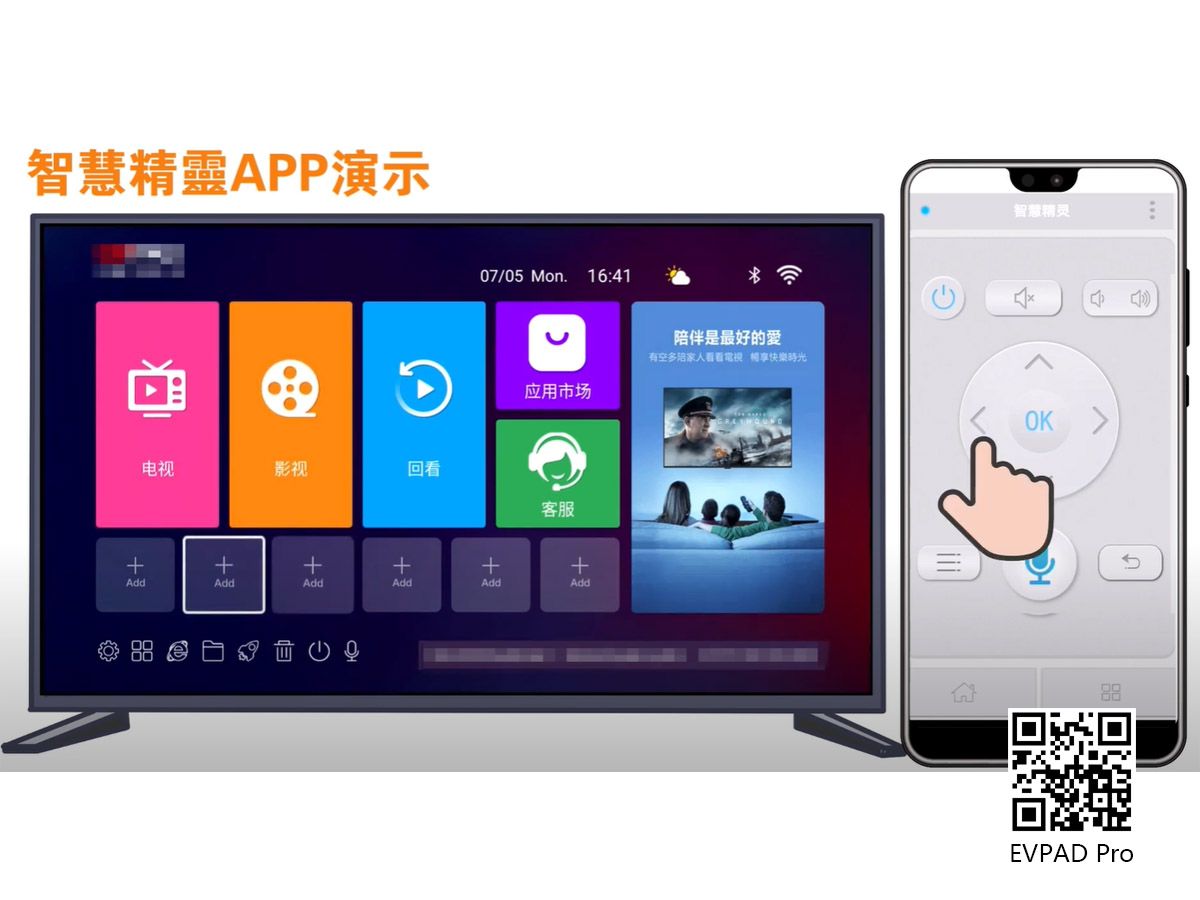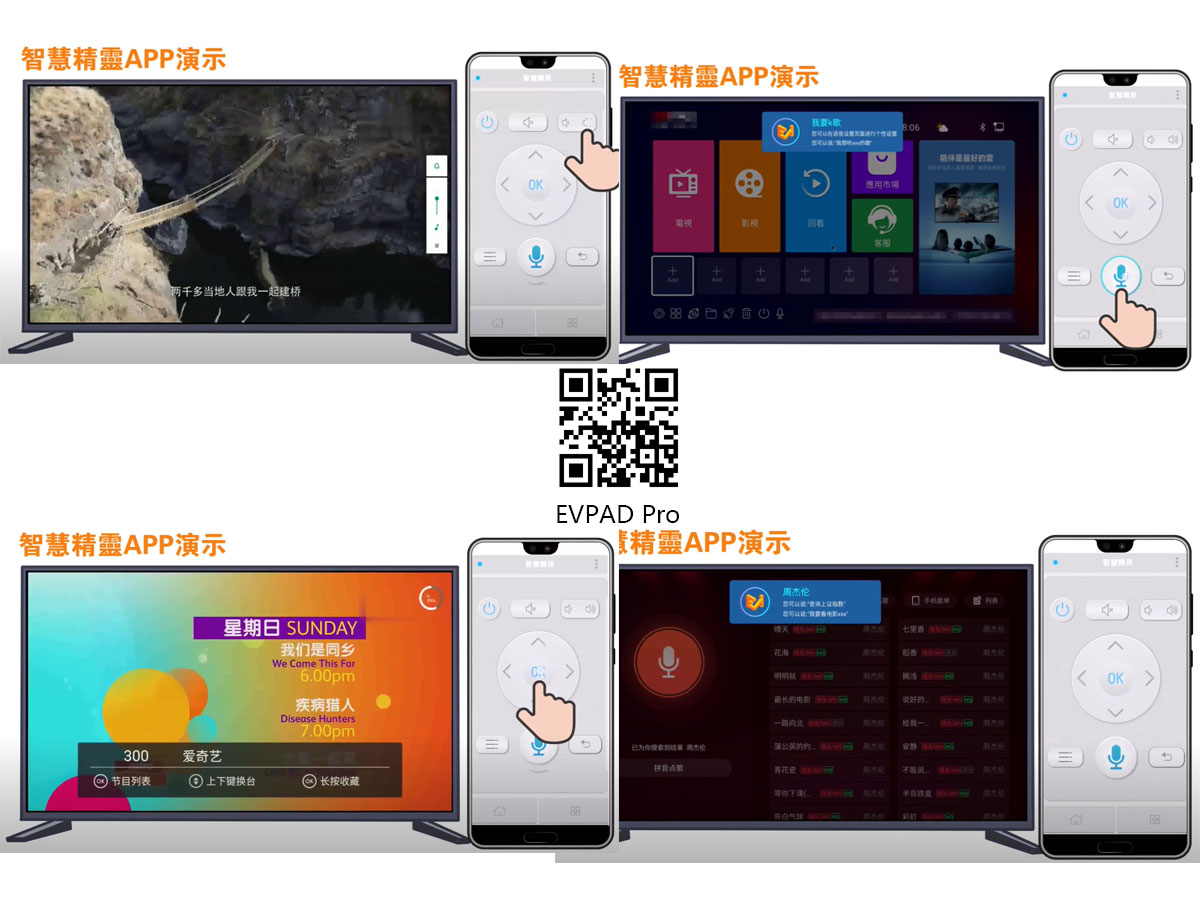 At the same time, using the voice input of the "
Smart Wizard
", we can also achieve the same functions as the
EVPAD remote control
, whether it is to change channels, listen to songs, search, listen to stories, open the corresponding software, or check the weather forecast. It can be done easily.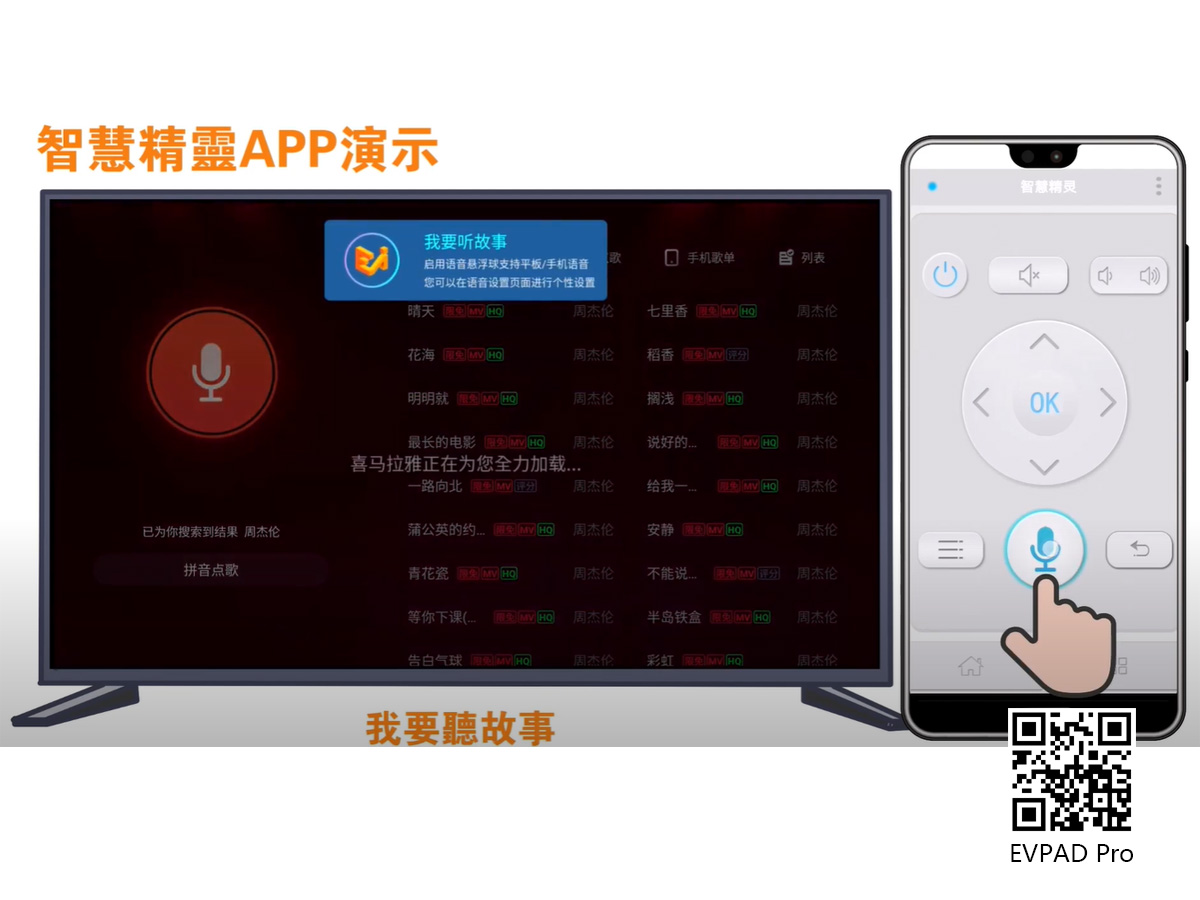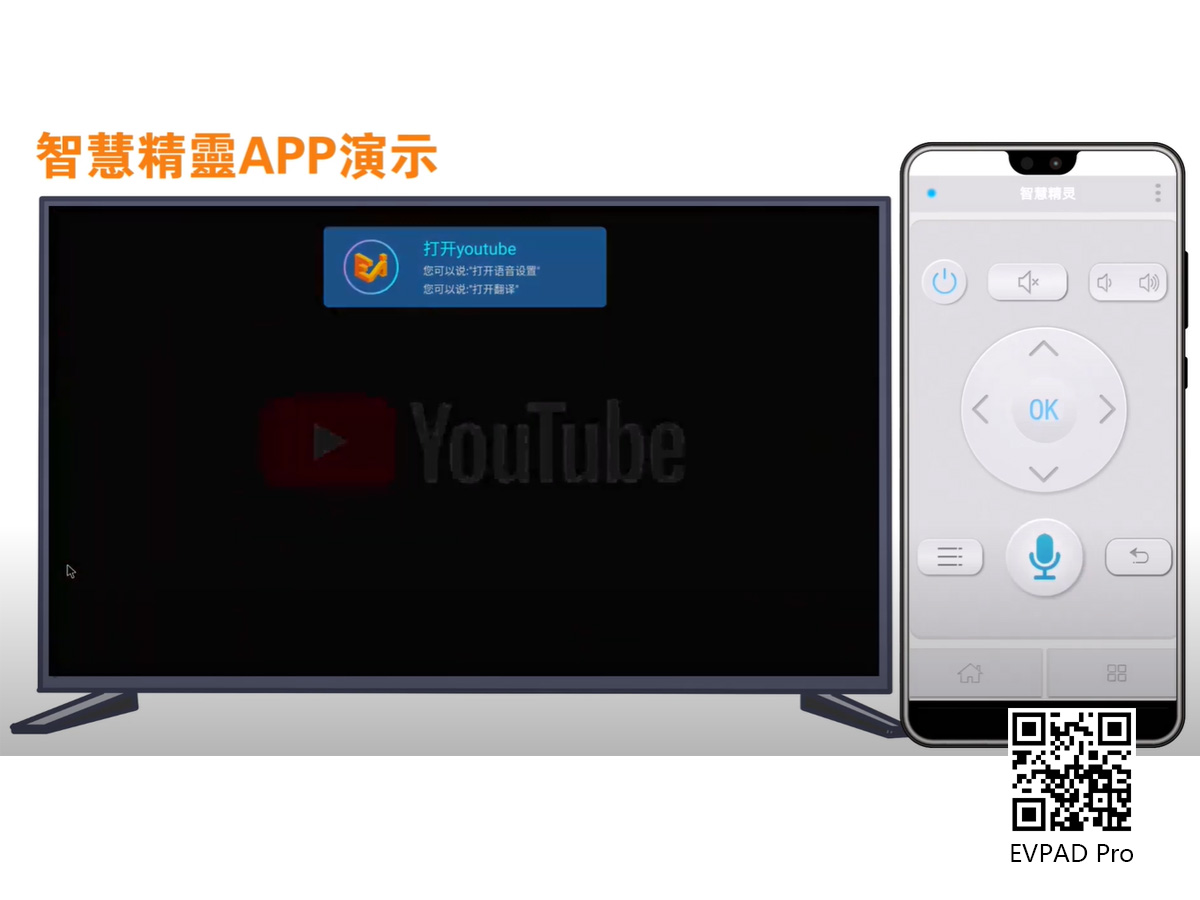 More information about
EVPAD 6P
will be introduced later. Bookmark our website to learn more new knowledge about EVPAD,
buy EVPAD 6P
, please look for our
EVPAD official website
, 100% genuine guarantee