By EVPADPro |
15
June 2021 |
0
Comments
EVPAD - A Smart TV Box Focusing on Overseas Chinese
EVPAD - A Smart TV Box Focusing on Overseas Chinese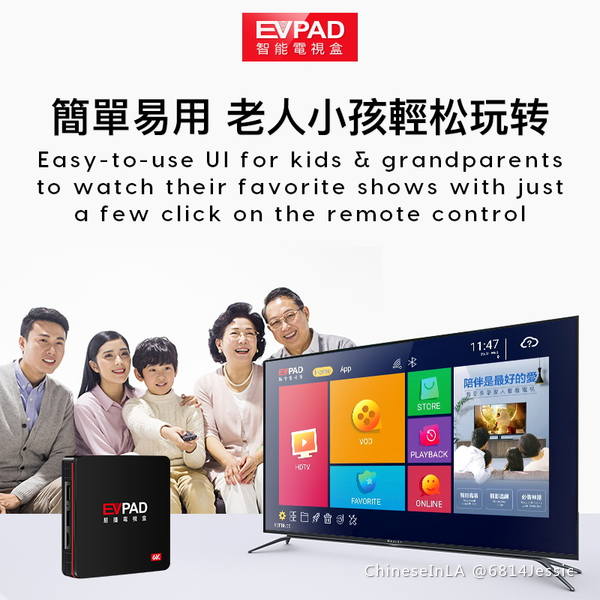 EVPAD - Focuses on the overseas Chinese market and makes everyone happy together.

EVPAD/EVBOX is a high-definition Internet TV box. With it, you only need to move the remote control to watch your favorite movies at any time, making your living room instantly become a theater for adults and a paradise for children.

2000 + popular global channels, live TV channels in Chinese, Cantonese, Korean, Japanese, Malay, Thai, Filipino, Indonesian, Arabic, UK, etc.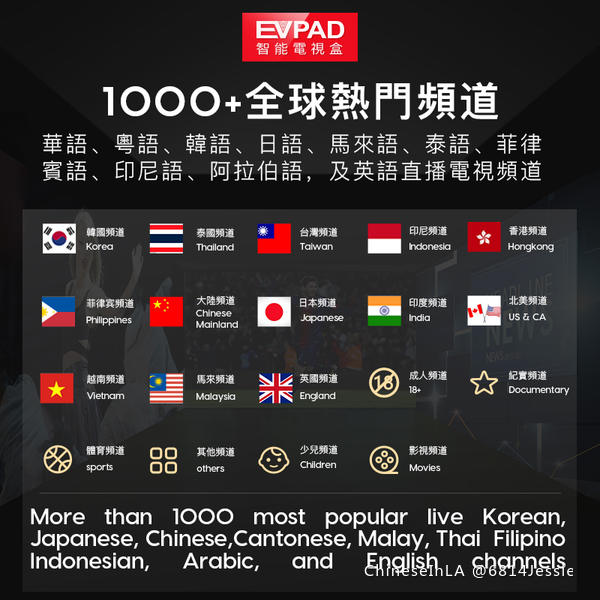 Massive high-definition video on demand, all resources are free to watch, movies, TV series, variety shows, children, animation, sports, documentaries, music, Cantonese, wonderful and free, high-definition panoramic views.

A good helper for saving money, no monthly and annual TV fees are required! With EVPAD/EVBOX, just pay once and watch for free forever, saving a lot of money!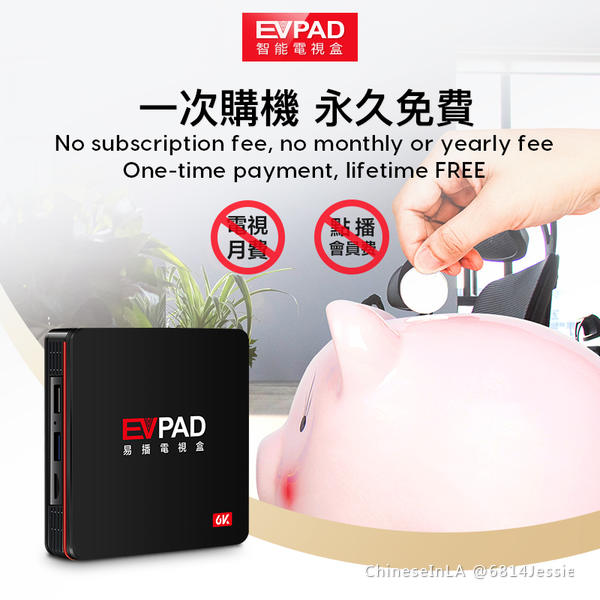 It's more intimate to accompany parents! The operation is simple and easy to use, children and the elderly can easily control it, watch back for seven days, avoid the trouble of jet lag, and never miss any exciting programs!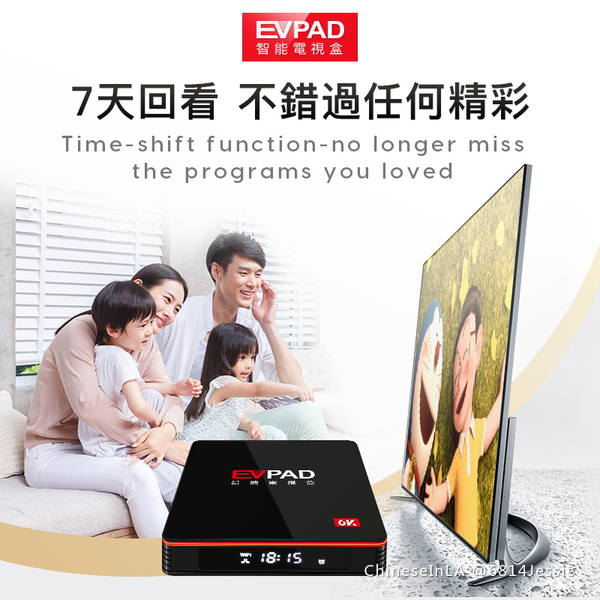 Quality assurance, one-year warranty, One-time payment, and lifetime maintenance.